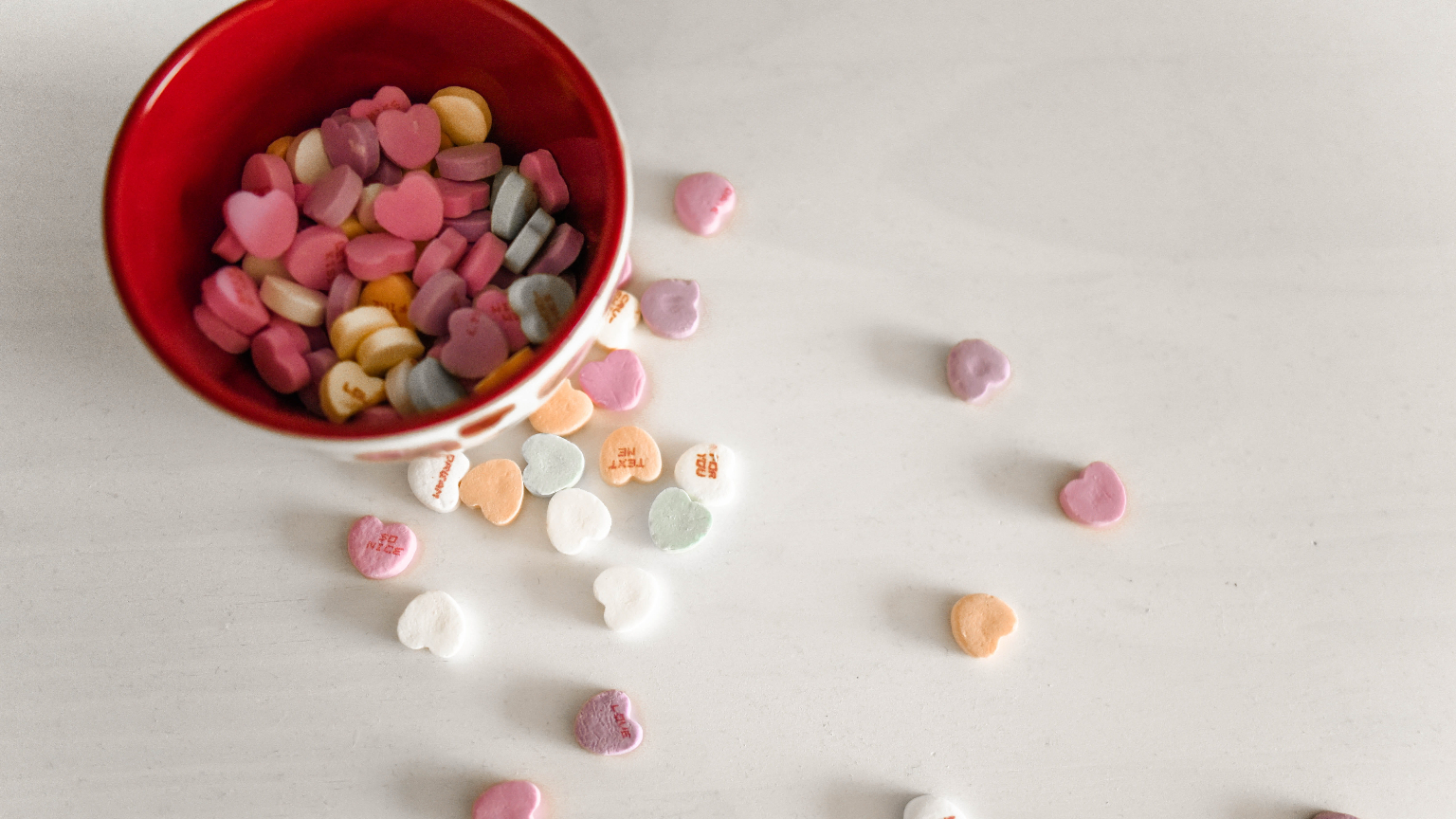 Food&Drink Editor Beth Sadler provides some inspiration for the best gifts for your food-loving loved ones this Valentine's Day
The nation is well into our third lockdown, and morale is at an all time low. It's a struggle to change out of pyjamas, let alone consider planning a romantic evening for two, and the prospect of Valentine's Day feels anything but exciting. Although it's hard to find the motivation to do anything right now, it's never been more important to spread the love. Valentine's Day isn't cancelled, and what better way to tell someone you love them than through food and drink. If you're looking for inspiration, then here are a few delightfully delicious ideas. As the saying goes, the way to the heart is through a full stomach…
Restaurants and bars might be closed, but that doesn't mean you can't recreate the excitement of a meal out from the comfort of your own home. Surprising your partner with a beautifully planned evening, including a printed menu and three tasty courses, shows effort and appreciation that will instantly lift their spirits. If you're adventurous and want to incorporate aphrodisiacs into your cooking, try using chilli, chocolate, or maybe even oysters. Grab a good bottle of wine and a few candles for the table, and suddenly your evening will be transformed.
If you're champion of cooking failures and feel pretty nervous in the kitchen, then maybe a foodie hamper is more up your street. Collating a box filled with your partner's favourite foods is both thoughtful and caring, showing them how much they really mean to you. However, sometimes this can be expensive and time-consuming. Not on the High Street provide a cheese-lovers heaven in box, priced at only £19.99, whilst Boroughbox cater for the gin fanatics with a cocktail hamper for £34.99. No matter what gets your partner's tummy rumbling, the internet is always there to provide a solution.
A student friendly budget may not stretch to three course meals or gin-based hampers, and so a batch of baked goods might be a more pocket friendly option. If heart-shaped pink cookies feel a bit too cliché, a double tiered Victoria sponge filled with cream and fresh strawberries (which are also an aphrodisiac) is another great way to show you care. What's more, baking can be a fun bonding exercise to do with your partner, that differs from the monotonous lockdown. Put your aprons on, and let the act of cooking bring you together.
Valentine's might be on a Sunday this year, but why not celebrate early with a cocktail class from home on Saturday evening. If you don't want to splash the cash, all you need is prosecco, gin and elderflower cordial to recreate a deliciously simple drink. If you're happy to spend, but don't enjoy cocktails, why not recreate a wine tasting evening with three or four different wines to try. Wine leads to cheese, and cheese leads to happiness – could there be a more successful evening?
We might be living through a global pandemic, and being positive is harder than ever, but communicating your appreciation for your loved ones is still just as important. Grab your chocolate dipped strawberries and your cocktail shaker and turn the day around.
---
Hungry for more? Read on from Food&Drink:
Review: MOB Kitchen's Vegan Recipes
Recipe: Tasty Vegetarian Trifle