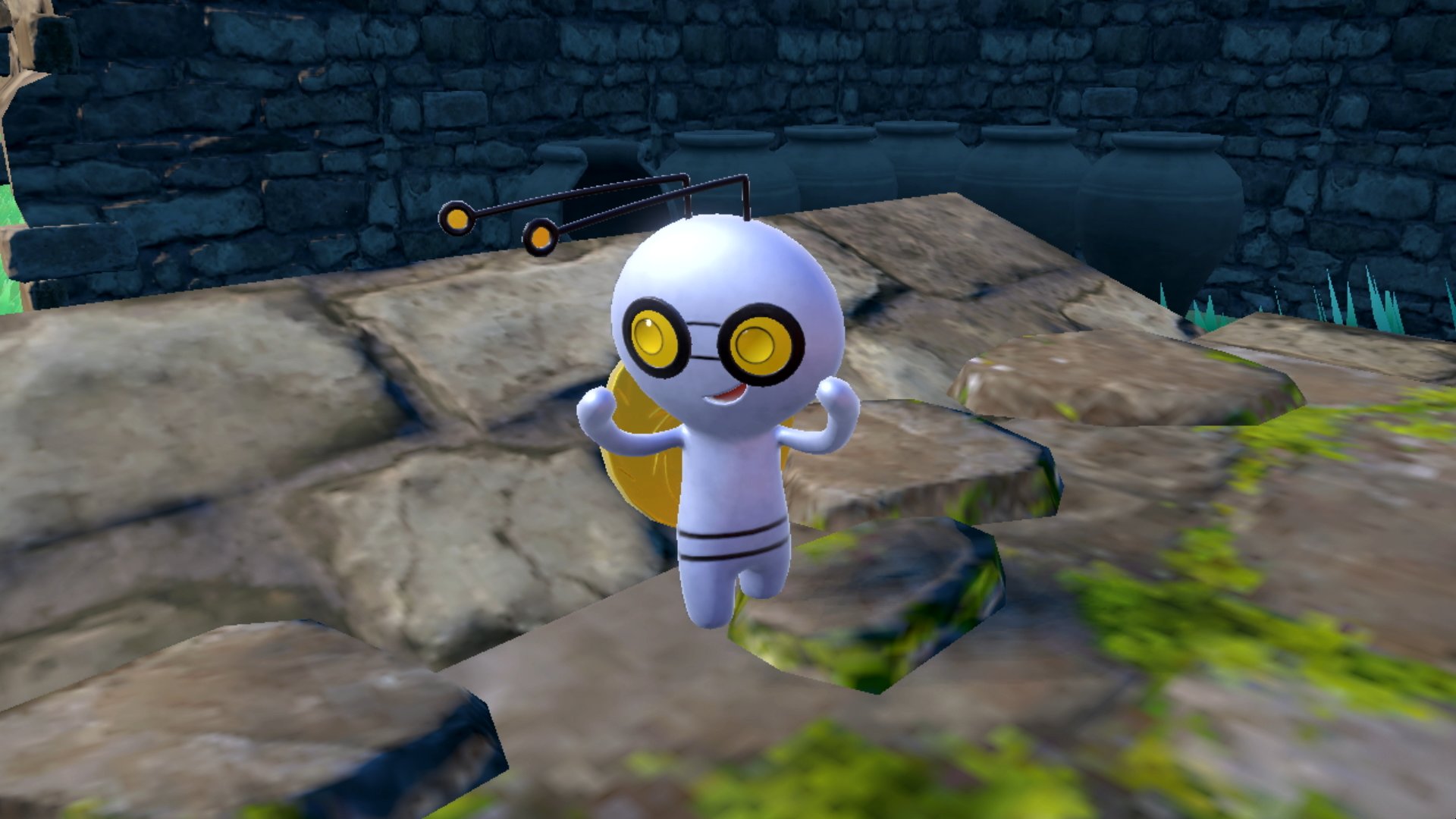 Gaming Editor Louis Wright reports on The Pokémon Company officially revealing the new Ghost-Type Pokémon 'Gimmighoul' after teasing it in Pokémon Go
Following its strange appearance in Pokémon Go earlier this week, The Pokémon Company has officially revealed the new Ghost-Type Pokémon- Gimmighoul.
The monster first started appearing for players of Pokémon Go whenever they would find a new coin item at the game's PokéStops. The as of then unnamed Gimmighoul would then lead the player in the direction of other PokéStops that would grant them coins. This method of unveiling the Pokémon, previously seen with the Generation 7 Mythical Pokémon Meltan, caused avid discussion amongst fans for the few days before its official reveal. This was compounded when the Official Pokémon Website published a webpage that counted the number of coins that were in a treasure chest, with the website updating based on the amount of coins within it.
---
---
Now that Gimmighoul has been officially revealed, it is known that the Pokémon inhabits the chest in what is known as its 'Chest Form', taking some inspiration from a mimic. The individual Pokémon, separate from its chest, is known as the 'Roaming Form'. While an additional promotional video released by The Pokémon Company implies that only the 'Chest Form' of Gimmighoul will be available for capture in the upcoming games Pokémon: Scarlet and Violet , the 'Roaming Form' will be available for capture in Pokémon Go.
Gimmighoul is the 21st new Pokémon officially revealed for Pokémon: Scarlet and Violet, following other new additions like Bellibolt and Lechonk. Whether the Pokémon has any evolution, or how it will be obtainable in both the upcoming Nintendo Switch releases and the mobile game are still unknown and will likely be revealed in time.
Pokémon Scarlet and Pokémon Violet release on the Nintendo Switch on November 18th
---
Watch Gimmighoul's reveal trailer, and additional promotional video here:
---
Read More Gaming Articles Here:
YouTube to Publishing: The Rise of Self-Published Gaming