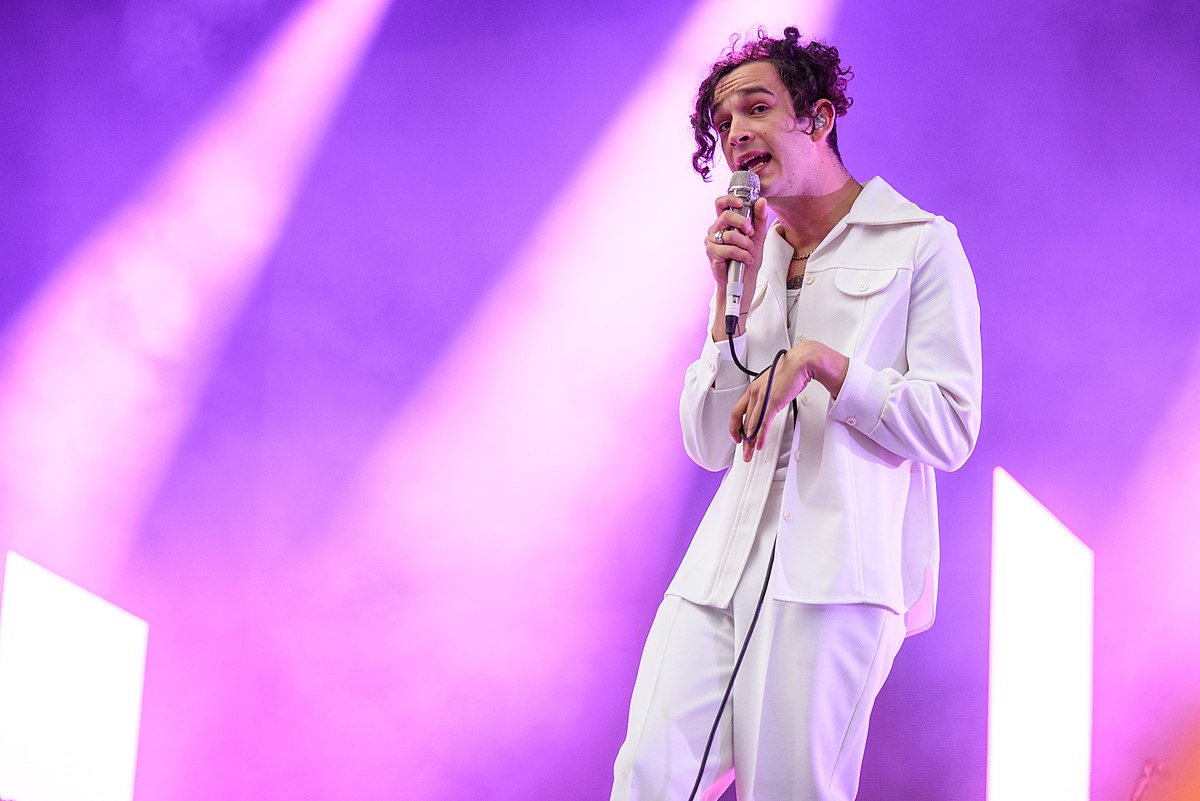 Culture Editor Emily Breeds talks us through the five tracks that narrate her life
Elvis Presley – 'Hound Dog'
Like every normal eight-year-old, I went through an Elvis Presley phase. My friend's younger sister loved him, so I decided to see for myself. Soon, I too was obsessed. I spent most of my money on Elvis merchandise. Elvis' Greatest Hits was the first album I bought with my own pocket money from Woolworths. I had a couple of books, including one called 'Elvis and his Pelvis.' My family fuelled the obsession. My grandad used to make me CDs with my favourite songs on, and songs he wanted me to listen to. Among the CDs containing Status Quo, The Beatles and pop songs of the early 2000s, he made me a CD called 'Elvis for Emily.' My mum gave me her Elvis cassettes from when she was a teenager, labelled with her name from an old label maker. I remember putting these in my cassette player and dancing around my room. As times changed, my dad put the CDs on his iPod and I listened to them on the plane to Disneyworld.
'Hound Dog' is probably one of the most iconic songs by Elvis, and definitely one of my favourites. After finding out I loved Elvis, my guitar teacher taught me how to play this. Nowadays, I associate this song with dancing with my best friends at the Night Owl's 50s and 60s night, and of dancing round our little Airbnb kitchen in Paris as we spread Saint Agur onto fresh baguettes.
Scouting for Girls – 'She's So Lovely'
I'm grateful that my mum used to play so many CDs in the car, as it definitely shaped my music taste. Some of those tracks are still my favourites, from Queen to The Beach Boys to Coldplay. One of my favourites was Scouting for Girls' eponymous album, and my favourite song on theirs was 'She's So Lovely.' Everything associated with this song is just pure happiness. As soon as the iconic intro chords play, I think of one of my favourite films, Angus, Thongs and Perfect Snogging, where Georgia Nicolson runs down the street in a stuffed olive costume. In December, my friend Emily and I saw Scouting for Girls live, which kicked off a great tradition of going to concerts each term with each other, as well as solidifying a life-long friendship. On the walk back, we bonded over our love for Roy Stride and our favourite songs from their first album. Seeing 'She's So Lovely' played live was so much fun, taking me right back to my childhood and reminding me of why I absolutely love them. It's a feel-good song that brings people together, because it's just such a joy to sing along and jam to.
Green Day – 'Holiday'
Along with an Elvis phase, I also went through a hardcore emo phase (let's be honest, I never really left it). My teens were filled with band merch, copious amounts of eyeliner, and angsty, guitar-driven music. The holy trinity of emo for me was Green Day, All Time Low and Panic! At The Disco, but Green Day were always my favourites. I've known of them since primary school, as one of my friends always harped on about them. As well as this, my guitar teacher was a proper metalhead, and one of the first songs I learned was a Green Day song. 'Holiday' was a staple track of my emo phase. It's still one of my favourite songs of all time, no matter how much my friends tease me about how bad Green Day are. I'd always play my favourite tunes from American Idiot in the car when I had the AUX. However, I'd get so scared my parents would disapprove of the excessive swearing, or judge me for listening to such angry music (spoiler alert: they definitely did).
Seeing Green Day live was genuinely one of the best experiences of my life, especially when they played this song. I was finally able to fully scream along and match the energy it brings, after dancing to it in my room and shutting off the pains of the school bus with my iPod. When Green Day next tour, I will definitely be the first in the ticket queue.
BROCKHAMPTON – 'DISTRICT'
It's not a Fab pres until I hear the opening notes of 'DISTRICT' and scream 'I'm Sammy-Jo and my favourite colours are, um, black and red'. I originally listened to BROCKHAMPTON in first year after seeing people rave about them on Twitter. The first song I heard was 'BLEACH,' but at the time I just couldn't get into them. However, that all changed at the start of second year. I finally cracked and decided to stage an intervention with myself, because I couldn't listen to any more emo music. My friends had started talking about BROCKHAMPTON, and I decided to give them another go. I am so glad I did. Their sound is like no other, and every song is unique yet quintessentially them.
'DISTRICT' is one of my favourites. It rapidly made its way into my happy and running playlists, and my friends' pres playlists. With quick, witty lyrics that show off each member's abilities, 'DISTRICT' is an instant mood booster. Yes, even when Joba screams 'Praise God, hallelujah, I'm still depressed!'. I have yet to name a better moment than drunkenly scream-rapping this song with my favourite people.
The 1975 – 'It's Not Living (If It's Not With You)' 
My obsession with The 1975 also came with the aforementioned intervention. After slandering indie music for a while (look, I went through an indie phase – as in super niche <1000 listeners indie – in sixth form and really didn't want to go back there, ok?), I listened to them after Emily recommended them. I've honestly never been able to say 'this artist saved my life' until I listened to The 1975. When their most recent album, A Brief Inquiry Into Online Relationships came out, I was going through my toughest period of mental health issues yet. I started running to become well again. 'It's Not Living' lit the way as I spent misty mornings running through Selly Park before lectures.
This song reminds me of recreating the music video dance with my sister in the kitchen. It reminds me of looking at my best friend as she cried whilst listening to A Brief Inquiry for the first time, and then listening for myself and crying with her. It reminds me of running through my village at home, as the church path went from frosted and misty to crowded with daffodils, and knowing my mental health was improving in the same way. It reminds me of stupidly flopping around the living room with my housemates like Matty does. It reminds me that there is life out there, and it is lovely.