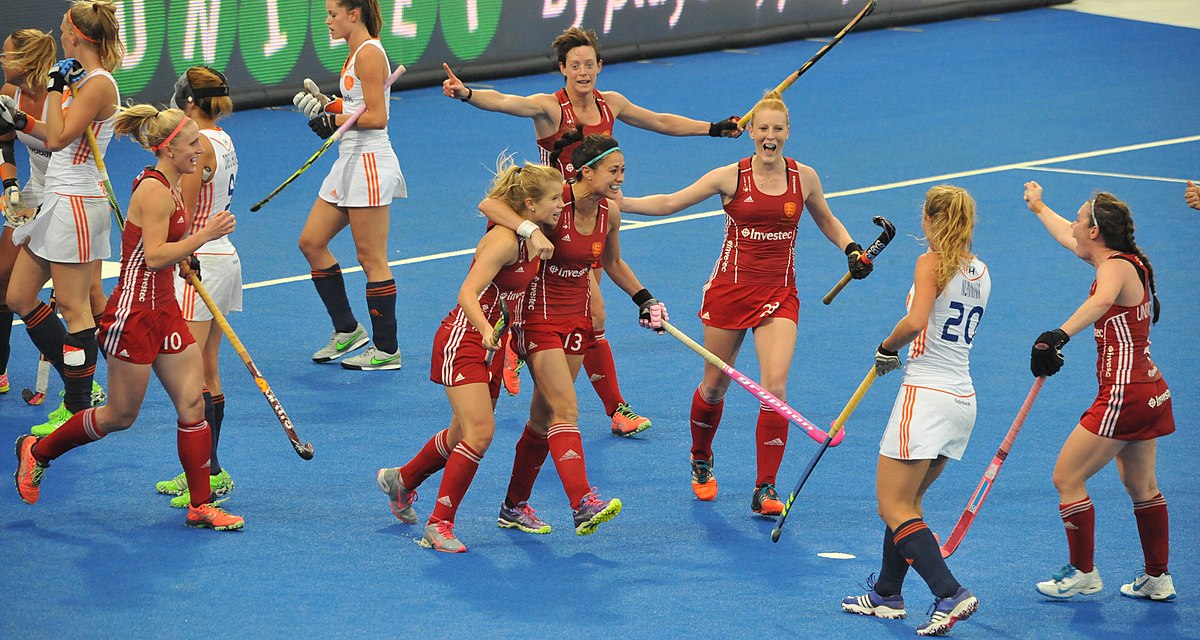 Sports Writer Alex Lancaster-Lennox speaks to the four UoB students who have been selected for the Junior Women's Hockey World Cup
Last week, the squad was selected for the Junior Women's Hockey World Cup in South Africa. University of Birmingham students: Millie Atwell, Millie Giglio, Evie Wood, and Lily Walker were among those who were chosen to play in the tournament this December.
The Junior World Cup is a great opportunity for any budding hockey player, providing crucial experience and access to world class training on an international stage. After months of intense selection, it's great to see four UoB students playing at such a high level, especially ahead of next year's Commonwealth Games. It proves the university is the perfect place to host events such as hockey.
But what does this achievement mean to the future Junior World Cup players?
I spoke to the awesome foursome to find out more about them and how they feel about this great achievement. All four players started at a young age and it's clear to see hockey is a big part of their lives. Walker, who has played in midfield since she started hockey at the age of six, is currently in her second year at UoB studying Social Policy. After hearing about her selection, she said: 'it's a relief and reward for all the months of hard work leading up to selection, it's also a huge thank you to everyone who has helped me get to this stage.'
Third year Civil Engineering student, Giglio, shared this sentiment, saying that due to the pandemic, everything seemed so unsure so it great to have a bit more certainty. Starting at the age of five, Giglio was inspired by her mother who has played the sport her whole life. When asked if she sees her future in hockey, Giglio said: 'I'd like to try it out and see how far I can go, the idea of playing at the Olympics sounds amazing, but I also have academic career aspirations if that doesn't work out.' Modest words from someone obviously on track to have both a successful academic and sporting career.
After speaking to the four players, it was obvious that they all love the sport, but also have dreams outside of it to help keep them grounded. Wood, who studies Palaeontology and Geology, shared that despite her achievement, she still wants to have her degree in case she wants to pursue a different route.
I asked each of the players if they had any advice for those wanting to pursue a sport to a high level. President of University of Birmingham Hockey Club, Millie Atwell, had this to say: 'don't specialise too early and make sure you're always enjoying what you do – if you're having a good time, you'll be a better player.'
Overall, with the awesome foursome set to play in the Junior World Cup in South Africa, it's a real testament not only to the university and the hockey club but also to the students' hard work and dedication. They are following in the footsteps of two hockey icons and Birmingham graduates: Lily Owsley and Sophie Bray, so I am sure we will see the quartet more in the future.
Like this? Check out more from Redbrick Sport:
Birmingham City vs Reading FC Match Report