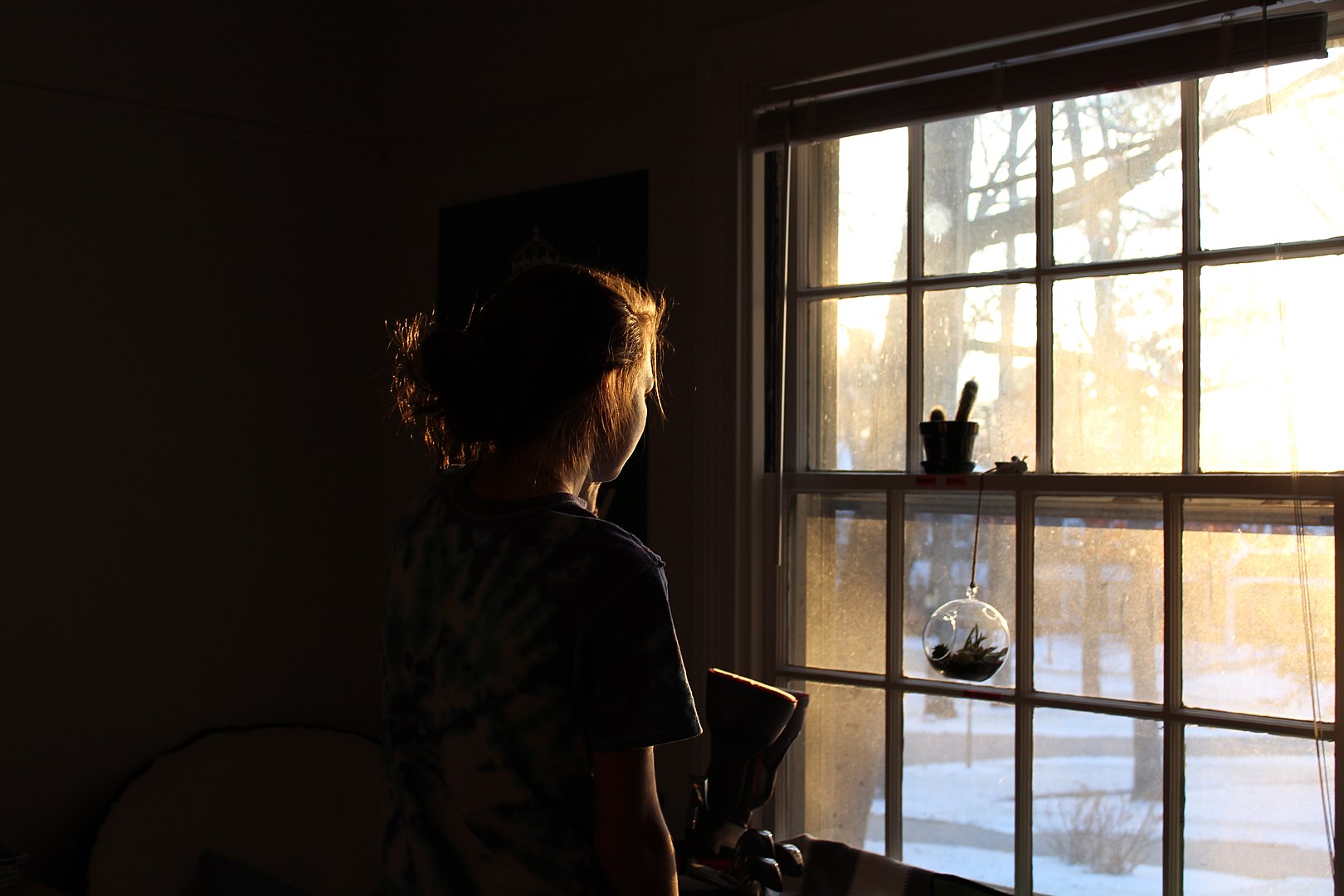 Comment Writer Ameek Gilhotra argues that the COVID-19 lockdown is having a detrimental effect on people's mental health
Content warning: this article contains brief reference to mental health issues.
It is common knowledge now that coronavirus or COVID-19 is having many adverse effects in our lives. While we are isolating, it seems that we have all the time in the world on our hands. Time is passing slowly; social media is being flooded with messages of positivity in an attempt to stop people thinking their way into depression. But why is it that our mental health is so adversely affected by the lockdown?
Anxiety-related disorders are strongly linked with over-thinking and it is extremely tempting to do so in these times. Numerous versions of the phrase '[i]f you can't go outside, go inside' are surfing the internet. People are being encouraged to think. The issue with introspection is that perhaps it is encouraged a bit more than it should be, and it can become overbearing. This especially stands true now with many of us feeling pressure to use this time to reorganise our lives and be productive with our time.  
Unfortunately, people with disordered eating are at a greater chance of feeling the brunt of the pandemic. News channels are reiterating that people are only allowed to go out for food or exercise, and these terms are being thrown around in almost every conversation. Therefore, food, eating habits, and exercise have become the focal point of social activity, and it is becoming increasingly hard to ignore or distract oneself from them.
Additionally, the fact that mental health appointments are getting cancelled, or postponed, or in some circumstances, shifted online is creating raucous. People's anxiety is on the rise because of this unexpected, and in many ways, unprecedented situation for our generation. The disruptions to regular appointments with psychologists are certainly not helping to ease the pressure on distressed minds.
Moreover, the pandemic has created a general anxiety about almost everything.
Running out of food, toilet rolls, and sanity seem to be the most talked about alongside emptied shelves. Seeing everyone panicking may have a detrimental effect on one's mental health. A heightened consciousness about germs and bacteria that promotes actions such as opening doors with elbows or shoes and closing taps with elbows might also be taking their toll on the mind. Many seek travel as a way to distract themselves from their stress, but with cancelled travel plans, this escape is no longer feasible. It seems that all tunnels to escape have twisted and turned upon themselves to form a trap. 
Many may also feel a sudden pressure to 'produce' content or do something 'useful', at a time when the very definition of 'useful' has come into question. We are repeatedly being reminded of the fact that Shakespeare wrote King Lear when he was quarantined during the plague, and Newton's quarantine resulted in the development of calculus, causing both society's expectations, and our personal expectations to become overpowering.
What is obviously the most bothering factor of all is the need to isolate. We know that hugging, kissing, and demonstrating affection have positive effects on reducing stress. As this is not an option, seeing friends, partners, or family is not as convenient, or possible, as it has always been. This is one of the most drastic effects of coronavirus, as human beings have always required social interaction. 
If we consider that we can still talk our way through this all, we will resort to texting, phoning, or in the best circumstances, video calling. I feel that this might be the first time people are realizing how inadequate these sources can be.  Unlike many have previously claimed it to be, social media is no longer seen as an adequate substitution for human interaction. With more people considering how inadequate the virtual world might be, we are seeking interactions and being forced to wait till the storm passes away.
Alongside such issues, comes the topic of categorizations being thrown around as we are questioning our necessities. For instance, some services and needs are being labelled as 'essential' and others as 'non-essential.' What is to be noted is that most of our daily activities have been classified as 'non-essential,'
and such labels might be having unfavorable effects. Therefore, many schedules have been disrupted, with people feeling guilty for trying to maintain some level of normality to their lives. Ultimately, these disruptions associated with the COVID-19 lockdown, although essential, are causing heightened anxiety levels for all of us, with those suffering from mental health issues being among the worst affected. As time goes on, it seems that this period of unrest is going to continue for much longer than the three weeks that we first anticipated, and so we must call upon mental health services more than ever to support those in need.
---
In need of some relaxation? Try these…
Redbrick Picks: The Best Comedies to Watch During Lockdown
Redbrick Picks: Gaming the Lockdown