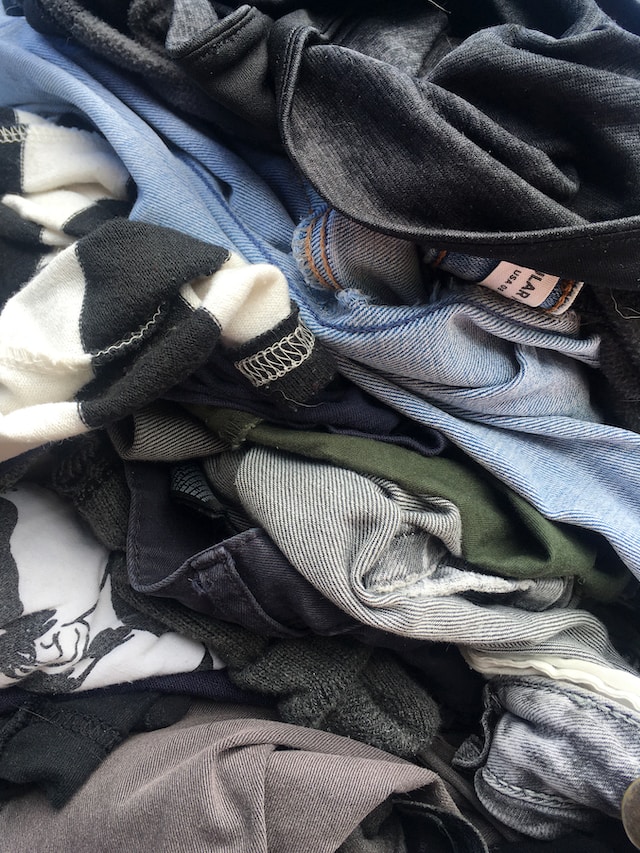 Film Editor Jess Parker explains how Tiktok fuels consumerism through its many ads, haul videos and 'deinfluencing'
TikTok has become the ultimate platform for businesses, large or small, to promote their products and build a cult following. A juggernaut of the social media game, TikTok has amassed over 1 billion users worldwide as of September 2021, with scrolling through the 'for you' page becoming a daily ritual for many. From companies' official accounts to pushes for sponsored content, most users' 'for you' pages often feature a range of different products that can be purchased directly within the app. Sponsored content is not always easy to recognise on TikTok, and I would argue that as it becomes more common on the platform, TikTok will undoubtedly become further populated with advertisements and further feed consumerism through normalising over-consumption. 
Sponsored content on TikTok must disclose that it is an advertisement, which is done by enabling the in-app branded content toggle, and often featuring '#ad' in the video's caption. However, there has been a range of content creator 'scandals' on the app concerning the authenticity of sponsored content. One example is the recent controversy relating to beauty influencer Mikayla Nogueira. Nogueira has come under fire for releasing a video that supposedly misleadingly advertised a L'Oréal mascara to her 14.7m followers on 24 January 2023. Although Nogueira did disclose in her video's caption that she was working as a "L'Oréal Paris Partner", many followers took to social media to point out that Nogueira appeared to put on false eyelashes to enhance the product's efficacy. The controversy ultimately tarnished Nogueira's previous reputation for authenticity and audience transparency, with viewers commenting responses under the video such as: "Whatever they paid you wasn't worth your reputation that you worked so hard for", and "L'Oréal and Nogueira ending all trust in 'influencers' with this ad and I'm here for it". As shown through Nogueira's shocking decline in online support, authenticity within sponsored content is an essential feature for those on TikTok, especially as brand deals are becoming an increasingly common feature of the app, even when creators are giving the impression that they are producing honest reviews. 
I would argue that TikTok is predominantly responsible for the consumerist rise of microtrends over the past few years. From cow print-everything to cowboy boots, many of the platform's previously 'must-have' items are now viewed as undesirable remnants of trends gone by. Fast fashion has taken advantage of this ever-changing trend cycle, with many users creating 'haul' videos of items from fast fashion giants such as Shein and Pretty Little Thing. 'Shein Haul' videos are becoming increasingly popular, with Shein now releasing up to 10,000 new products every day to keep up with the demand of microtrends. The rise of microtrends and the popularity of these 'haul' videos work hand in hand, encouraging users to take part in consumerist habits that, I would argue, are unnecessarily normalising over-consumption on the platform. 
Another trend that has been popularised over the past few months is 'deinfluencing', which encourages users to take a step back from influencer culture and ask whether they need to buy into TikTok's purchasing trends. Initially beginning as a way to contrast the constant barrage of sponsored content that has flooded the app, the trend has become ingrained in TikTok's usual trend cycle; #deinfluencing has now moved from rejecting consumerist norms to being hijacked by recommendations of alternatives for users to buy. Looking to creator Alyssa Stephanie in her 'deinfluencing' video posted 25 January 2023, she deters users from buying the £500 Dyson Airwrap but later recommends purchasing an alternative on Amazon. Although the second product is much cheaper than the Dyson Airwrap, Stephanie's video exemplifies the consumerist evolution of the trend. Like beauty reviews becoming advertisements, 'deinfluencing' has become another example of disguised consumerism on TikTok. By telling audiences what to buy and what not to buy, 'deinfluencing' has essentially evolved into another form of influencing.  
Through inauthentic advertising, hauls, and microtrends, to name a few, I believe that TikTok has become a breeding ground for consumerist culture. Although it can be used as an incredible marketing tool, the fast-paced nature of the trend cycle feeds into audience over-consumption, allowing companies and creators to use their platforms to populate users' 'for you' pages with a rotation of new 'it' products that promote what Javier Irigoyen, TikTok's ex-Head of Product for TikTok Shopping, described as "an end-to-end shopping experience" within the app. 
Tiktok was approached for comment.
---
Check out more Comment articles here:
The Problem with University Drinking Culture
Roald Dahl's Work Should Not Be Censored