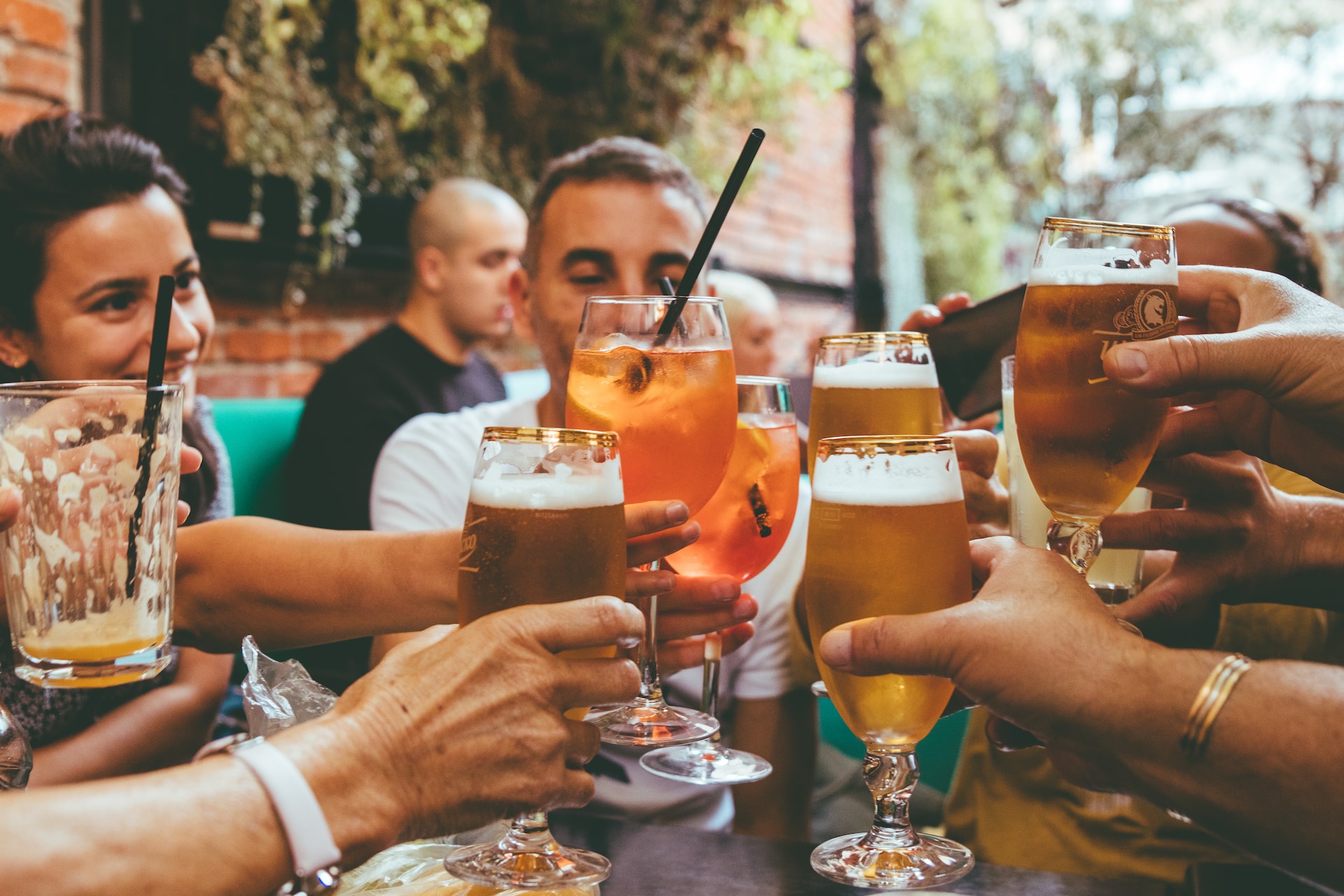 Film Editor James Evenden share his experiences of navigating drinking culture at university.
Growing up, I always assumed that the seemingly irremovable tenant of British culture, the heavy consumption of alcohol, would soon enough come into my life. Coming to university was a huge step up that I was expecting but, I was not nearly as prepared for it as I thought I was. 
Before coming to university, my main experiences with drinking ranged from trying and failing to get served at sixteen, to carrying a tray of Apple Sourz through my local Wetherspoons with a smug look on my face as I attempted to look mature in front of my friends. 
University has fundamentally changed my relationship with alcohol. Whilst I like to think that as a tired and stressed third year I have a healthier relationship with it, I know that my first two years of university were not the same. I think this is a problem that needs to be addressed. University drinking culture too often creates an expectation that is both unhealthy for those who do drink, and unfair to those who would rather abstain.
I was not an inexperienced drinker before university, as evidenced by my Sourz tray, but in the first few weeks of university it became clear I drank less alcohol than my flatmates and those I was surrounded by. This never became an issue, but looking back I am saddened by my attempts to drink too much in an effort to meet some stupid standard of enjoyment that I did not understand at the time is actually a myth. 
We are thrust into living with strangers so quickly that it makes drinking seem like the best way to relax socially and get to know each other. What can happen too often in place of this, is an implicit competition between people to see who can drink the most, and be branded with the title of 'most fun'. The correlation between drinking and being fun to be around is a highly toxic concept that perpetuates the drinking culture early on at university.
Naturally, I wanted to be seen as fun, and wanted to compensate for my natural awkwardness around new people. Whilst I cannot claim to have been a party animal in the first few weeks, with COVID slowing things down, I did drink too much because I wanted to do what everyone else was doing. I know I was trying to compensate for something I thought I lacked at the time, and it took me a while to realise that if I did not want to drink I did not have to. In the face of my tenth game of ring of fire, there seemed no other alternative. 
University drinking culture is real, and I think our generation's reliance on escapism through social media and drinking has prevented us from developing real communication skills. We rely on this easy way to avoid the awkwardness of getting to know people. As I began to find my friends, people that I know very well now, my relationship with alcohol began to improve.
However, this has not stopped drinking routines being drilled into me over the years. The idea that I have to pre-drink before I go clubbing or otherwise I won't enjoy myself has become natural to me, and for many others. The fact that sometimes I find myself wanting to go out and get drunk to forget my problems or make myself artificially happy is a habit I still find myself fulfilling. The more comfortable I became the less I felt the need to do this, but nevertheless perhaps like most students I have had some rough Sunday hangovers that do feel far worse compared to the mild fun that alcohol gave me the night before.
My third year has seen a drop off in club nights, replaced by pub trips that allow me to talk to my friends and enjoy their company. I am lucky that I have a network of people that I do not feel I have to drink with to be at ease in their presence. However, for those who do struggle with social anxiety, which I do at times, drinking is the most accessible and easy way to combat this.
I think it is necessary that we slow down and put down the bottle to simply let ourselves live in the moment at university, not to escape with alcohol. My experience at university has forever altered the way I see alcohol, and my perception of drinking has shifted over my three years here. It has shown me that I do not need alcohol to feel like I belong at a party, and has made me appreciate the times that I do not drink at all.
---
For more interesting comment articles, read:
Roald Dahl's Work Should Not Be Censored
Poor Infrastructure is Holding Cyclists Back