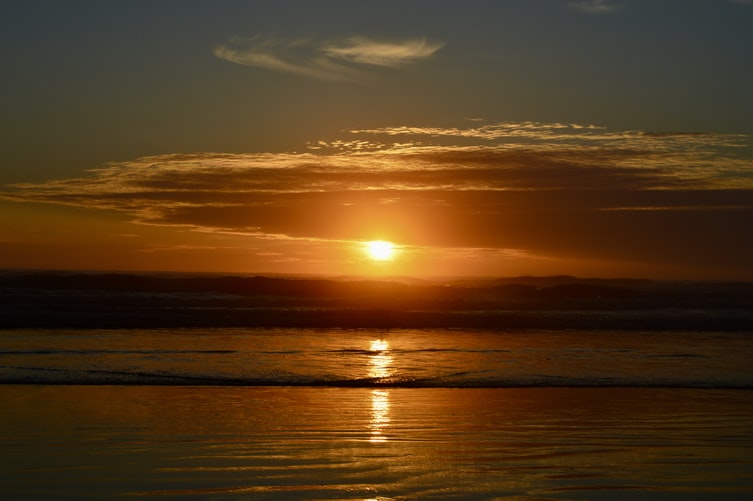 Deputy Editor Emily Calder describes returning to a childhood holiday spot and how it differs now she is older
I am lucky enough to have spent many childhood summers in a caravan with my grandparents. Some of my fondest memories involve being cuddled up on a makeshift caravan bed with a mug of hot chocolate and my cousins, having spent the day running around parks and eating fish and chips by the seaside. A place we visited time and time again was the seaside town of Hunstanton, which sits on the Norfolk coast. This summer, after five years of having not visited, my family returned to Hunstanton for a long weekend, and on the whole it retained its magical and nostalgic feel.
One thing that surprised me on my return is that the town still offered a lot to do. Whilst I probably wouldn't be tempted to head back for more than a long weekend – there's only so much one can take of sharing a static caravan with snoring grandparents – Hunstanton definitely offers enough to keep you occupied for a few days. The seafront is lovely (and a great place to walk the dog!) and is one of few places on the east coast where you can watch the sun set over the sea. The promenade has stalls where you can grab fish and chips, local seafood and all sorts of deep-fried goodies and ice creams, and the walk into the town has loads of activities en route. The funfair is definitely a highlight, and there really is no joy quite like charging around in bumper cars with your cousins and spending a summer evening walking home with a hot bag of doughnuts in hand. For daytime activities, the SeaLife centre has plenty of penguins and seals. Although I didn't get time to head in on my visit this year, it was one of my favourite attractions as a child and I definitely would be keen to go back.
The town centre is filled with Victorian squares and multiple places to find fish and chips or a tacky gift (the two key components of a seaside town, in my opinion). You can also find an amusement arcade The Pier on the seafront which has a huge arcade where you win tickets to cash in for prizes, and the excitement of collecting enough tickets to win a giant teddy is just as exciting as an adult as it was when I was a young child. 
The attraction that I found most exciting as a child was without a doubt the 'UK's Largest Joke Shop,' which sits right in the heart of the town. Whilst as an eight-year-old I was desperate to spend my pocket money on whoopee cushions and ridiculous costumes, the shop didn't have quite the same excitement when I returned in August. Still, it's probably worth a visit just to see the sheer number of products on offer if you've never been before. 
Another exciting aspect of revisiting a town after a long time is looking new and old dining spots. The majority of the fish and chip shops and ice cream stands have stood the test of time over the last five years. A particularly exciting discovery was a hut towards Old Hunstanton which served special ice cream for dogs – a treat that definitely made the trip for my Grandma's golden retriever. A revisit to The Old Marine Bar – originally one of our favourite spots for dinner – was disappointing, offering few vegetarian (and no vegan) dining options. Still, a new dining spot provided a bit of a silver lining. The Ancient Mariner Inn is only a fifteen-minute walk into Old Hunstanton from the main town – with some lovely views of the seaside houses and lighthouse on the way. The views of the sun setting over the sea are absolutely lovely, they have a dog-friendly area, and the menu is both varied and comforting. 
Whilst Hunstanton may not be the trendiest of seaside towns, the nostalgia of my childhood and the charm of its various attractions were enough to provide a lovely weekend this summer. I would definitely recommend a short visit in the summer months – sometimes there is nothing quite as nostalgic and comforting as a British seaside town.