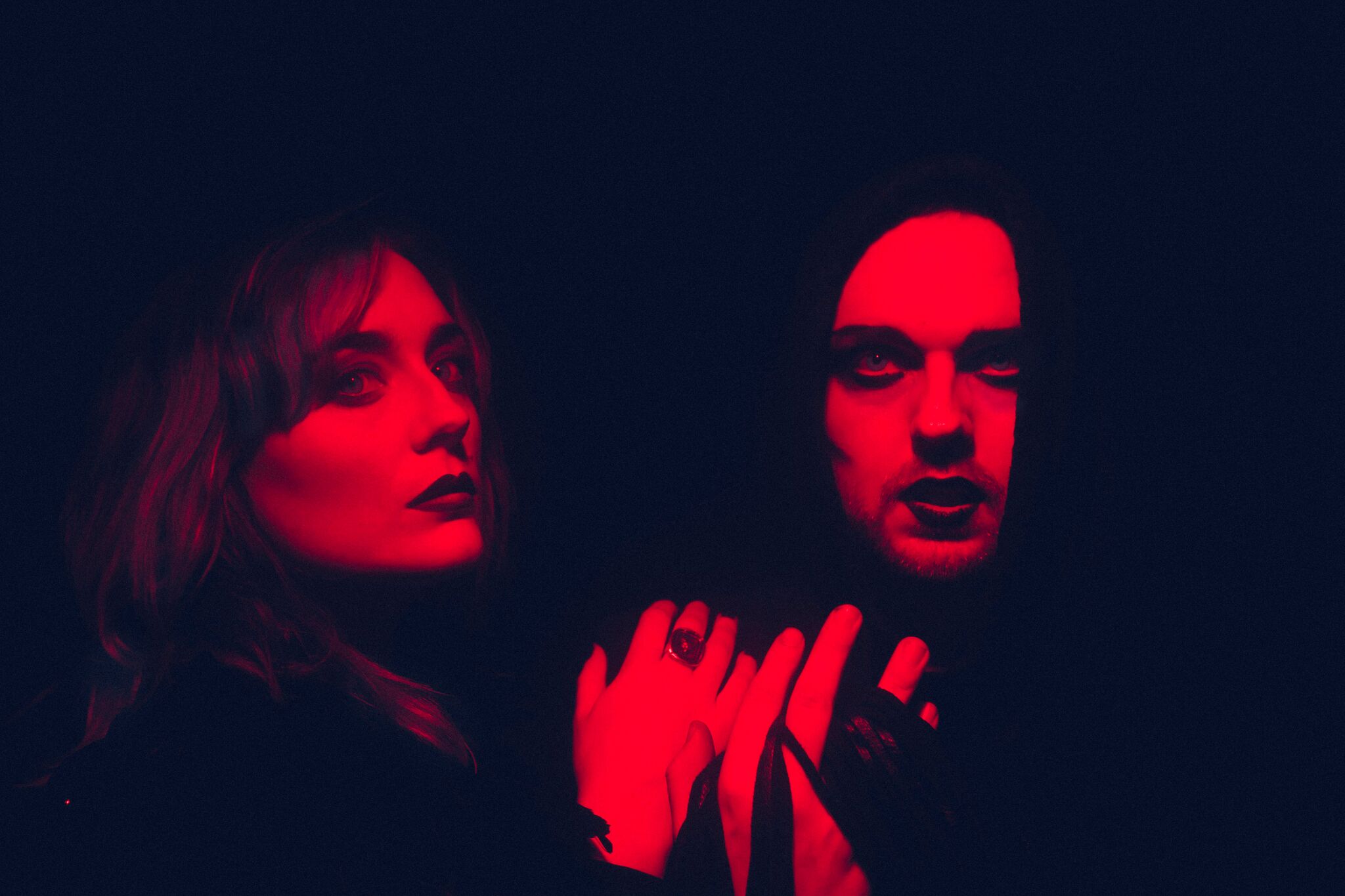 Culture Editor Luca Demetriou interviews founders of the free-thinking, boundary pushing event series He.She.They
Where did it all begin and what are the basics people should know about you?
STEVEN:
It all started because we were going to be an inclusive fashion brand that threw cool parties and then we spent 18 months fighting to get our name back for fashion but still ran the parties anyway because the ethos of that still mattered to us. In most clubs it's three straight white cis males doing and in queer clubs it's usually three queer white cis males djing so especially if you're a female/trans/non-binary identifying person of colour you have very low likelihood of being visually represented and therefore not really feeling included in a lot of night time spaces. We have lots of of world class musical and performer talent that is from diverse backgrounds and when we run different parties the dance floors are also waaaaaay more diverse than in other parties because we are welcoming to a wider audience. I am a queer guy and Sophia is a straight woman so I think between us and our artists and mates
Artists such as Maya Jane Coles, Honey Dijon, KDA Heidi, Louisahhh, Kim Ann Foxman and Wax Wings have really helped in playing multiple events for us too and lowering fees where possible to make the nights happen as they believe in our concept. 
You take your parties all over the world, recently in India, how important is that global aspect to He.She.They? How do the parties differ (from say in London, for example)? What are the challenges for inclusivity in such a variety of spaces?
SOPHIA:
The global aspect is hugely important to us as is social change in general. If we threw this party in a warehouse in east London we would be largely preaching to the converted. The purpose of this party is to bring acceptance, tolerance and awareness of the wider spectrum of queer culture to mainstream dance music so everyone can enjoy each others company, for no person, group or scene to be ghettoised. This is why we have chosen traditionally more straighter leaning venues such as Ministry of Sound, fabric, Pacha Ibiza, Watergate Berlin etc. It allows us to reach a wider audience with our message and endeavour to change ingrained pre-conceptions some people might have about what sort of person someone is with regards to how they choose to look, their orientation or how they wish to identify with gender or indeed not conform to any. Cities like London and New York for sure have pushed the envelope on look experimentation at the parties, some have been wild and amazing! We welcome any other city to step up to the plate and challenge them! It's like anything though, it grows over time and we find some people like to be more voyeur at their first party, but once they see everyone else at the party their own creativity comes alive and they begin to have loads of ideas. So many people come up to me and say; "I have the coolest idea for the next party" that makes me happy. It's been a journey for our team too, I for one have certainly pushed my own boundaries of epic shyness and body confidence to wear some of the outfits I now do. Once you do it once,
It's also super important for our global plan to ensure we hit those territories and cities where it's not always about the scale of the party, but about changing mental perceptions for either individuals or groups of people who may not have been exposed to queer culture in this manner due to location or perceived restriction of expression, In Mumbai especially, lots of people turned up solo, in a look when it's not a normality for people in India to do so to a regular club night. The fact that people felt they could do that made me so emotional and if we helped even one person embody their truth, it was worth investing in and going. When I was wandering through the crowd talking to people one woman told me it was the first time she'd ever been approached in a club by another woman in India. That made me so happy that people felt they could be so free to be themselves in our space, love is love after all. One of our awesome hosts also said they felt they were witnessing an important cultural moment for their country by being involved in He.She.They and begged us to return soon. To receive that compliment from someone who has been part of the scene for so long over there was overwhelming in the loveliest way.
What do you look for in venues and spaces?
STEVEN:
So far we've tried to do it in spaces that have profile and have wanted us to help them pluralise their dancefloors to make the most impact. Like we did Digital in Newcastle which is a super club. There are a lot of queer people who feel that space isn't for them historically and by showing people that the space could be for them allowed for a much more diverse dance floor. There were 0 fights and we had a lot of amazing feedback as for a lot of the straight CIS crowd it was the first time they had been in places that were as queer or with so many people in drag so it really did break down barriers. Coming from Sunderland originally – a town that had 0 gay pubs or clubs when I grew up in made that feel super satisfying as I understand what it feels like to no be declaratively feel excluded from somewhere but to still feel that you ain't exactly being invited in. We tend to not use typically queer spaces because we think we're uniquely positioned to take on the more mainstream spaces as a lot of those clubs we've earned their trust over many years so they let us take over a space like fabric on a Saturday that typical doesn't have external promoters ever on a Saturday period. 
In what ways do you foster and facilitate experimentation in artists? 
SOPHIA:
When choosing the line ups of our dj's and host artists we tend to pick those who already foster experimentation through their own natural individuality. Our role is to give those individuals who are expressing themselves in what they believe to be their truest sense as platform to inspire others to do the same. For the audience to believe they can harness their own creativity in however that manifests for them and bring it out into the world for everyone to enjoy.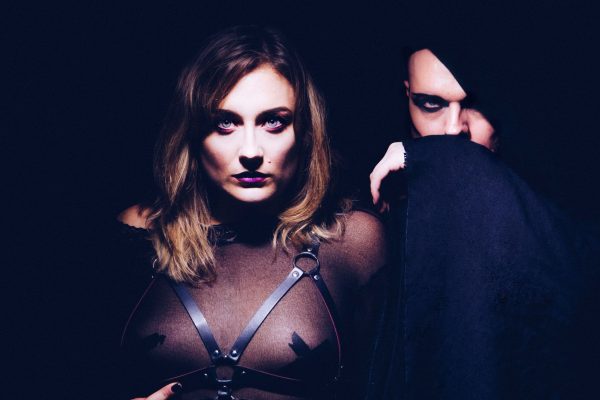 What are the directions you wish to take your clothing line in? 
STEVEN:
Well eventually we want it to be as big as recognised as Nike or Louis Versace because why the fuck not. Plus I aint skinny so I welcome having something baggy I can feel good in and says something at the sometime. So many people are excluded from fashion because they are bigger bodied and that's shit.
, that the materials used and dyes are environmentally friendly as we want to try and support charities we believe in too. The brand is also pushing our political message of inclusivity for all because of the name. Sophia and I are starting with T-shirts and sweatshirts but ultimately everything from caps and sportswear to formal to bondage wear will get put out there. We're learning a whole new business in doing so and trying to do it right so things will get weirder I would imagine as we have more money and a retail takes more chances as everything is self funded at the moment it's fucking tough! We're the ones mailing things out at the moment and Sophia has little hand printed our first samples with the wonderful Rosie Dobby – who is a legend! 
What is next for He.She.They?
We have so many plans and ideas for the rest of the year, not to mention 2020 and beyond! As Steven mentions above launching our clothing line is a huge moment for us and been a long time coming as we are a small team running all the events also, at first people will only be able to purchase through our personal store  www.heshethey.me whilst we do some numbered limited edition runs. It's not out for a minute, but sign up for updates! It's a bit of a case of be the change you want to see, really visual representation is the best way to get our message across, which is why it's so exciting for us for people to be able to wear our brand soon and have the opportunity to spread that message further and wider. Aside from that we have several more parties which see us in two further countries, Greece and Norway and returning to Amsterdam as well as our Bristol debut for Halloween on 26th October which we are SUPER excited about! Hope to see some of you there! We also have some seriously exciting music we plan to release under our own label imprint, more details on that soon. 
If you are interested in He.She.They and their clothing line, visit www.heshethey.me.