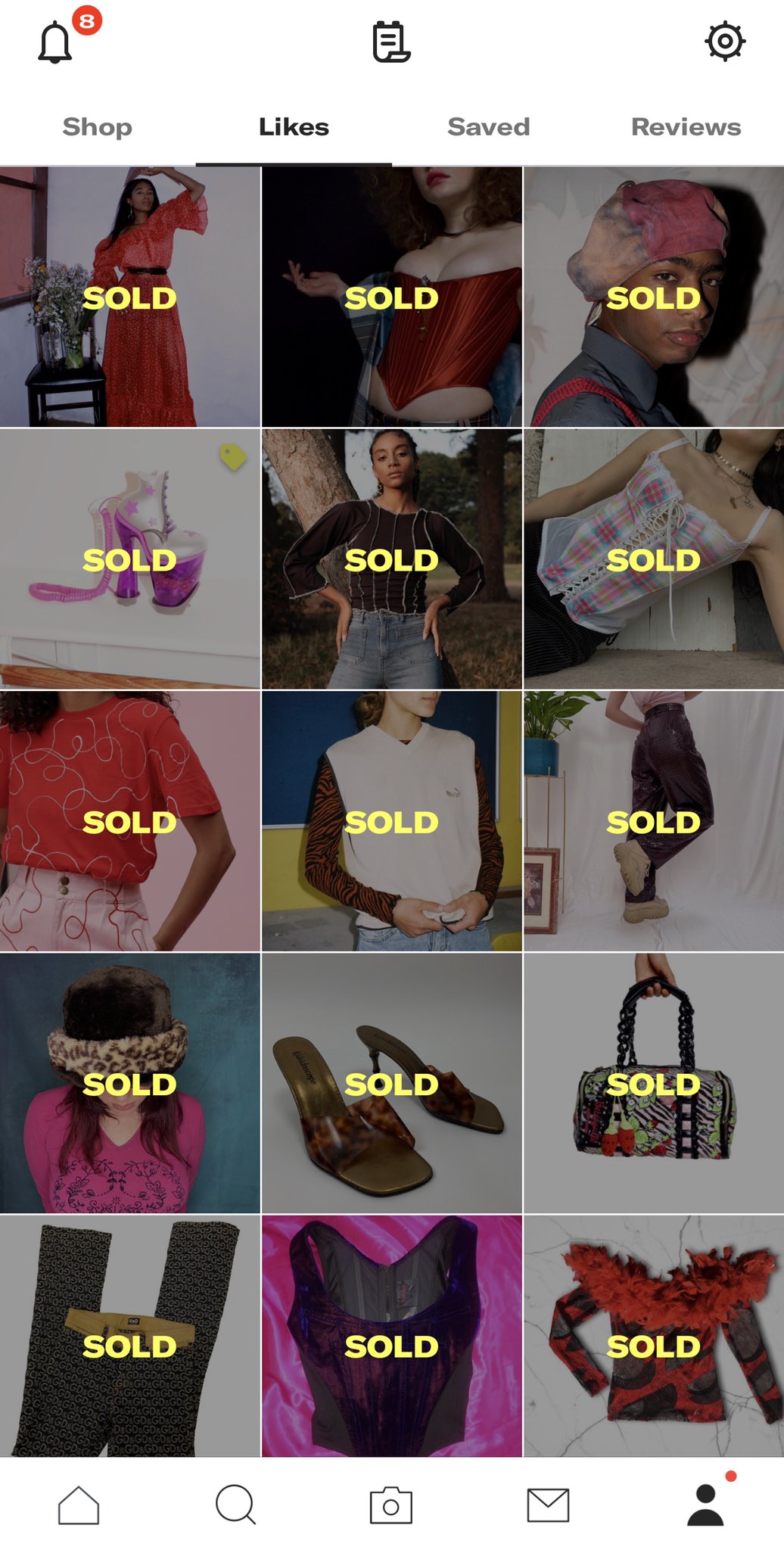 Life&Style writer Charlotte Illingworth walks us through the up-and-coming second-hand fashion marketplace Vinted and how it compares to user favourite Depop
In response to the commercialisation of second-hand shopping, originally spearheaded by eBay and marketplaces alike, Depop and Vinted have been met with immense popularity. Designed to replicate the act of flicking through thrift/charity shop rails for clothing, most importantly without the hassle, the accessibility of these apps is undoubtedly central to their appeal. There no longer remains the necessity of a trip to the high street if we wish to indulge in browsing pre-loved items at our leisure, therefore it comes as no surprise that these apps have taken buyers and sellers by storm.
Originally set up as a platform for the simple act of buying and selling items, Depop has invigorated a new breed of creatives who engage in the upselling and creation of clothing that has since sparked a multitude of fashion trends- see @bellavrana and @rhidancey for instance. Whilst this has placed Depop in the spotlight alongside its ability to bring easy cash to everyday users of the site, the introduction of Vinted has highlighted the worrying trend of extortionate and exploitative pricing that Depop has encouraged.
Unlike Depop, Vinted is relatively new to the UK buy and sell market and is therefore lagging behind its competitors in establishing itself as a popular site. However, its corresponding degree of enigma should not be shunned, as it is as a result of this disparity that Vinted is, on average, more affordable than Depop. Whilst the success of Depop is to be admired, its name in the mouths of influencers and teens up and down the country has encouraged a toxic exploitation of the second-hand clothing market- something that is yet to permeate Vinted. Now boasting around 18 million users, Depop and its surge towards the status of a household name has subsequently ramped up the prices of garments on the site – it is now near impossible to acquire desirable vintage items for below £10 that would typically be priced in this way at any high street charity shop.
Thousands of the site's users have now popularised garments that would otherwise have been cast aside to the bottom of our wardrobes, and in doing so have somehow justified inflated pricing that has become accepted and thus encouraged by buyers. This is where Vinted has the upper hand: with its lesser known market and older demographic of users, Vinted sellers appear less informed as to how and when they can get away with stepping up the prices of particular items in the name of 'y2k'. Whilst Vinted is quite clearly far behind Depop and its trend-sensitive market (you're more likely to find unworn pieces from Zara and Oasis here than deadstock New Look garments and penny lane coats) the key asset of the site has got to be its affordability. Perhaps it is to Vinted's benefit that it has not quite attracted the same audience as Depop just yet.
As of May 2020, teens make up at least 50% of Depop's users, whilst the demographic of Vinted is more concentrated on older age ranges. With this correlation between younger audiences and the circulation of expensive and trend-conscious price tags, it is clear that Vinted holds promise with its reliably low-priced garments. If Depop has proven anything, it is that with trend-sensitive second-hand clothing follows steeper price tags. Therefore, as Vinted gradually increases in popularity through word of mouth and persistent advertising, users can expect to see more fashionable items on the site, but should not be surprised if the prices simultaneously increase as a result. In spite of this, Vinted remains promising in its capability to play host to effective and affordable thrifting, most importantly where Depop does not.
Liked this article? Check out more on fashion from Life&Style:
2020: The Year I Gave Up Fast Fashion