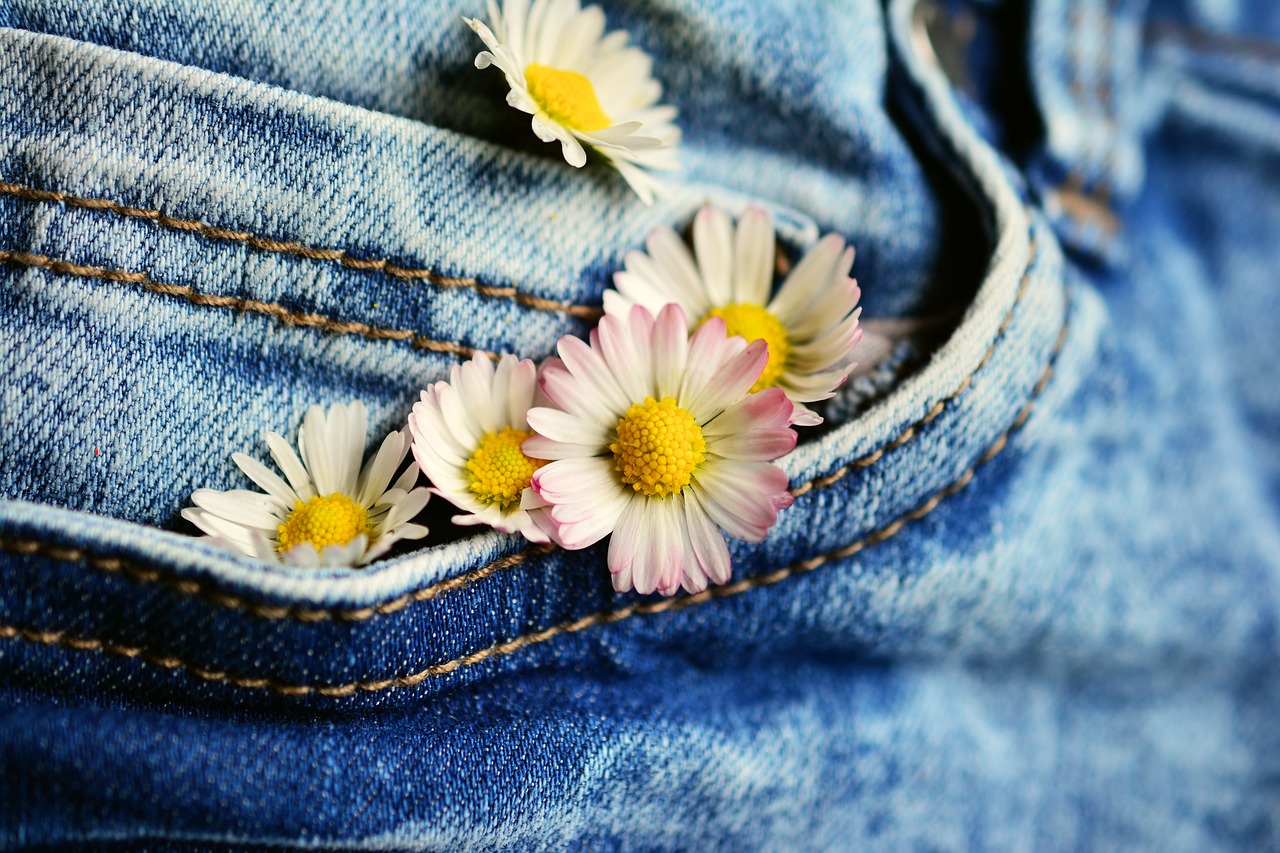 Food&Drink Editor Izzy Frost discusses the latest denim jean trend, urging us to seek sustainable sources
2020 was the year that loungewear irreversibly made its way into the realm of fashion. With so many of us working from home and having fewer places to go that would merit getting dressed up, like bars and clubs, it comes as no surprise that our trackies have probably had a lot more wear in the last 12 months than our trusty pairs of jeans. Change is on the horizon, however, and it's finally time to whip out our denim again.
Admittedly, it's difficult to claim that denim ever went out of fashion – endlessly versatile and inexhaustibly easy to style, I doubt that any of us will ever have a denim-free wardrobe. Nevertheless, the way we wear our denim is changing. For now, at least, it is out with the skinny jean and decisively in with all things baggy, wide-legged and flared. I wonder whether this trend might be stemming in part from a desire to hold onto the comfort of the baggy tracksuit that has definitely played its part in getting some of us through our months in lockdown. Despite these associations with memories I'm sure many of us would rather forget, I am in full support of the wide-legged jean and its many possibilities for styling. Providing a laid-back look that can be styled down with a t-shirt or up with a cute crop top, the high-waisted puddle jean is an absolute go-to of mine.
But don't just limit your denim dreams to a classic blue jean – how about spicing it up a bit with a denim accessory or top, or even opting for a double denim look? With the sunny pastels of spring not far off now, the perfect way to bring a bit of this brightness into your wardrobe is through a colourful pair of jeans. I've personally opted to add a green pair to my collection, but picking the colour that will work best with your existing wardrobe will ensure that your denim reflects your personality, and will prevent you from making unnecessary and wasteful purchases that won't fit with your style. And if you're looking to double (or even triple) up on your denim in one outfit, there are plenty of places to find unique denim tops, jackets or accessories to style together.
But where, you might be asking, should you source your timeless denim pieces from? Denim, unfortunately, is one of the least sustainable fabrics to be made new – but there are ways to get your fix without damage to the planet playing on your conscience. Many brands, such as Urban Outfitters and Monki, have begun to incorporate recycled materials into their denim products, but I would argue that the easiest way to ensure you are causing minimal damage with your purchases is to buy second-hand or re-purposed items. Depop, for example, always has an extensive collection of reworked denim items for sale.
Vinted and Vestiaire are also great options to buy second-hand, although the latter generally comes at a much higher price point. Many might worry about buying jeans in particular from these sites, as they are one of those items that are so difficult to get the perfect fit in. My top tip for this is to search for brands from which you already own a perfectly-fitting pair of jeans, as it is much more likely that other pairs from this brand will cater well to your desired fit – and you will already know which size to go for. Shopping sustainably in this way also has the benefit of discoveries of unique items, such as @keeka8's (depop user) reworked patchwork Levi's jeans – with a product like this, you can create your own looks with a clear conscience.
There is just no match for that perfect pair of jeans that fit you like a glove and will go with any outfit – I'm sure many of us will be elated to hear that we can now wear this pair every day and be bang on trend. With new dreamy denim creations popping up everywhere I look, I can't wait to see what this classic fabric will bring us next.
Read More Like This:
How To Successfully Style a Scarf
How Depop Is Normalising Sustainable Fashion