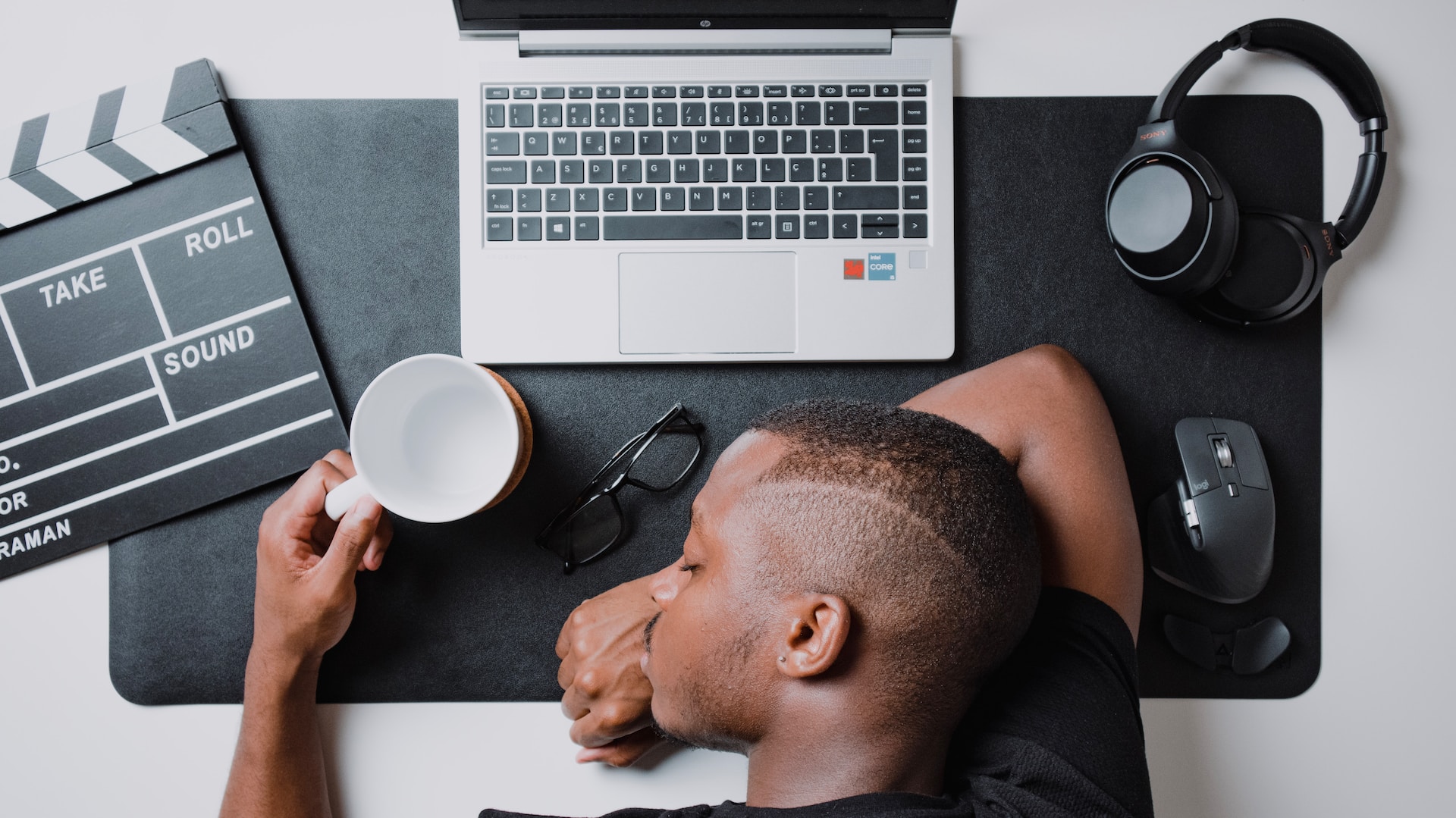 Digital Editor Cara-Louise Scott describes her experience with job hunting and explains why job hunting burnout is so common and how students can avoid it
Finding a graduate job or work experience is tough; you're expected to spend hours perfecting your CV, posting regularly on LinkedIn, and preparing for job interviews – to be either rejected or offered only unpaid internships. It can leave you wondering if job hunting is really worth it. While it may not feel like it, there is always the hope that finally after months of going through this cycle, you will receive a job offer. 
I am definitely lucky to have been able to have two work experience opportunities whilst at university, but this was only through my researching extensively online, emailing publications directly, and having the savings from my job at university to be able to afford to live in London for the week, for example when I spent a week at The Times last summer.
Summer internships are the most competitive and luckily for me, the two publications I spent time at offered all-year-round opportunities. However, this can interfere with university term times, making summer ideal for the majority of students. which clashes with it being the most competitive time of year for people looking for work. 
Both work experiences I did were unpaid, which I was fine with doing, but for a lot of people, this is not doable. This isn't to say I agree with unpaid work experience. I believe organisations, especially large publications should be paying their interns who work hard for 40 hours that week to be noticed by editors. There is also a lot of pressure on students to find work experience. While I am all for seeking your own opportunities, I think there need to be more resources for students to know where to look and to advertise opportunities.
And don't even get me started on how competitive graduate jobs are. I have spent countless hours changing my CV, writing multiple cover letters, doing pre-interview tests, and also preparing for interviews, just to be rejected with no feedback on how I can improve. It is disheartening and frustrating. It feels personal even though I know thousands of people probably applied. It can get to a point where it makes you want to give up finding a job which I've definitely been experiencing recently. The burnout of hunting for jobs is real and grueling. 
The trouble is, all final-year students finish university at similar times across the country, meaning we are all looking for graduate jobs from July onwards. Approximately 800,000 students graduate each year from university. We are all competing against each other. The graduatecoach found that in 2020, there were around 30,000 graduate job vacancies advertised each month in the UK but there were 2.3 million graduates searching for jobs.
Job hunting is also time-consuming when studying. With seminar prep, deadlines, and other commitments, it can be hard to search for jobs, and when you do have time, you want to be doing something relaxing and not mindlessly scrolling through Indeed and LinkedIn at night. However, I have found that setting aside an hour each day to look and apply to non-lengthy application jobs does help. 
Job-hunting burnout is tough. Small tasks can feel overwhelming, you'll find yourself procrastinating, tired and irritable, and you lose motivation. But it is important to realise that the best thing to do is to not only establish boundaries and limit your search, but most of all: take a break. Spend some time away from job searching and come back to it when you're ready and motivated. And who knows, maybe an opportunity will be sitting there waiting for you. 
---
Read more Comment articles here:
We Need Alcohol-Free LGBTQ+ Spaces
The Beauty Industry and Cosmetic Surgery: Influences and Pressures on the Postmodern Body