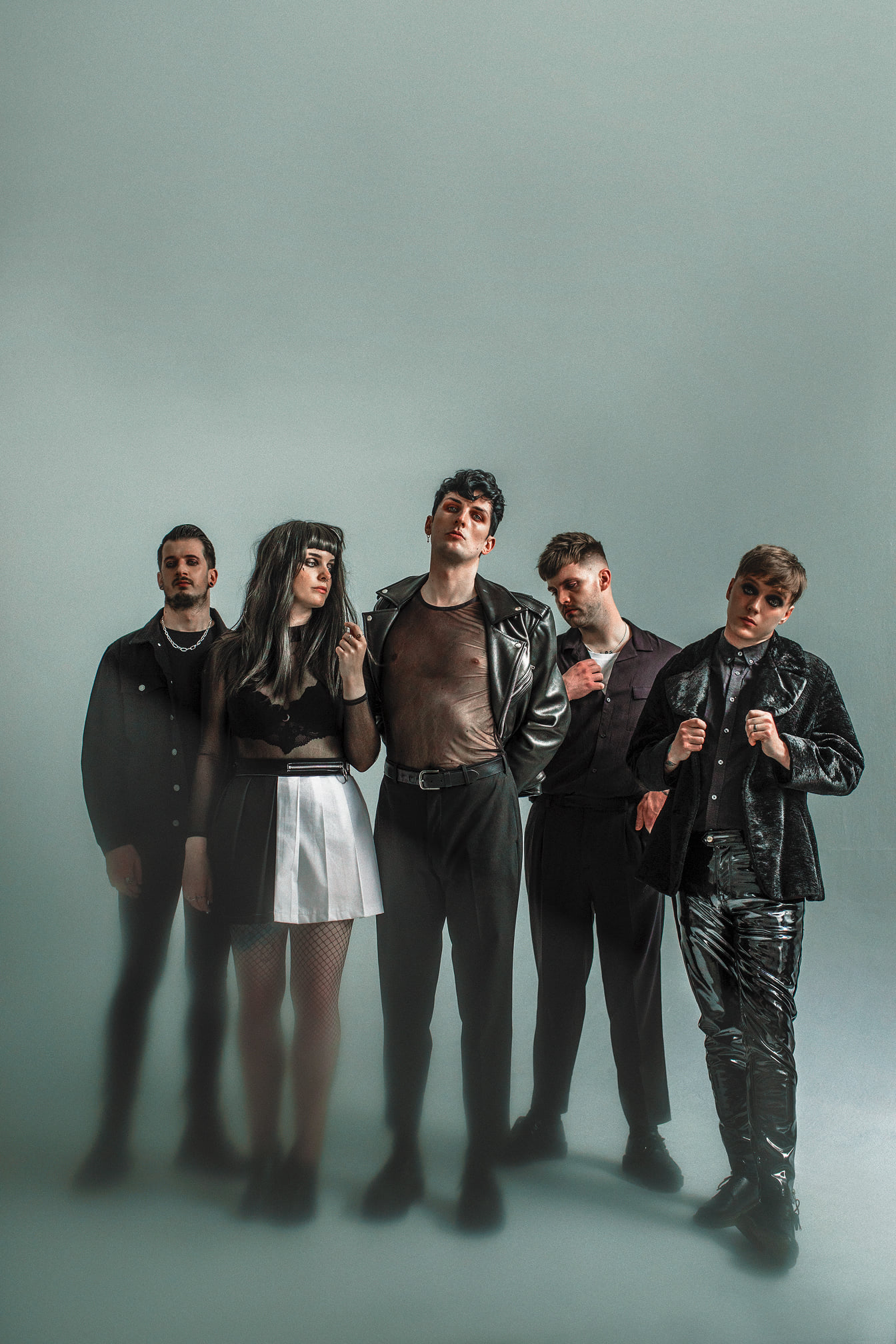 Creeper put on a theatrical and mesmerising live show that offered appeal to fans and newcomers to the band alike, Music Critic Victoria Wilson Reviews
Until tonight I had only heard a handful of Creeper songs so I was unsure what to expect from the concert – Creeper did not put on a concert, they performed a show. From theatrical costumes and set changes to dramatic lights, sparklers, and smoke, which heightened the bands' powerful stage presence, the atmosphere was explosive. Despite not knowing the band well, it was one of the best gigs I have attended. Creeper boasted impressive range with goth punk rock anthems interspersed with slower burning more mellow tunes which illuminated the vocal talent of keyboardist Hannah Greenwood and lead singer Will Gould.
As we approached the venue, it was immediately clear from the emo aesthetic of fans who was queueing for Creeper. The evening started strong with supporting acts Static Dress, WARGASM and Holding Absence who spanned from metal-core to electronic punk to rock respectively. WARGASM's engagement with the audience was incredible, with vocalist and bassist Milkie Way even teasingly promising a lap dance to whoever moshed the most enthusiastically. Though hardcore metal is not really my style, WARGASM are clearly one to watch in the genre.
Whilst the energy and passion of WARGASM as they jumped, danced and crowd surfed along with the audience was unmatched, Holding Absence stole the show for me. I was particularly enthralled by the cathartic chorus in 'Gravity,' a punchy and upbeat yet emotional track. The audience sang and clapped along to hits such as 'Wilt' and 'Afterlife,' an angsty song from 2021 album 'The Greatest Mistake of My Life;' lead singer, Lucas Woodland had us in the palm of his hand. During 'Celebration Song,' he encouraged people to get on each other's shoulders, and waved to fans. I was struck by the passion, supportiveness, and unity of the crowd, as strangers yelled, danced, moshed and crowd-surfed together, always remaining vigilant of one another's safety.
Creeper made an intense and dramatic entrance to rapturous applause. Under icy flashing lights, lead vocalist Will Gould strode onto the stage in a huge pair of angel wings, juxtaposing his black outfit and eerie electric blue contact lenses. The rest of the band followed in similar gothic attire and launched into 2017 hit 'Hiding With Boys.' Creeper's rendition of their most popular song, 'Cyanide,' from 2020 album Sex, Death and The Infinite Void was incredible. It mixes catchy synthesised keyboard sounds with powerful cymbal crashes from drummer, Dan Bratton.
Creeper then played hits from their latest album, American Noir, such as 'America at Night,' a slow yet dramatic piece showcasing beautiful harmonies between Greenwood and Gould, and 'Midnight.' 'Midnight' was introduced by an eerie monologue from the album's first tack 'Midnight Militia:' it romanticises a sinister dream of nature, lost love and the supernatural in a husky, echoing voice. This heightened 'Midnight's' climatic chorus, which stands bookended by a beautiful piano riff and a zesty guitar solo from Ian Miles.
After a smooth set change, the concert shifted in tone. A wedding arch, adorned with fairy lights stood at the centre of the stage and Greenwood entered alone in a wedding dress to sing 'Damned and Doomed.' This track takes on an elegiac, ballad like tone, starkly contrasting Creeper's usual horror punk style. It highlights the flexibility of the band, and Greenwood's vocal talent. As Gould re-entered in an Elvis-inspired outfit to sing 'Ghosts over Cavalry,' the show became increasingly theatrical, with a band member, in a mysterious trench coat and hat, firing a prop gun to introduce the next song. During 'Down Below', a hit from Creeper's debut album 'Eternity, In Your Arms,' the band showed remarkable engagement with the audience, splitting us into two halves to scream the chorus lines in alternation.
When the delicate introduction to my favourite Creeper song, 'Misery' rang out I was ecstatic. The slow burning lyrical hit is one of Creeper's most emotional, and Gould's connection with the song was clear in his passionate performance. After the first chorus, he stepped away from the microphone, and a beautiful moment unfolded as the crowd sang the lyrics, creating a feeling of togetherness which combatted the themes of loneliness presented in the song. Gould paused to thank the audience for their support, evoking how much 'Misery' meant after the darkness of the last few years. Creeper exited the stage to the audience chanting their name. They soon re-emerged for an encore, with their alternative rock anthem 'Annabelle,' a track which reminds me of early 2000's rock hits from bands like My Chemical Romance and Bring Me the Horizon.
I was blown away by Creeper's energetic performance and recommend them to all rock music fans. Whether you are well acquainted with their music or not, this show promises a truly mesmerising evening.
---
You Might Also Like:
Album Review: Between You & Me – Armageddon