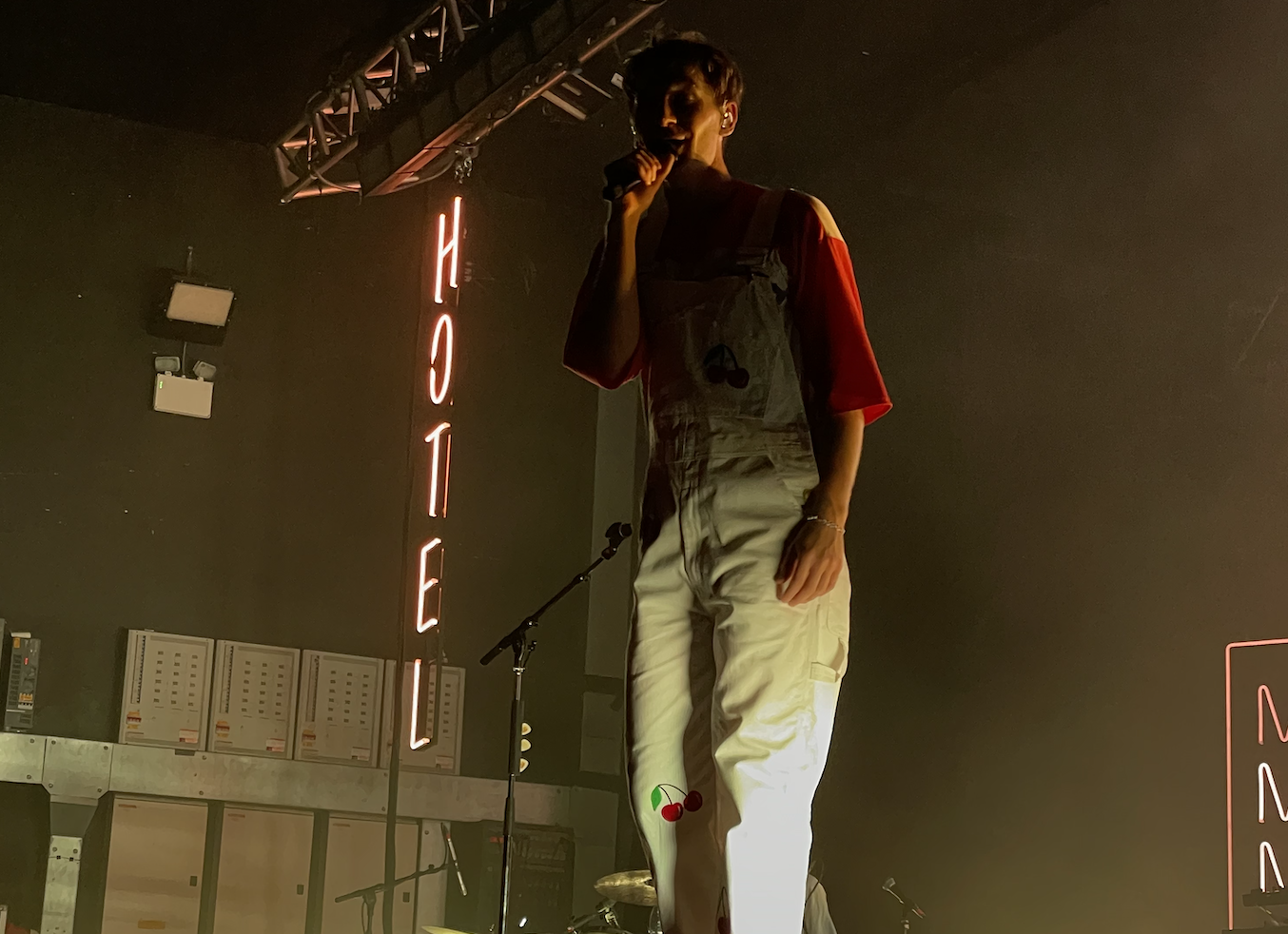 Glass Animals' live show was attestation to their showmanship and musicianship, Music Editor Aimee Sargeant writes
A band that I have liked for quite a while now are Glass Animals. I was quite late to the party coming across them after Dreamland was released and I heard 'Tangerine' on a playlist during lockdown in 2020. But I have not stopped listening to them since. Dreamland being conceived after Glass Animals' drummer, Joe Seaward, was involved in a near-fatal collision in 2018. With Dreamland peaking at on the UK Albums Chart at number 2, it cemented them as an indie band to look out for. Their show at the Birmingham O2 Academy proved that they certainly are a force to be reckoned with.
Opening act Biig Piig warmed up the crowd for the night. Her feathery hip-hop and neo-soul jams were extremely fun, and I liked the mixing of lyrics in both English and Spanish. 'Feels Right' was energetic and felt funky. 'Don't Turn Around' was another funky tune which had a conversational flow in the lyrics. I am excited to see what Biig Piig releases in the future.
On stage, the band's set was made up of multiple colourful neon lights and pool props (a dive board and a pool ladder). Glass Animals walked out onto the stage to screams and excited fans. The immediate drum beat to 'Life Itself' (from How to Be a Human Being) started to play, and the crowd began to go crazy. Everyone was singing along to the chorus 'Come back down to my knees, gotta get back, gotta get free'. This felt like it was a massive cathartic release for a lot of fans after such a long time of not being able to see Glass Animals live. It set the tone for what was going to be an amazing night.
The front-man Dave Bayley really electrified the crowd, showing that he is a true performer. It really was a standout performance that matched the visual aesthetics surrounding him. 'Tangerine' and 'Hot Sugar' were then played from Dreamland. There were colourful flashing lights on the set that fitted perfectly to the rhythm of each track they played, this helped to add more of an atmosphere to the show. The colourful set helped to compliment the gooey synth-pop.
Fan favourites such as 'The Other Side of Paradise' and 'Pork Soda' were also played. 'The Other Side of Paradise' was absolutely amazing to see live, it brought an extra layer to the already buzzing atmosphere. Sadly, the famous pineapple from the songs refrain that is tossed into the crowd during 'Pork Soda' cannot be thrown anymore. However, it was given to someone at the front of the crowd.
My personal highlight from the evening was hearing 'Space Ghost Coast to Coast' and 'Your Love (Déjà Vu)'. Two of my favourite tracks from Dreamland. Both having a groovy backing that match Bayley's vocals perfectly. These songs stood out live to me, Bayley's energy never ceased throughout the whole night and kept the crowd engaged. The funky drumbeats from Joe Seaward were some of my favourite moments.
'It's All So Incredibly Loud' really showed Bayley's vocal skills off to the greatest extent. A beautiful song already on the album, seeing this live made me appreciate it even more. There was amazing musicianship from all members of the band. The song gets louder throughout, making it an absolute masterpiece. Live, this has been elevated in my estimations.
'Take a Slice' and 'I Don't Wanna Talk (I Just Wanna Dance)' are two songs that have staggering guitar riffs that make it impossible not to make a crowd go wild. The band helped make the live a fun environment to be in after such a long time of not going to shows. 'Gooey' and 'Youth' were also played from their previous albums, giving moments of nostalgia and sentimentality from where the band started.
Glass Animals closed the night in the encore with 'Tokyo Drifting' and 'Heat Waves'. A celebration was needed for 'Heat Waves' since on the day of the show, it reached the top 10 in the US charts after 42 weeks in the top 100. This set a new US chart record for the most weeks ever to reach the US top 10. Anyone who has not listened to Glass Animals most likely has heard 'Heat Waves' since it gained popularity on TikTok. But on stage, this certainly brought the 'heat'.
Overall, Glass Animals' live show was attestation to their showmanship and musicianship. With a set full of fan favourites and new songs from Dreamland, they kept fans enthralled throughout the show. The whole show was a masterpiece and they certainly kept me excited throughout. After a year and a half without being at live music, this was one of the best shows I have seen. It was 'all incredibly loud' and I have nothing but admiration for the band now.
___________________________________________________________________________________________________________________________
You Might Also Like:
https://www.redbrick.me/live-review-easy-life/
https://www.redbrick.me/live-preview-foals/
https://www.redbrick.me/album-review-glass-animals-dreamland/