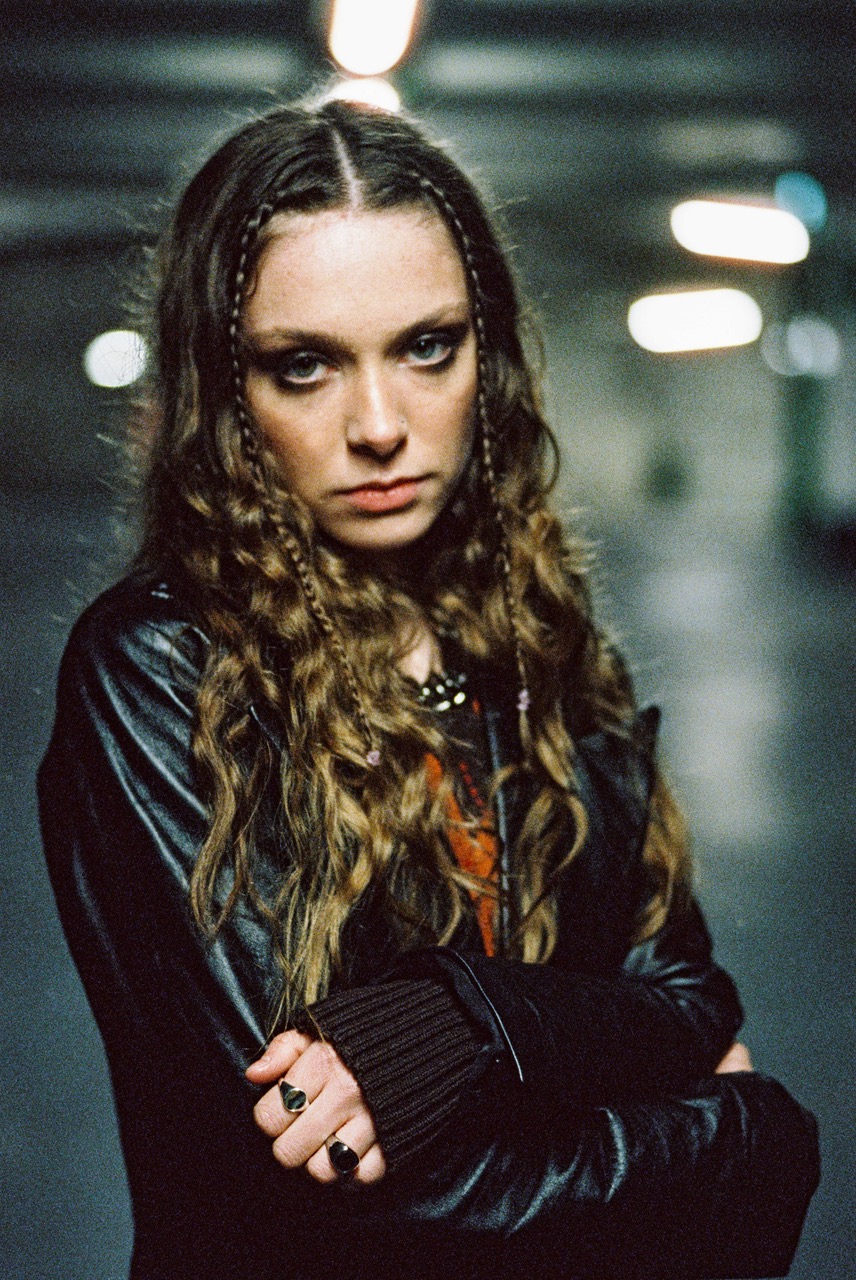 Holly Humberstone put on a show that displayed her talent and sincerity, Food&Drink Editor Chloë Hyde reviews
Ahead of her EP The Walls Are Way Too Thin released on 12th November, pop-rock musician Holly Humberstone visited the O2 Institute 3 in Birmingham. Though the capacity of the venue is around 250, the entire room was teeming with people – yet the intimacy which is afforded to smaller gigs was very much still present. Compared to the likes of Lewis Capaldi, Maisie Peters and Phoebe Bridgers, Humberstone's discography consists of tracks which are deeply honest, raw and immediately make you gravitate towards her candidness.
At only 21 years old, Holly Humberstone has made waves in the music industry in a strikingly short amount of time. Following the success of her debut EP Falling Asleep At The Wheel released back in August 2020, Humberstone has gained over two million monthly listeners on Spotify, performed on both the Late Late Show with James Corden, and Jimmy Fallon and sold out her first four headlining shows at London's Omeara. After seeing how busy the venue was, it is clear this artist has a successful career ahead of her – this is only the beginning.
The crowd was very chatty in anticipation of both acts, with a surprisingly varied age range of listeners. There seemed to be a lot of couples coming to watch Holly Humberstone, as well as groups of friends. As I went by myself (something which can end up being extremely intimidating depending on the kind of show you are going to,) I felt safe and comfortable among this audience. As we were waiting for the support to come on, the playlist tracks were very mellow, playing artists like Ed Sheeran, James TW and Rag'n'Bone Man. Because I usually attend much more upbeat concerts, I was slightly concerned that the slowed down experience was not going to be my cup of tea.
However, an hour after the doors opened came Holly's support act onto the stage, with nothing but a bottle of water and his electric guitar. Finn Askew provided the crowd with a relaxed yet joyful presence, introducing himself for the short 25-minute set he had. He was very engaging with the audience, and entertained the comical remarks from random audience members, telling him how they thought he was 'amazing, mate.'  Askew had a particularly unique and controlled voice, reminding me of a more hip-hop version of Rex Orange County. He played a few of his tracks, such as 'Roses,' 'Peach,' 'Adidas' and my favourite, 'Tokyo.' I found that I preferred the pared back versions with just the guitar, compared to the recorded tracks which I listened to after the show. Finn admitted he was hungover after partying with Lewis Capaldi from the night before, but this did not hinder his performance one bit. The audience was captivated, and this made me even more excited for Holly to come on stage.
Thirty-five minutes later, she did. As Holly came on, the audience were loud and eager for her set. The pensive track which slowly eased the crowd in was 'Vanilla,' creating a very intimate atmosphere, with only Holly and her guitar centre stage, paired with the low hums of the singing audience – making sure not to overshadow her refined voice. After finishing this first track, Holly acknowledged how happy she was that everyone had come to the show, and even how strange it was that her music had connected so strongly with people over the COVID-19 lockdown.
As the more upbeat tracks came about, Holly matched the audience's energy accordingly, from swaying to bopping up and down depending on the beat of the track. I also was impressed at the speed that she could change between instruments – she mainly used her electric guitar, but changed to piano for the more solemn tracks, while also using looping features to layer her voice. In addition, I also found her smooth voice to be exactly the same in comparison with the recorded tracks, something which I find can vary massively with live music. Holly did not disappoint in the slightest, and I was surprised to see how she managed to make such sincere tracks into a beautiful and warming mood.
In between tracks, Holly Humberstone was extremely personable, sweet, and thankful – and this was echoed through her thanks which she gave after every single song. She introduced some new songs also from her aforementioned upcoming EP like 'Thursday' and 'Friendly Fire,' which fit the vibe of genre so perfectly. Before certain tracks like 'Haunted House,' 'Deep End' and a crowd favourite 'Scarlett,' Humberstone gave a mini-introduction to the tracks, speaking about her inspiration and anecdotal stories which added a much more personal aura to the performance, many of which involve her sisters and best friends.
Her 50 minute set was executed wonderfully, and finished with a one-track encore of 'The Walls Are Way Too Thin,' with everyone singing their hearts out – the perfect end to a thoroughly enjoyable experience.
---
You Might Also Like:
Single Review: Phoebe Bridgers – That Funny Feeling