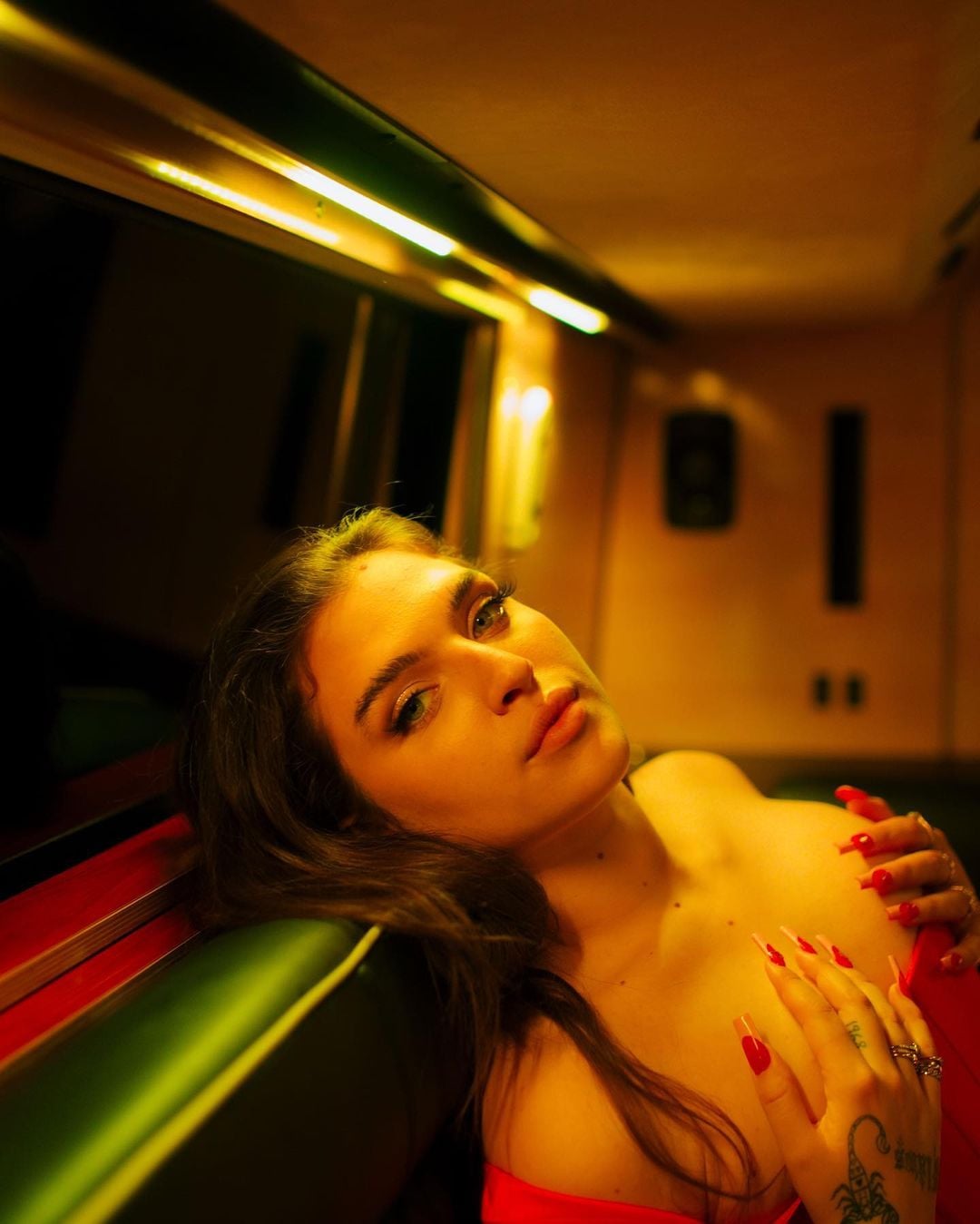 Mae Muller put on a show that felt like a party, Music Critic Victoria Wilson reviews
Two years on, Mae Muller finally returned to Birmingham for her second headline show here, this time to a much larger audience and space. Unsurprisingly, her bubbly enthusiasm and empowering hits more than filled the room.
After we received the heartbreaking news that we could not bring Tic-Tacs into the venue, Cat Burns' emotional performance was the perfect remedy. Burns' R&B ballads combine pop influences with raw relatable lyrics and gospel tones to create a uniquely genuine sound. It was clear she had a strong following in the Gen-Z heavy audience, and she treated fans to a chat and a selfie after her set. The highlight of Burns' set was her reflective personal hit 'Free', a song about coming out which had the whole crowd clapping along. Burns' honesty and conversational vibe with the audience was a true breath of fresh air. In her closing song, the fan favourite 'Go,' Burns' lifted the energy immaculately for Muller's set, as she encouraged the crowd to sing and dance along with her to the iconic chorus line 'pack up your shit and go.'
Mae Muller entered the stage, bringing with her an incredible band and an infectious heaping of confidence, sass, and enthusiasm. From the first notes of 'Nails so Long,' Muller worked the stage, dancing along to the provocative hit with clear excitement; as Muller exclaimed, 'If you're having a good time, I'm having a great time!' She began the show with a throwback to her punchy 2019 single, 'Jenny' before diving into hits 'HFBD' and 'Plot Twist' from her 2020 EP no one else, not even you.
Muller showed off her renowned humour, relatability and storytelling as she introduced each song by describing what inspired it, whilst the audience eagerly shouted out their guesses of what was coming next. Before launching into 'Don't Work Like That,' she recounted to the crowd how whilst touring with Little Mix, she had a tour fling with a man who she then caught posting photos on Instagram with his fiancé. This chatty vibe between Mae and her audience created a unique girls-bathroom-on-a-night-out kind of energy. As she paused to check fans had enough space and water, waved to familiar faces from past shows in the audience, and joked about her flies coming undone, Muller's compassion and genuine appreciation for her fans was clear.
Mae then slowed the show a little with her ballad 'Maybe,' inviting the crowd to wave their torches to the touching hit about letting your guard down and telling somebody how you feel. Though it took her a couple of attempts to get the lyrics right, Muller treated us to a cheeky unreleased single titled 'Bad Thoughts,' before raising the roof with her vivacious fan-favourite 'Dick.' The energy here was unmatched as Mae split the room in two, orchestrating a powerful call and response where everyone basically just danced around shouting the word 'Dick' through the chorus. I was thrilled when the backing to 'Treat People with Kindness' rang out and loved Mae's cover of this uplifting anthem by the one and only Harry Styles. Though she hit a few pitchy notes, it was clear Muller was having the time of her life performing one of her favourite songs.
Finally, Mae pulled out crowd-pleaser 'Better Days,' her chart-topping hit with NEIKED and Polo G, to close the show. As she invited the audience to sing Polo G's section for her and jumped across the stage, the concert became a full-on dance party.
---
You Might Also Like: