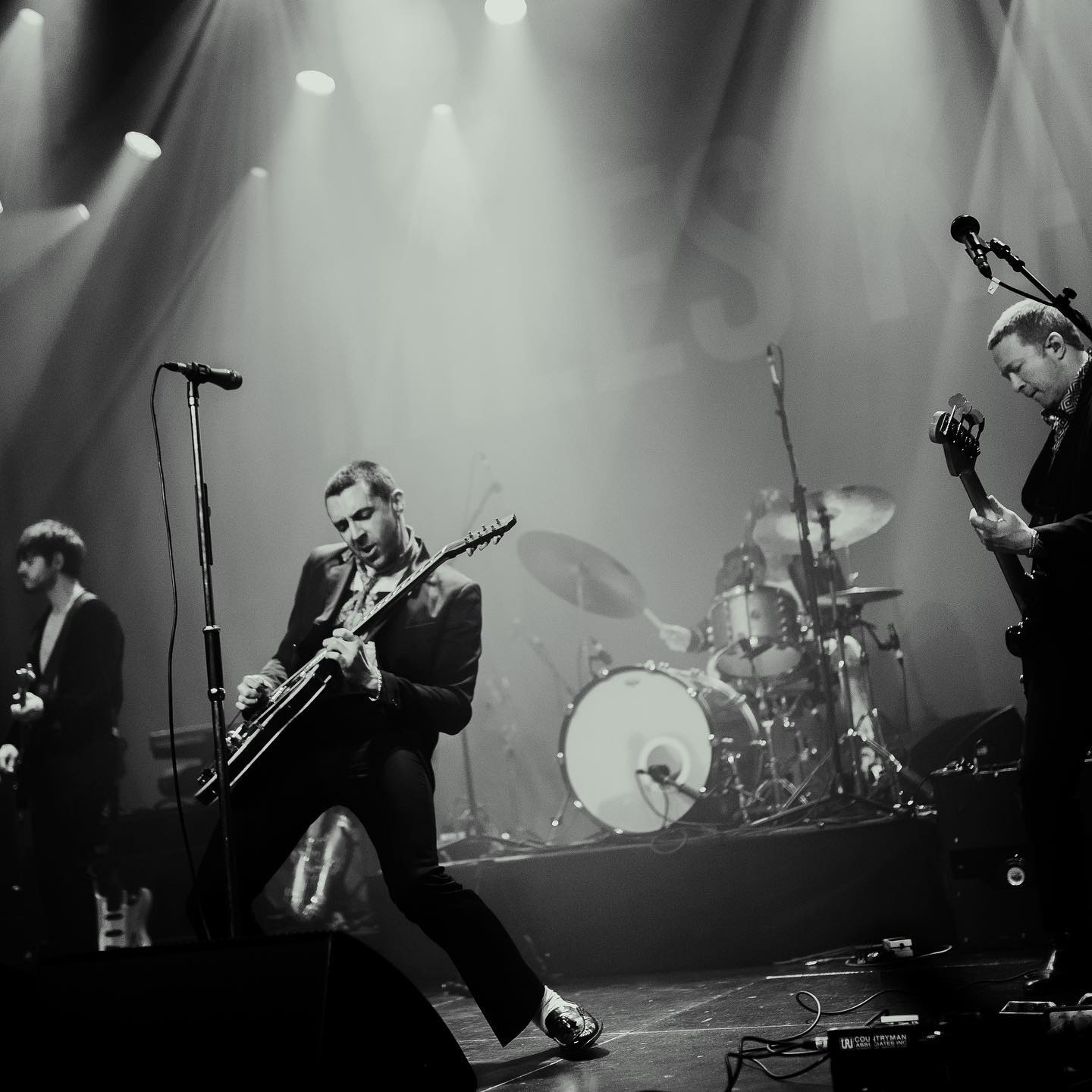 Music Critic Rhiannon Wood reviews Miles Kane's Paris Show, calling it an unforgettable night
When Miles Kane said he was going to put on the best show of the year, he really meant it. On 28 April, I attended the Paris Olympia to see Miles Kane perform in his first tour since 2018. Ditching the more glitzy and heavy Hollywood influences, Kane returns to the stage seeming as assured as he ever has in his musical direction and competency, and we were ready to immerse ourselves in his Change the Show era.
With a red hue lighting the venue and his surname projected bold against the back of the stage, 'Don't Let it Get You Down,' the lead single of his new album, is played. Miles struts onstage with his musicians donning a stylish all-black attire, and the crowd is instantly sent into a wave of excitement. With his brother by his side playing the guitar, Kane looks at home onstage and his rockstar energy creates a buzz within the audience, who can't help but sing and bounce to his tracks. A particular character to mention is the keyboard player turned saxophonist as part of Kane's onstage entourage, who further electrified the energy created by Kane.
Kane gave us a taste of the most evocative tracks from his discography, with songs such 'Caroline,' 'Coup De Grace,' and 'Inhaler,' conjuring an atmospheric melting pot, blending pop, rock, soul, and glam. In the spirit of homage to his native Merseyside, Kane offered an exciting surprise in the middle of his set, performing with Belgian quintet Oracle Sisters, whose exceptional vocal harmonies blended beautifully in a cover of The Beatles song 'Don't Let Me Down.'
As a die-hard The Last Shadow Puppets fan, I was desperate for a taste during the gig, and Kane did not fail to live up to this desire, performing both 'Aviation' and 'Standing Next to Me,' swapping his black electric guitar for an acoustic.
After Kane leaves the stage, the fans begin chanting the symbolic refrain of 'Don't Forget Who We Are.' Singing louder and louder, the passion and love of the music fills the air and with these echoes from the crowd, Kane returns to perform his encore 'Come Closer,' his most well-known song. This concluded the gig, the ending coming as bittersweet, with the total set time at around an hour and a half.
It is through Kane's eclectic mix of songs from his entire discography, gracing us with the best of his solo ventures and The Last Shadow Puppets, that we, the audience, fell head over heels for his long-awaited performance. But the highlight of my night emerged when my friend and I were invited to the backstage after-party, involving a behind-the-stage bar and the ability to connect with many other special guests, including Kane himself. This truly solidified the night as unforgettable.
---
You Might Also Like: