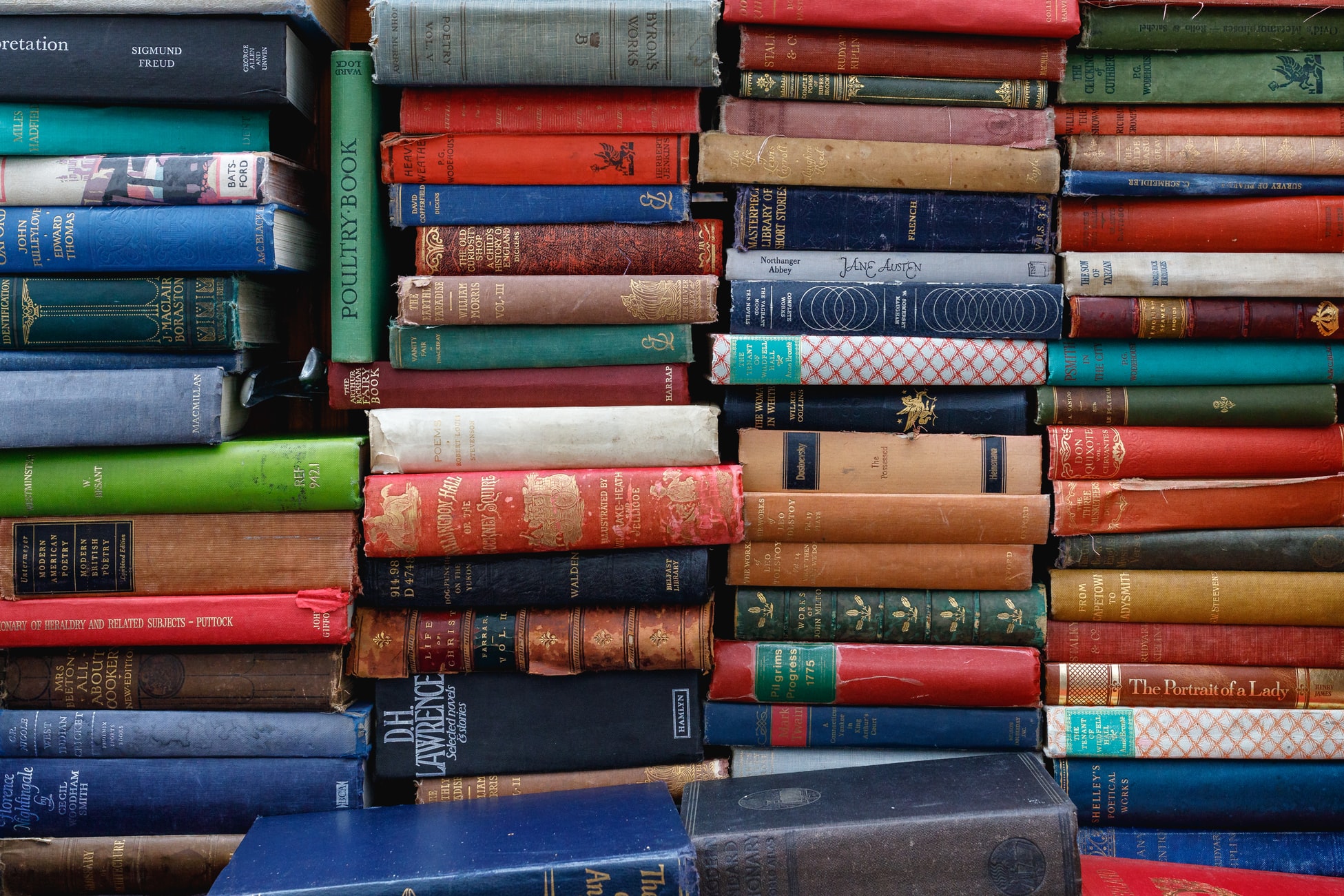 Life&Style Editor, Frankie Rhodes, take us through her lockdown reading list, helping us understand life in quarantine, from eclectic poetry, to prose about isolated families struggling during Hurricane Katrina
Many are using the COVID-19 lockdown as an opportunity to return to a hobby they may have previously not had time for, with reading being one of the key activities. But it's not always easy to simply pick up a book after weeks of getting out of the habit, particularly as the online world reduces our attention span, making it more tempting to browse social media.
With that in mind, I've put together a list of my top 8 works of fiction to ease you back into reading, each with themes that will lead you to ponder the unique situation that we find ourselves in at the moment.
The Collector, John Fowles
This has been my favourite book since I studied it for A-level coursework, and lends itself perfectly to the claustrophobic experience of self-isolation. The novel follows butterfly-collecting recluse Frederick Clegg as he plots to kidnap young, beautiful art student Miranda Grey, and confine her to a purpose-built cellar. The bizarre aspect of this kidnap is that Frederick does not wish to harm Miranda in any way, he simply desires to keep her as a delicate possession, his prized butterfly.
Far from being a gritty horror, this novel is a fascinating psychological study about ownership, and the dangers of love without respect. Fowles weaves prominent social themes within a captivating narrative, and the headstrong, insightful Miranda shines through as one of my favourite literary characters of all time. This novel will make you grateful that you are able to leave the four walls of your home, (even if it's only for a daily state-sanctioned walk).
The Humans, Matt Haig
There can be no doubt that the Coronavirus epidemic has led to a nation-wide study of the human condition, and how people behave in times of crisis. From supermarket fights over toilet rolls to veterans running laps to raise money for the NHS, we've witnessed every extreme. Matt Haig's novel explores just how fundamentally weird, wonderful and difficult it is to be human.
It achieves this through a pretty bizarre scenario: Cambridge Maths Professor Andrew Martin has just solved a ground-breaking equation, which an alien species is desperate to keep secret. Whilst his body is originally taken over by an alien life form with the intention of destroying all evidence of the breakthrough, the alien begins to navigate work and family life, discovering that humanity is perhaps not quite as horrifying as he had imagined.
I'm not a massive fan of science fiction, but this couldn't be further from it: it's funny, romantic, furious and heartbreaking, perfectly capturing every aspect of humanity.
Spring, Ali Smith
This novel forms part of a seasonal quartet by Ali Smith, (Summer is yet to be produced), but works perfectly well as a stand-alone book. With COVID-19 dominating the news, it's almost tempting to forget about the Brexit politics that previously pervaded our lives. This novel is a brilliant response to a post-Brexit world, documented through 3 key characters: a failing TV director, an Immigration Removal Centre worker, and a 12-year-old girl.
Whilst the poetic, stream-of-consciousness prose evokes the beautiful spring landscape that we are currently experiencing, Smith does not shy away from the harsh truths. She uses details from news reports and anonymous testimonies to document the lives of detainees, alluding to Shakespeare's 'Pericles' to create a narrative rich in literary prominence. You may not fully understand the novel until the very end, and in my opinion, therein lies the beauty.
Salvage the Bones, Jesmyn Ward
I was tasked with reading this novel for a literature module, and devoured it within a couple of days. As we struggle our way through lockdown, this novel deals with a radically different yet eerily familiar experience of self-isolation: preparing for Hurricane Katrina. Esch, her three brothers, and hopeless father live on the coast of Mississippi, and are just days away from being hit by one of the most severe recorded hurricanes in American history.
Abandoned by the state and unable to evacuate their home, they are forced to stockpile food and survive on the income generated by pitbull-fighting. The novel is set over the period of 12 days, so that every detail is painstakingly recorded. Perhaps, reading this alongside our own lockdown experience can lead us to question how different minority groups are experiencing quarantine, and whether the government is doing enough to ensure their safety and wellbeing. 
The Woman in White, Wilkie Collins
Travelling back to the 19th Century, 'The Woman in White' is considered to be one of the earliest examples of detective fiction. Multiple narrators document the lies, secrets and suspicions within Limmeridge House, all sparked by the mysterious, ghostly figure of the woman in white. You might need a pen and paper to hand in order to keep up with the complex narrative, but considering that many of us have the free time and energy for such an activity, this enthralling novel is more than worth the investment.
The Everyday Poet, edited by Deborah Alma
Whilst many of us have the desire to read more poetry, the prospect of large, verbose anthologies can be off-putting, in addition to decisions about poet, genre and mood. Luckily, this particular collection of poems acts as the perfect introduction to a range of poetry. The overarching theme is that of the human condition: what it means to endure and celebrate life. Editor Deborah Alma describes poems as 'cures' and has travelled around the world in a 'vintage ambulance' to bring life-saving poetry to the masses. 
Her anthology is categorised according to the general feeling of the poetry, and the most apt category for our current situation seems to be 'Try to praise the mutilated world'. This chapter contains poems that seek to be 'hopeful, even against the odds.' My favourites within this section include 'Quarantine' by Eavan Boland, 'The Gardener's Daughter' by Lord Tennyson, and 'Happiness' by Jane Kenyon. All can be read in a matter of five minutes over a morning cup of tea, and will help you to approach the day with a little more hope.
Saltwater, Jessica Andrews
This is probably the best book I have read this year so far, and stands out as unique in its construction. Written semi-autobiographically, Andrews describes Lucy's experience of growing up, struggling against the boundaries of class, family angst and mental health. The most prominent theme for me was the experience of moving to a big city for university, simultaneously worshipping the vibrancy, whilst also mourning the loss of rural home life.
The narrative is presented in fragments, with each cluster of paragraphs describing a different thought or memory from a stage of Lucy's life. Perhaps it is this style that makes it feel more real than anything I've read before, as if the thoughts were being plucked from my own head and written down on the page. In this time of being at home, this book will help you to question and appreciate what the concept of 'home' really means.
The Water Cure, Sophie Mackintosh
It feels as if we are being bombarded with dystopian literature, TV and film at the moment, in an attempt to make sense of our troubling social situation. I've chosen this one over classic examples because it captures perfectly the discourse of fear that is characterising our encounters with people outside of our home. Daughters Grace, Lia and Sky have been raised on an isolated island, instructed to avoid all men, who they believe have the potential to wound them fatally. Their lives are relatively inconsequential until three strange men invade their home.
The claustrophobic, tense family environment reflects the cinematography within Bird Box and The Quiet Place, whilst luxurious prose describes the games and fantasies that the girls create to survive their isolation. This novel goes beyond a feminist message about survival, questioning the systems that keep us contained and silenced by fear. 
---
More ways to fill those long lockdown days…
Recipe: Lentil and Parsnip Curry