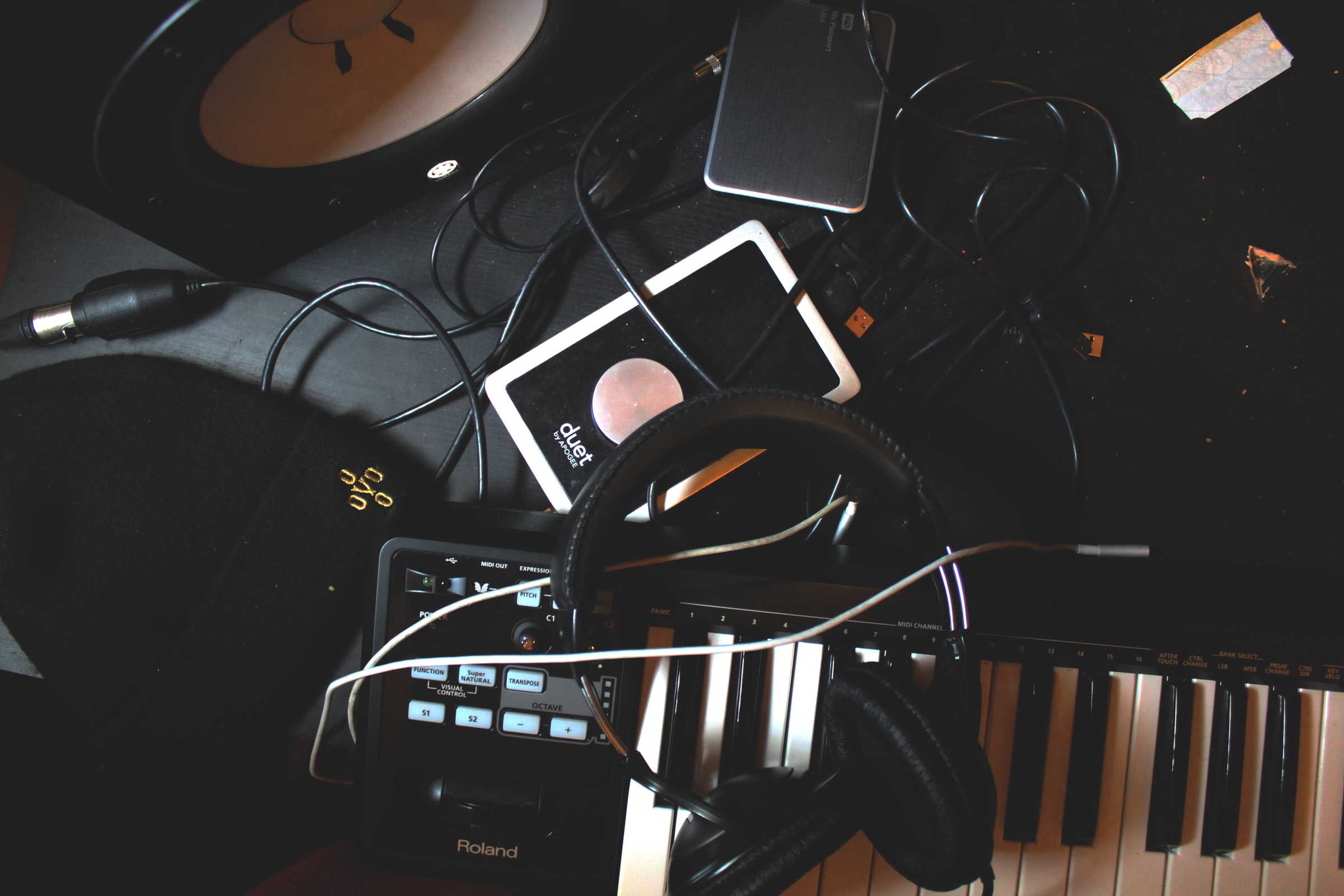 Music Critic Emily Wallace attends Maisie Peter's latest press conference in which she showcases her latest single and discusses student radio, her inspirations, the music industry and more
Maisie Peters is an up-and-coming singer-songwriter from Brighton, who first came to fame through busking and posting songs on YouTube and now has two EPs and a song on the Birds of Prey soundtrack already under her belt at the age of 20. Self-describing her music as 'Emo Girl Pop', one thing that always stands out in her music is her personal lyrics, often touching upon relationships, that many young people see themselves reflected in. Having been a fan for some time now, I was thrilled to have the opportunity to attend a Zoom press conference where she discussed her latest single, 'Maybe Don't'.
Despite running on two hours sleep (an experience many of us shared after the previous night's US election), Peters began with two entertaining performances from her bedroom. First, a cover of 'There Will Be No Divorce' by The Mountain Goats, a song which she felt was 'very relevant right now', before moving onto an acoustic version of 'Maybe Don't'. Although this track is usually a duet, having been co-written and released with Canadian artist JP Saxe, this stripped-down version still held the same poignance and meaning. The song, written when she and Saxe met in person for the first time, explores their 'mutual experiences of being afraid of good things, and ruining things because you're bored or scared', aided by their differing experiences in relationships. While Peters describes the lyrics as 'embarrassing' in terms of the feelings mentioned, in my opinion, the relatability and honesty of the sentiments described makes it feel personal to everyone listening.
Peters is well aware that her music is popular with student and younger audiences, living in student housing herself and describing herself as an 'honorary student'. Throughout the press conference, she emphasised her love for student radio, both for its unique questions and for its importance for artists like her. She also understands that the experiences represented in her songs is what makes them appeal to this audience. Talking about how she channels her own experiences into her music, Peters explains that she 'doesn't consciously set [herself] up to write about certain things', instead finding it easier to just write with a clear head and not overthink what she represents in her music. When writing, she also takes inspiration from singer-songwriters such as Taylor Swift, Sara Bareillies and Lily Allen when it comes to portraying her own personality and storytelling within her lyrics.
Although there have been a lot of changes within the music industry throughout the pandemic, Maisie Peters has still been steadily releasing singles. When asked about how the global situation has affected her as a songwriter, she explained that there is a part of her that is grateful for it, as it allowed her to remember how to write alone after having spent more time recently writing in person with other artists. Peters also enjoyed the opportunity to 'go back to her roots' on social media, having done several livestreams over the past few months, and mentioned how this has encouraged her (and others in her industry) to think more about actively engaging with her audience. However, it has also posed challenges and caused plans to change, as Peters mentions how lockdown prevented her from working with Norwegian singer Sigrid, although she is hopeful that a collaboration will take place in the future. Her dream girl group – featuring Peters, Sigrid and American artists Phoebe Bridgers and Jensen McRae – is also something I need in my life after this was suggested.
Outside of her music, the singer also runs her own book club, where she engages with fans by picking books and themes to discuss each week. For her, the book club is a very important space, as she spoke about how fun and healthy it was to have something to focus on that wasn't just about her as an artist, not to mention the community she has formed through it.
Overall, 'Maybe Don't' is a gentle track that perfectly sums up having contrasting feelings about a relationship, with universal lyrics that will hold relevance to many listeners, while also showcasing Peters' diversity as an artist when compared to releases from earlier this year such as 'Sad Girl Summer' and 'Smile'. If her recent songs are anything to go by, Maisie Peters is certainly an artist to look out for, and I would definitely recommend 'Maybe Don't' as a place to start listening.
'Maybe Don't' is available  now via Atlantic Records 
_________________________________________________________________    You Might Also Like: 
Tank and the Bangas Hold a Press Conference in Anticipation of their Upcoming EP