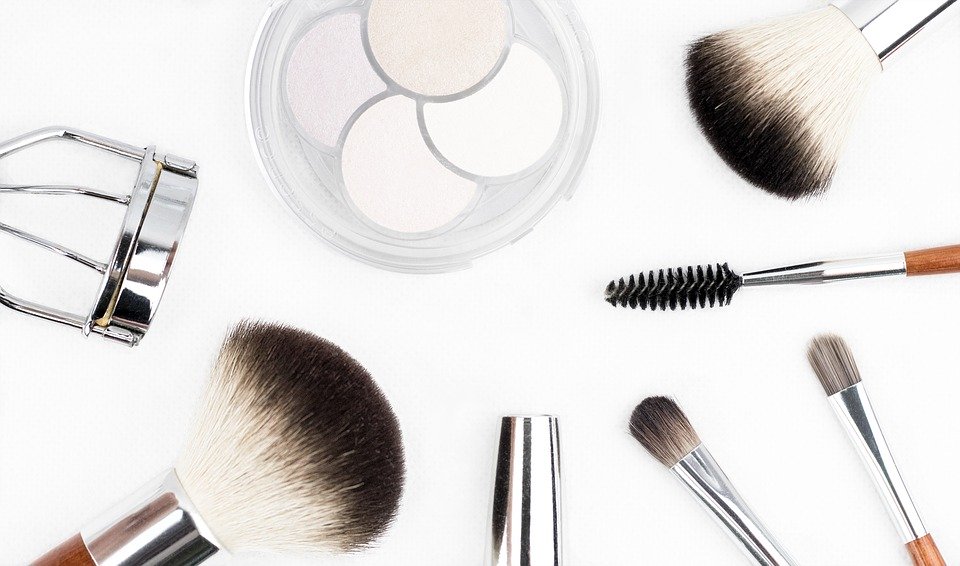 Life&Style writer Alys Lloyd provides her top drugstore alternatives to high end products
As of 2019, the beauty industry was valued at over 500 billion dollars. With more products hitting the shelves each week it's easy to become overwhelmed with the sheer amount of choice we, as consumers, have. In addition to this, prices of items are also sky-rocketing, with the cost of both high end and drugstore makeup increasing steadily over time. Within this article, I've outlined my favourite makeup products and dupes, detailing brands which offer amazing products for a student-friendly budget. Hopefully, my advice will be able to offer you some insight into 'what to buy and where to buy it' when you are next looking to make a cosmetic purchase.
The first place to start is probably with foundation. I know a lot of people will be thinking 'what about primers?' but, in all honestly, I rarely use a primer and when I do it would probably be Benefit Porefessional. This smoothing product retails for £29 and, although I do enjoy using it occasionally, I only ever notice a slight difference in the staying power of my makeup. Consequently, it seems a waste for me to repurchase but if you do have skin that is slightly oily this may be perfect for you. For foundation my personal favourite is the Loreal Paris True Match Foundation which retails for £9.99. Available in forty shades, this 'skin-care infused foundation' contains hyaluronic acid, glycerin and aloe vera. Due to the addition of such hydrating ingredients, the foundation is said to improve skin quality over time and to reveal a more radiant and healthier looking complexion. Personally, I have definitely noticed an improvement in the overall texture of my skin and the foundation has a glowing finish which I really love.
If you are interested in makeup then you have probably heard of the Collection Lasting Perfection Concealer. This product was the holy-grail of the online beauty world for many years, with the brand revealing in 2018 that ten concealers are sold every sixty seconds. The product conceals imperfections and blemishes for up to sixteen hours and can also be used as a base for eyeshadow. Costing a mere £4.19 for 6.5ml, it is definitely a product to pick up and try out. Comparatively, the Nars Cosmetics Radiant Creamy Concealer, a previous favourite of mine, costs £24 for 6ml of product. When considering the stark differences in price, it is clear which product comes out on top in terms of value for money.
For powder products I will say that I tend to lean more towards high-end brands. Personally, I find that the products tend to be smoother, easier to blend and more finely milled. However, that doesn't mean that there aren't incredibly products available in the drugstore. For example, the Max Factor Crème Puff Blush , retailing for £9.99, has similarities to the Hourglass Ambient Lighting Blush which sells for £35. Both products are multi-tonal and contain a mixture of blush and highlight tones to add extra glow to the cheeks. For bronzer, I absolutely love Benefit Hola Matte Bronzer, it's the number one selling prestige bronzer available in the UK. However, I recently hit pan on my Hola bronzer and could not bring myself to splash £27 on a new one. Instead, I purchased the Maybelline City Bronzer for £7.99 and it hasn't disappointed. Although I do prefer the Benefit bronzer, the Maybelline bronzer creates a warm, natural-looking glow and is super blendable.
For eyes I absolutely adore Morphe eyeshadow palettes. The brand create the most amazing, affordable palettes that can be used for both every day and night-time looks. For example, the Morphe 350 Nature Glow Artistry Palette retails for only £24 and contains thirty-five wearable neutrals, meaning you're only paying around seventy pence per single eyeshadow. For lashes, although I do occasionally use high-end products such as the Lancôme Hypnôse mascara , my all-time favourite mascara is the Loreal Paris False Lash Bamba Mascara in Extra Black. It adds amazing length and volume whilst also staying put all day. I will say, however, that with mascara it's definitely a case of trial and error. Whilst certain products may work perfectly for some people, others may experience problems such as smudging and drying.
Last, and by no means least, brows! For me brows are really important; they frame the face and completely change a look. I really like all of Benefit's brow products but they are quite expensive. NYX have some amazing products and they all act as incredible dupes for more high-end alternatives. For example, the NYX Professional Makeup Control Freak Eye Brow Gel in clear retails for only £6.50 and, in my opinion, is strikingly similar to Benefit's 24-hour Brow Setter Clear Brow Gel which costs £22.50. Furthermore, the NYX Professional Makeup Tinted Brow Mascara (£7.00) reminds me of Benefit's classic product Gimmie Brow (£22.50). The NYX Professional Makeup Precision Brow Pencil, which costs £9, is really nice when paired with these products to create a bolder brow.
As you can hopefully see from this article, it is easy to find cheaper alternatives to high-end cult favourite beauty products. Not only does the drugstore offer amazing dupes for more expensive products, it also sells products that are incredible in their own right. However, as aforementioned, everyone is different and, although these products may work for me, some products simply perform better on different people. The fun of beauty is that we can explore, test and try-out different brands, eventually finding products that work perfectly to enhance our own natural beauty.