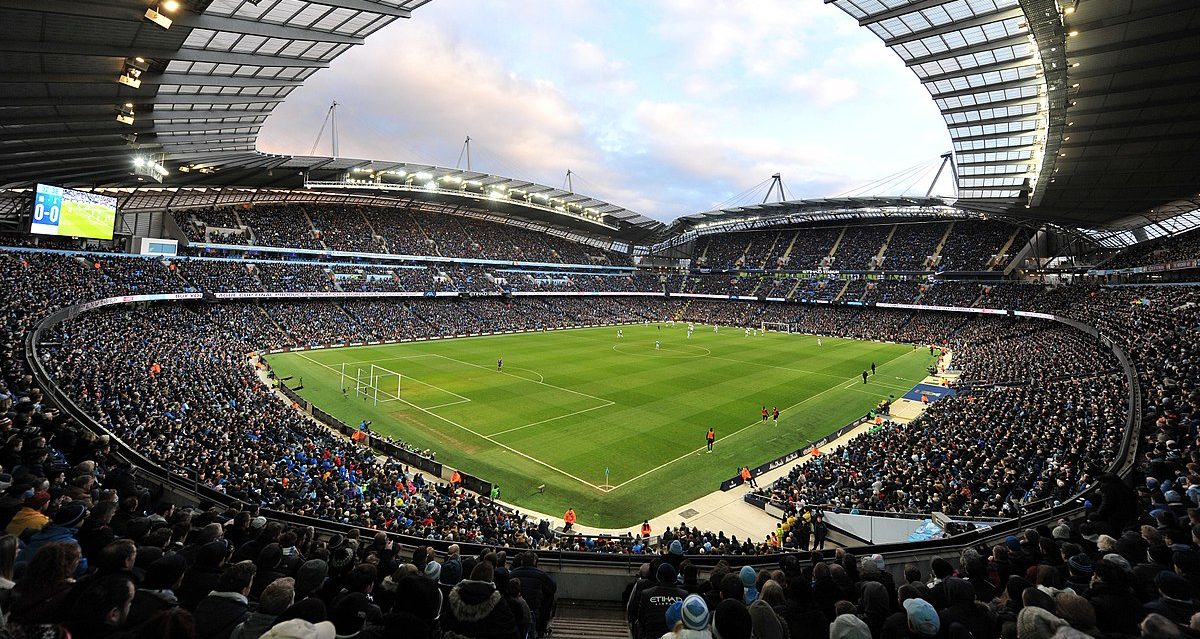 Sport Writer Will Rogers argues that Manchester City's dominance could have negative side effects on English football
With one hand on another Premier League title, a League Cup final, an FA Cup quarter final and an almost inevitable berth in the Champions League quarter finals, Manchester City could win an unprecedented quadruple. Yet, would this magnificent achievement actually be positive for English football?
Manchester City currently have a 14-point margin at the top of the table, a lead that has never been reeled in throughout the Premier League era. Whilst records are there to be broken, we can safely assume that Fernandinho will have the trophy in his hands once again. Having spent almost £2 billion since the 2008 takeover by Sheikh Mansour, City have assembled one of the most impressive squads in the league's history, guided by the incomparable Pep Guardiola. Yet, for every Sergio Aguero, there has been a Wilfried Bony; every Vincent Kompany, an Eliaquim Mangala; so, should the Financial Fair Play (FFP) rules be tighter, and will they continue to win into the future?
The Premier League is widely considered to be the best league in the world, mainly due to its competitiveness, depth, and unpredictability. However, Manchester City are heading for their third title in four years. For many, the league is not the problem, since there have been five different champions in the last nine seasons, compared to only one in Serie A and the Bundesliga, two in Ligue 1 and three in La Liga. This season, mainly as a result of the pandemic, we may have different champions across Europe, but the established sides have remained dominant, demonstrating the difficulty fighting on multiple fronts.
The main frustration amongst fans of other Premier League teams is the lack of history for Manchester City and their success only coming due to Arab money. Furthermore, many believed that 'plastic fans' switched to supporting the Citizens when the stars started to arrive, which also coincided with the move to the Etihad Stadium. Some of this frustration may be valid, although most of it comes down to jealousy. Many fans now take solace from the fact that the Champions League remains elusive to City, despite all their domestic success. In 2018/2019, Manchester City won the Premier League and Liverpool the Champions League when both teams were arguably targeting the other trophy. Would City fans swap this season's Premier League for Champions League glory? Almost certainly.
Manchester City have had a run of disappointing defeats in the Champions League knockout stages, showing that despite their spending and depth, their team are prone to failure on the big occasions. They have been knocked out by Lyon, Tottenham, and Monaco in recent seasons, meaning that the team's mentality will continue to be questioned. Nevertheless, this lack of domination can be seen as a good thing for the Premier League, with Guardiola prioritising his strongest team in Europe, potentially opening the door for complacency in the league and domestic cup competitions.
City have dominated the League Cup in recent years, winning five out of the last seven editions, mainly due to the fact that they have the strongest squad in the country. Chelsea are really the only current team to have a bench anywhere near to the level of the Sky Blues. Many believe that Manchester City could put out two teams that could qualify for the Champions League reiterating the point that, whilst many managers play inexperienced youngsters in the League Cup, Guardiola can select Champions League level talent. In January 2020, in a league match against Aston Villa, Manchester City's bench valued £368.5 million – this was more than the value of half of the Premier League squads. The question remains, is this a problem?
The FA and UEFA maintain some financial fair play rules, yet the league does not have a salary cap, like many sports in America. Manchester City are not the only European team to emerge in the last few years due to significant investment, leading to a debate over why should clubs not buy players if they can afford them. Guardiola has claimed that they have been priced out of transfers for players like Harry Maguire in recent years. Instead, they bought Nathan Ake and Ruben Dias. Whilst Dias seems to be a hit, many feel that Ake will be added to the long list of unsuccessful signings. Personally, although Manchester City will never be as big a club as Manchester United or Liverpool, they can utilise their wealth and have a successful future. Additionally, they are not the only club spending ridiculous amounts of money. Barcelona, PSG, Liverpool, Chelsea and Manchester United (to name a few) have inflated the market to such a level that a club like Manchester City, that does not attract players for their history and fanbase, needs to spend big.
Overall, Manchester City's depth will undoubtedly lead to repeated success in the future and they may continue to dominate the domestic cup competitions. However, the league will not be as straightforward. Who knows how many points they will win the league by this year? With no team ever winning the league by more than ten points in consecutive seasons, history suggests that there may be another title race next season. Moreover, we can expect Chelsea and Liverpool to rebound next year and challenge for the league once again, whilst Manchester United have the financial power to succeed. As we have seen in Europe with Manchester City and PSG, wealth cannot necessarily buy Champions League success, especially with the strength of the historic football powerhouses.
So, is Manchester City's domination a problem? At the moment, no. Yet, with continued success on the domestic front and victories in Europe, they could transform into a European dynasty.  Man City could be a team that turns the Premier League into the procession that other leagues have already turned into. At this point, we may see the FA intervene and challenge their financial superiority in order to maintain the competitiveness of the greatest league in the world.
---
Like this? Check out more from Redbrick Sport:
Active Alvarez Impresses and Faces Billy Joe Saunders Next
Gibraltar Ready to Continue Remarkable Sporting History
The Away Goal Rule Needs Fixing, and Extra-Time Needs Tweaking