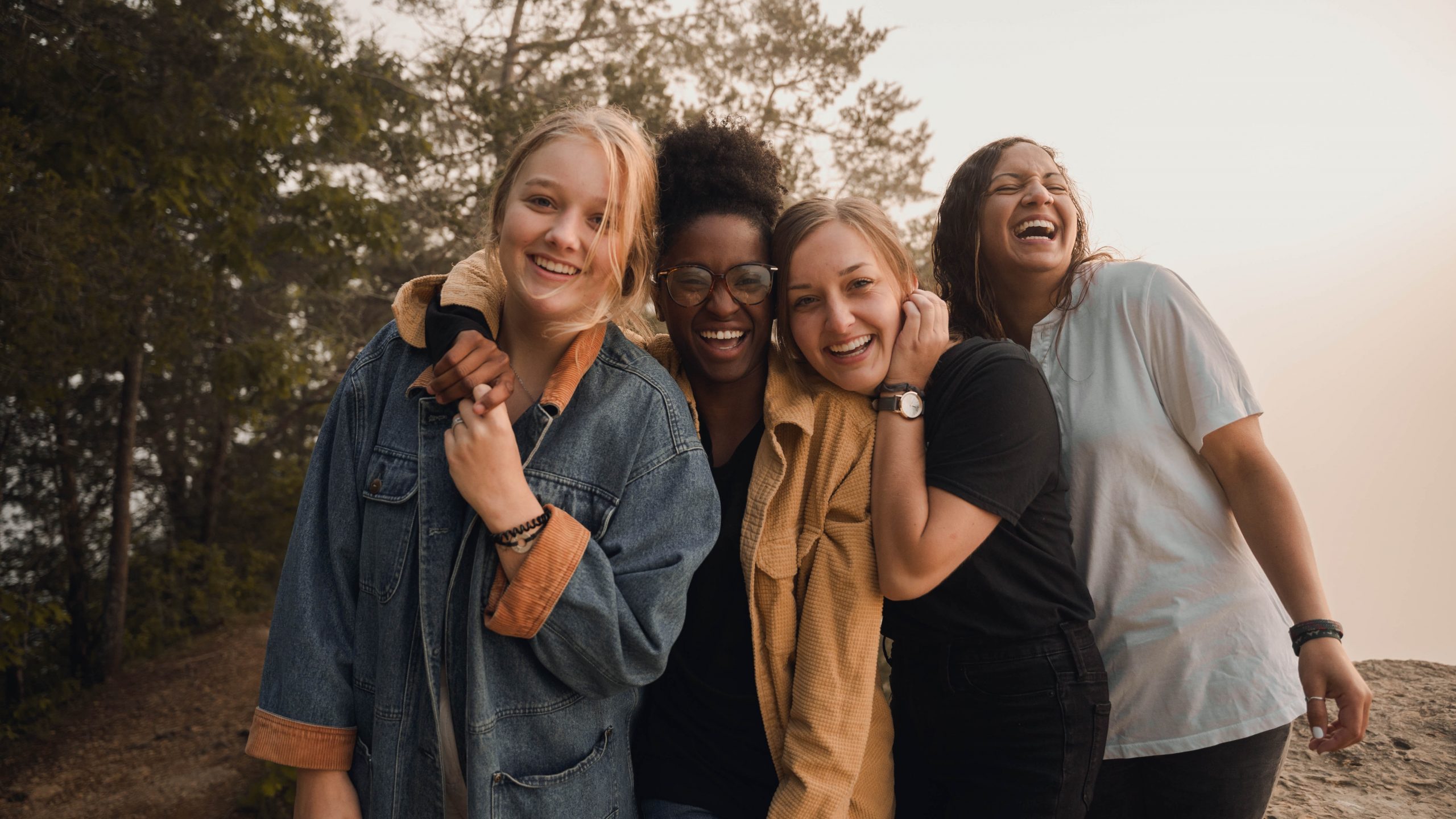 Life&Style writer Sharla Peters reflects on her experience with friendships from secondary school up until her Masters degree
My three-year degree with an additional year abroad has transformed into a five year attempt to delay the inevitable. Although I will miss seeing the people I have become acquainted with over the past four years, this is a difficult step many will face after their final Fab and Fresh night. Despite my fears, leaving university has felt like a breath of fresh air. Making friends was difficult because of my general personality and chronic illness, peaking during my teenage years. I was always lonely as a person, but not necessarily isolated. I avoided discussions of personal sentiments like the plague, and refused to be around people if I was not in the mood. When I first moved into Tennis Courts in 2018, I was determined to leave my old life behind me and find new experiences. I joined a lot of societies and met many people. 
I was not exactly an introvert before university, but I was quite hyper-independent and although I always attracted people, I never really made proper friends in my first twenty years of life. I had family friends and people from college who I went drinking with but that was about it. I thought my sharp tongue and bluntness would deter a lot of people but that seemed to not be the case once I left home. When people wanted to connect with me, I really had no idea what I was supposed to do. I always wanted to go out more but did not have the right friends before university. Now, I was constantly out because it was always someone's Halloween party, birthday, graduation, celebration, or barbeque. It was a welcome shock to the system.
All the people I met quickly became synonymous with my university experience. I had a calendar of events permanently etched into my mind alongside my assignment deadlines and seminars. My independent spirit still persists, however, my life quickly became attached to all of the friends I had managed to make. If not for COVID giving me a taste of isolation, I would not be able to imagine life without the groups of people I now adore thanks to university.
I have fond memories of people in my first year who have either dropped out or stopped contacting everyone once the pandemic hit. Despite this, not all friendships ran smoothly. A few messy fallouts ruined what once appeared to be solid friendship groups and being together again seems impossible. I managed to avoid falling out with many people at university – however the ones I refused to keep in contact with were still once people whose company I enjoyed. I never knew how to deal with fallouts as I was so unaffected by most things, however, the reality of falling out with a close friend was something I became acquainted with at university.
No relationship lasts forever, and the things people argued over baffled me. For example, when one person in the friendship group drifts away to another group and everyone eventually stops mentioning them. Or when someone says something that upsets. Friendship dynamics are strange. I've never had one specific group of friends, so every action did not offend me as much as it would've if I was in close proximity with the same people all the time. As long as there's no malice, I can continue being cool with anyone. I realised that everyone's communication styles and definition of friendship are different. I always say, if I enjoy your company then we are cool. If I do not, then you will not see me. I think it is only when someone close to me wishes harm upon me that things go sour quickly. 
I recently picked up Lydia Denworth's 'Friendship: The Evolution, Biology, and Extraordinary Power of Life's Fundamental Bond', a book that was jokingly recommended to me by the Socionics community (introverted ethics point of least resistance problems). It discusses our biological needs for connection and how that differs throughout time and compared to other species like apes. I could go on a tangent about the psychology of friendship; however, I am going to go back to what this article was initially about: moving on from friendships.
I thought that having an open discussion, getting to the bottom of the problem. An apology and attempt to move on was all it took, since I was the one who was upset. Simple and done. However, that didn't seem to be the case. As I am writing this, someone I was once close to at university posted a selfie – which was rare for them. Normally, I would tease them about finally showing their face. Instead, I am wondering whether I should remove them from my socials completely. It may not have been direct but avoiding me out of guilt hurts more than just having it out with me. I am not opposed to a fight, that is why I joined Muay Thai. I have plenty of friends who are willing to have those difficult conversations with me and I realised that those are the friendships I should cherish.
Moving on from the relationships formed at university will certainly be difficult. I welcome a calmer schedule as my hairs start to grey and my back pain gets worse, but I reminisce about the days when I was in halls. Never again will I be in the queue for Sport's Night with my favourite people knowing that the night would be bottom tier otherwise. We live in an era of social media, so staying in contact with people post-university is much easier now. It is sad that people feel less compelled to directly check in with each other should they see an update on their story showing that they are chilling in Portugal with a cup of coffee.
However, moving on from friendships due to distance does not have to be as cut-throat as it was in the 90s. We don't have to wait for our dial up internet to send our mates a DM. I guess I could go back to being a sociable loner but, as cheesy as it sounds, I don't think I will ever be as lonely as I was prior to university again.
---
Check out more Life&Style articles here:
Heartbreak on Reality TV as Entertainment
Spotlight On: Let's Talk About Yes
Dealing With Psychosis: My Experience