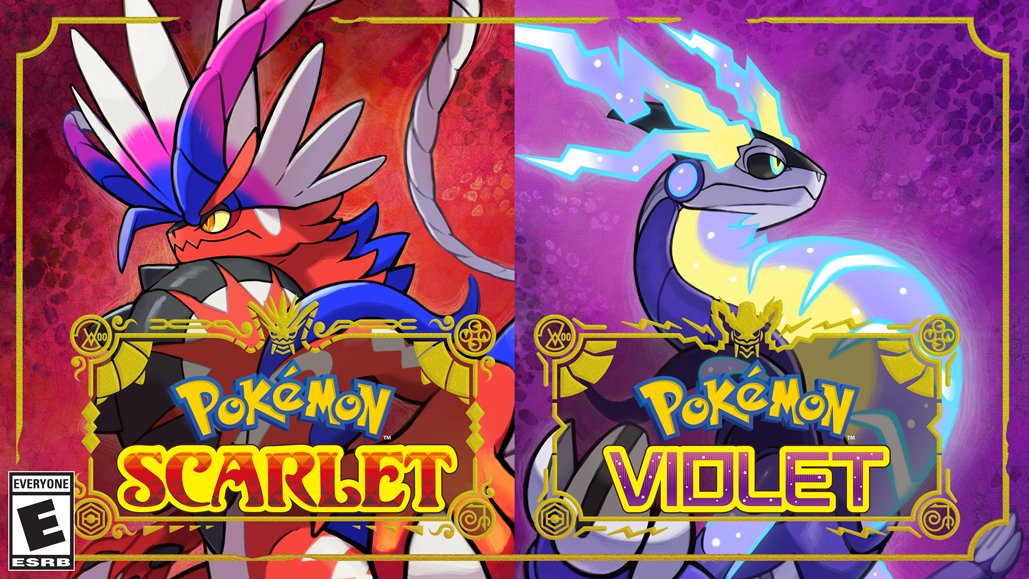 Gaming Editor Louis Wright reports on The Pokémon Company releasing a new trailer for Pokémon Scarlet and Violet, featuring two new Pokémon
The Pokémon Company has released a new trailer for the upcoming games Pokémon Scarlet and Pokémon Violet.
The trailer showcases many things previously announced for the game. These include many of the new Generation 9 Pokémon like the 3 starters the player can choose from, the three differing story lines that you can journey through, and picnics that you can partake in with your Pokémon as to gain additional effects in the game.
---
---
Heavy focus was also given to the main battle mechanic of this generation of Pokémon, the 'Terestal Phenomenon' which allows one of the player Pokémon to change their typing to their 'Terra Type' for the remainder of the battle. This comes with the announcement that following the game's release, an in-game event will be held where players can battle and catch a special Charizard in raids that can Terastallize to a Dragon-Type.
The only new information that was given in the trailer is a brief look at two mysterious Pokemon that are referred to as 'Great Tusk' and 'Iron Treads'. Great Tusk is a "savage monster" that attacks using its "large body and tusk", whereas Iron Treads is a monster that "curls its body and rolls to attack". Great Tusk is documented in the newly announced 'Scarlet Book' and will be exclusive to Pokémon Scarlet. Iron Treads is documented in the 'Violet Book' and will be exclusive to Pokémon Violet.
---
---
Both of the new creatures bear a striking resemblance to the Generation 2 Ground-Type Pokémon Donphan in not only appearance but also characteristics, as Donphan has been known to both attack using its tusks and curl up and roll to attack. Nothing has officially been said about the relation of these two new Pokémon and Donphan, leaving speculation to whether they are new regional forms (like Paldean Wooper), a form of divergent evolution (like the previously announced Wiglett), or something entirely different.
---
---
This trailer follows many recent leaks of the games in the past week, as people who have received copies of the game early have released unsanctioned images of unrevealed content online. These leaks have included a variety of content so far, including evolutions to previously announced Pokémon like the Fire-Type starter Fuecoco as well as the opening cutscene to Pokémon Scarlet. More leaks are expected to appear online until the game's release.
Pokémon Scarlet and Pokémon Violet release on the Nintendo Switch on November 18th
---
Watch the new Pokémon Scarlet and Pokémon Violet trailer here:
---
Read More Gaming Articles Here:
Gimmighoul: A Newly Announced Pokémon