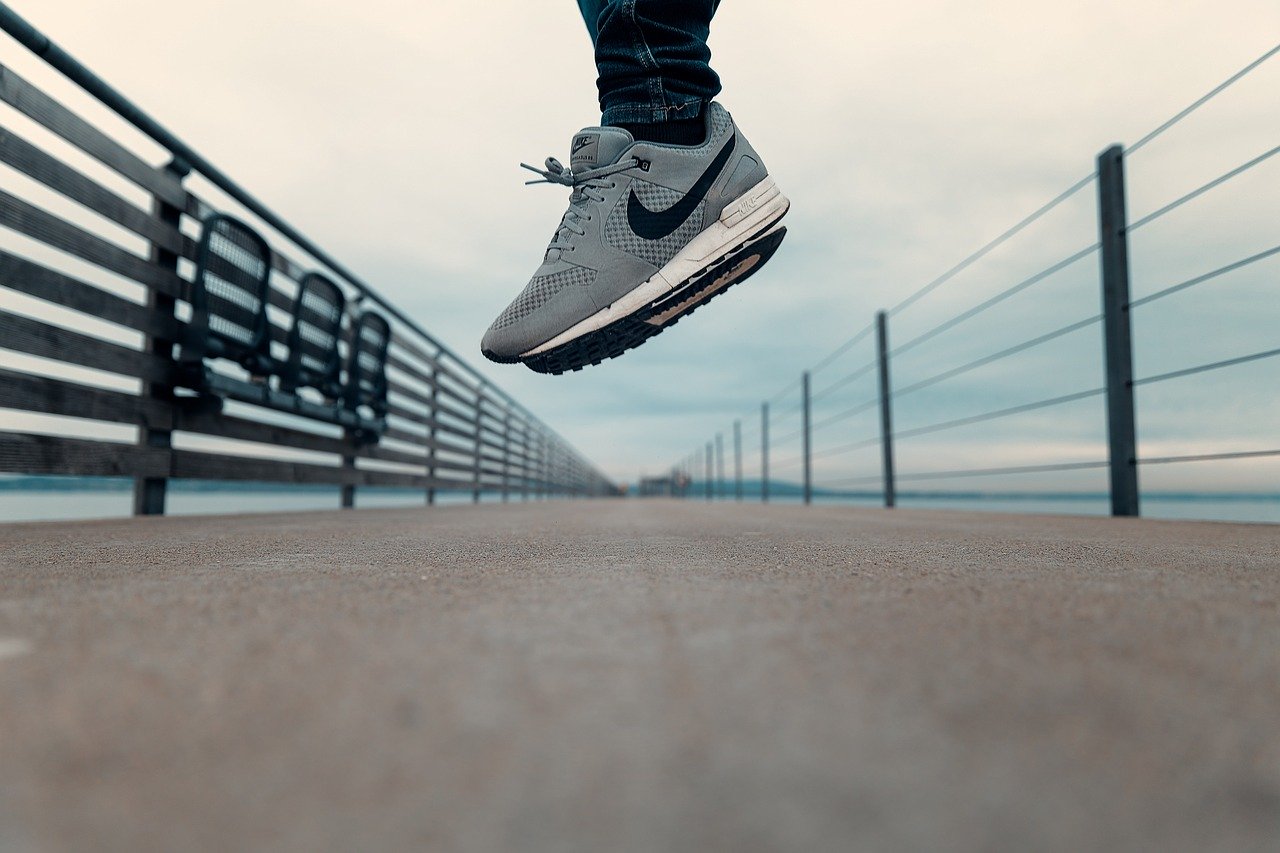 Life&Style Writer Romana Essop praises the brand's efforts in creating sustainable products
New York Fashion Week took place earlier this month, and sportswear giant, Nike, was one of many brands to use the highly anticipated event to showcase their newest products and future endeavours. Nike's runway show caused a stir even amongst the other top designer names in attendance because of their focus on displaying a step towards sustainability in their new lines.
The show kickstarted conversations about the upcoming 2020 Olympics in Tokyo, as Nike chose to use a diverse range of athletes as models for their latest products including British sprinter, Dina Asher-Smith. The garments displayed included, most notably, Olympic uniforms made from 100% recycled materials, as well as skateboarding kits which make use of recycled fabrics also. Given the indisputable and inevitable hype surrounding this quadrennial international sporting event, it is clear that Nike are keen to present sustainability as one of their core values.
This is further evidenced by the new design movement Nike has launched. The 'Space Hippy' movement has so far created shoes using fully recycled uppers and soles made from plastic scraps which are left undyed to reduce materials even further.
These innovative and increasingly necessary efforts come under new leadership from John Donahoe, who became CEO of the company earlier this year after long-standing CEO Mark Parker stepped down. Donahoe has voiced a clear understanding of the pressing threat of climate change and the consequential change to the shopping habits and conscious of shoppers and athletes. Speaking to CNBC, Donahoe recognised that 'the consumer increasingly cares about sustainability,' and this is being catered for with Nike's new era of apparel.
The movement also follows the brand's promise to reach zero carbon and zero waste well within the next decade. The 'Move to Zero' initiative was launched last year and aims to 'protect the future of sport' by helping to protect the planet through the use of renewable energy during manufacturing, and the increased use of sustainable materials.
Despite this range of new technologies and efforts, it appears that Nike is still somewhat missing the mark for sustainable and ethical production. The 2019 Fashion Transparency Index assessed the policies, commitments and delivery of 200 top fashion brands' ethics and sustainability and scored Nike at only 57% overall. Nike's key competitor, Adidas, has by contrast been ranked as the number 1 brand in the Index, reaching a score of 64% this year.
However, it is worth noting that, whilst 57% does not sound particularly impressive out of context, Nike was within the top 15 of the 200 brands which were assessed, showing that whilst improvements could be made, they are still performing well against other fashion retailers. The Index also revealed that Nike were one of the highest improving brands from last year's assessment, proving that their recent efforts have made noticeable positive impacts.
Nike has previously been the target of heavy criticism for unethical manufacturing and poor sustainability efforts, having been associated with poor working conditions in factories producing excessive waste and using lots of unrenewable energy and resources. However, the brand has since somewhat improved labour conditions and taken huge strides towards sustainable production – something which their latest products prove is an ongoing movement.
Whilst Nike is still far from being defined as a completely sustainable brand, it has certainly done well to move towards this label. With their customer's becoming increasingly conscious of the environmental impacts of the products they buy, Nike has clearly accepted the changes they must make to continue to lead the sports fashion industry and maintain their overwhelming popularity with the public. They may have room for improvement, but their latest endeavours are still to be credited.