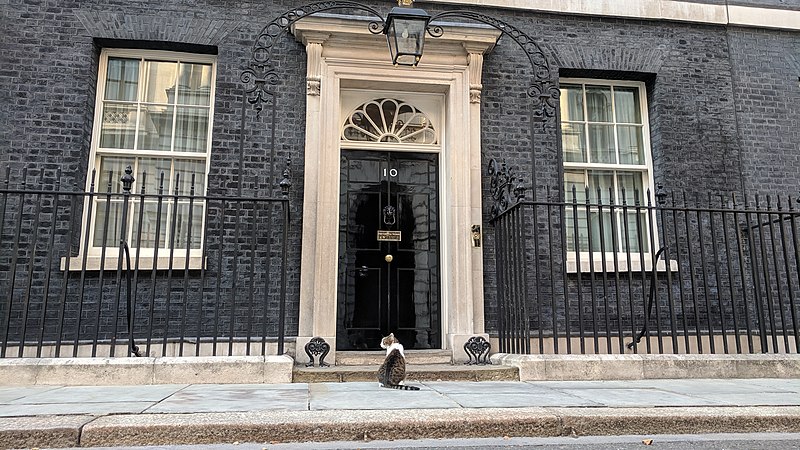 Comment Writer Emily Gulbis criticises the hiring of eugenicist Andrew Sabisky but argues it is not without precedent
Boris Johnson's government faced further criticism last week following controversial comments made by Andrew Sabisky, one of its previously unremarkable aides. 
Sabisky worked as a 'super forecaster', chosen by Johnson's chief of staff Dominic Cummings who, in his own words, wanted to hire 'misfits and weirdos' for roles in Johnson's government. Super-forecasting has recently developed as a different way to determine the probability of an event occurring. Rather than asking experts in the field to predict the likelihood of a certain outcome, super-forecasting instead uses a selection of ordinary people that have previously made successful forecasts to make these predictions. 
Investing in accurate forecasting is particularly useful for governments as a means of being able to prepare for the future with awareness and anticipation of possible problems, whether it is the stability of the pound or the likelihood of threat to international relations. However, the hiring of Sabisky proved detrimental to the image of the government after a series of controversial comments posted on Dominic Cummings' website by the super-forecaster appeared in the media. 
In these posts, Sabisky revealed his belief in eugenics, the 'scientific' movement that aims to 'improve' the population by only allowing preferable genes to be passed on to future generations. Sabisky's comments included his desire for: compulsory contraception for the 'underclass' and his agreement with the shockingly racist belief that black people have a lower intelligence than white people. 
This is not the first time that the highly unethical and racist beliefs belonging to the philosophy of eugenics have been brought to public attention. Eugenics has previously received wide-spread criticism after it was revealed that senior lecturer James Thompson of University College London had organised a private conference on eugenics and intelligence for a select group of students. The conference included speakers who had links both with white supremacy such as Richard Lynn, who had previously demanded a removal of the 'populations of incompetent cultures.' The exposure of this conference held at UCL sparked a series of protests and campaigns led predominantly by black and Muslim students with the ambition to 'decolonise UCL' and condemn the endorsement of eugenics.
Therefore, it is extremely concerning that a government worker has given his support for this racially intolerant philosophy. When asked for his response, following the revelation of these comments, Sabisky spoke out in criticism of the media, claiming he had been the victim of 'selective quoting' giving rise to a  'hysteria' that forced him to give up his position within the government.  However, his writings on eugenics have received heavy criticism from leading conservatives, with MP Kwasi Kwarteng saying on BBC Radio 5 Live, 'we should prevent racists coming into No 10 or wherever he was working. I think that we do need to look at these processes.' 
This scandal is far from what Boris Johnson needs and Sabisky's departure from the government only goes to remind the nation of the importance of standing up against the intolerance that is still present in society.