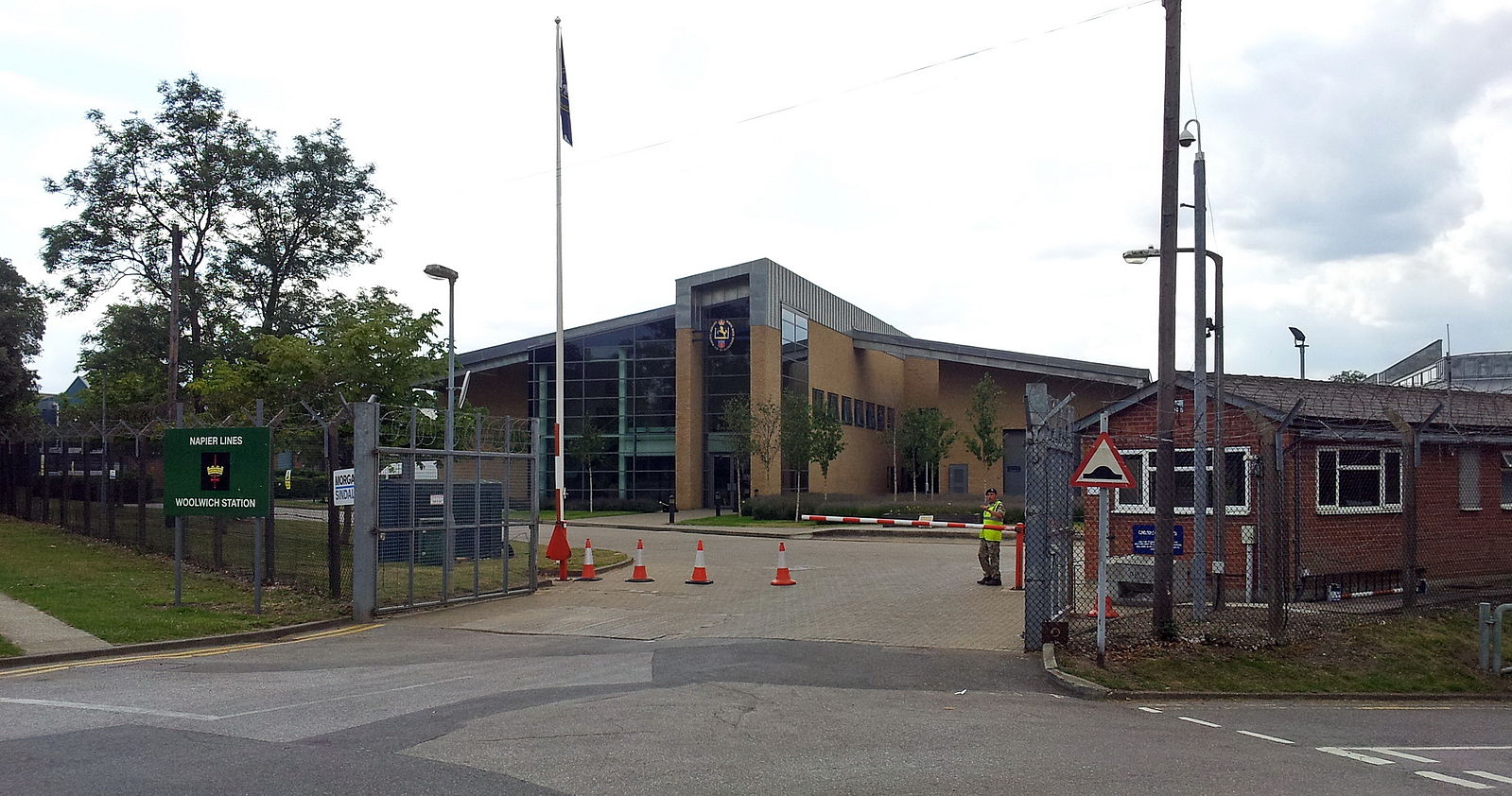 Comment Writer Tom Cohen explores the consequences of government outsourcing of asylum accommodation, arguing that the inhumane conditions of temporary accommodation work to bolster the government's Hostile Environment policy
Content Warning: This article mentions genocide, self-harm, sexual assault.
During the Second Anglo-Boer War, the British Army set up refugee camps in South Africa to house migrant and civilian families. As more and more people became housed in these camps, the living conditions of those within them worsened. The refugees and migrants, mostly women and children, were overcrowded and neglected, lacking resources and experiencing poor sanitation. This was a breeding ground for disease and over 26,000 people died. 
Nine years after the Boer war began, Napier Barracks was permanently established to house soldiers in the British Army. Today, the Home Office uses the barracks as temporary accommodation for asylum seekers, similarly to the camps in South Africa. Now, a report has emerged that the barracks did not 'meet acceptable standards for accommodation' upon surveyal, and that they 'were never intended for long-term use.' Indeed, according to one asylum seeker housed at Napier, it felt 'worse than prison.' The Tories' seeming agenda of kowtowing to the country's Brexit-era xenophobia and anti-immigrant sentiment is once again proving to cause suffering to vulnerable human beings. This, in tandem with the continued outsourcing of public services to private business, allows them to deflect responsibility for the inhumane 'hostile environments' they design, while private companies profiteer.
Those with more faith in the government than I, might maintain that the scandals that have come out of immigration detention centres in the UK have been due to negligence or poor maintenance and planning. They might also point to the private firms that operate these centres when looking for where responsibility lies. I believe however, that the direct harm to asylum seekers is utterly deliberate and can be traced back to the 2010 coalition government.
In the wake of their minority government, the Conservatives appeared desperate to appeal to the anti-immigration sentiment stirring in Britain. In the hopes of reducing immigration to the UK, a series of policies in 2012 aimed to make life in Britain incredibly difficult for people without leave to remain. The then Home Secretary Theresa May's own words suggested that the goal was to create a 'really hostile environment.' It seems that May's policies worked in two regards. First, over the years of implementation of these policies, material conditions for immigrants, including asylum seekers, vastly decreased. Second, May managed to foster a hostile environment very successfully by playing into anti-immigration rhetoric and thus drumming up xenophobia and racism towards immigrants and refugees.
The report that found Napier to be unacceptable is just the latest in a series of disgraces to be exposed from immigration detention centres in the UK. Perhaps the most infamous of such centres is Yarl's Wood, which houses a majority female asylum seeking population. Yarl's Wood has come under fire on multiple occasions including allegations of sexual assault by staff towards detainees, exploitation for cheap labour, and a Channel 4 investigation that reported high rates of self-harm within the facility. This is all a logical consequence of the vicious Tory immigration policy; the government's hostile environment program necessarily starts with xenophobia and ends with abuse.
However, I must endure to make clear that this does not mean that the companies that manage these sites should be off the hook. Corporations like Clearsprings Ready who manage Napier, Serco that controls Yarl's Wood, and G4S that enforces Tinsley House, are the operators that turn the government's hostile environment into profit. These, and similar companies, compete for lucrative government contracts to provide migrant detention, Clearsprings cashing in nearly £69 million in 2019. Private outsourcing of public services has been proven to be a failure time and time again because unlike collective or state control, businesses are only driven by the incentive to profit. We saw in January the lengths Chartwells went to squeeze extra revenue out of its free school meals contract that left parents with meagre packages to feed their kids. We have to leave behind any mindset that a corporation would care at all about a public good, and not let the government use outsourcing to deflect responsibility for their damaging policy.
Now is a more vulnerable time than any for migrants. The COVID-19 pandemic has made immigration detention centres uniquely dangerous in that they often detain people in concentrated spaces and large numbers. This combined with 'unacceptable' living standards and a legacy of negligence from staff makes these places all the more susceptible to the spread of the virus. It was unacceptable before and it is dangerous now to allow these camps to lock up vulnerable, innocent, defenceless people. But while public xenophobia remains an invaluable tool for the Tories, and while nowhere is free from the pervasive power of the profit motive, there is little hope for justice. Some may argue that the Boer refugee camps did not constitute intentional genocide, but were just a product of an incredible lack of foresight and bad planning. Either way, after 100 years, you would think we had learned from our mistakes.
If you are interested in supporting asylum seekers in the local area, have you considered joining Student Action for Refugees Birmingham? We are a student group focused on welcoming asylum seekers to the UK through our volunteering projects and campaigns. Committee applications open for next year on 17th March, follow us on Facebook/Instagram to find out more.
---
More from Comment:
Rebuilding the 'Red Wall': Can Labour Still Represent the Working-Class?
Queen's Consent: The Constitutional Monarchy is at Odds with Democracy
Cuts to Futures: The Cost of Classism in Higher Education