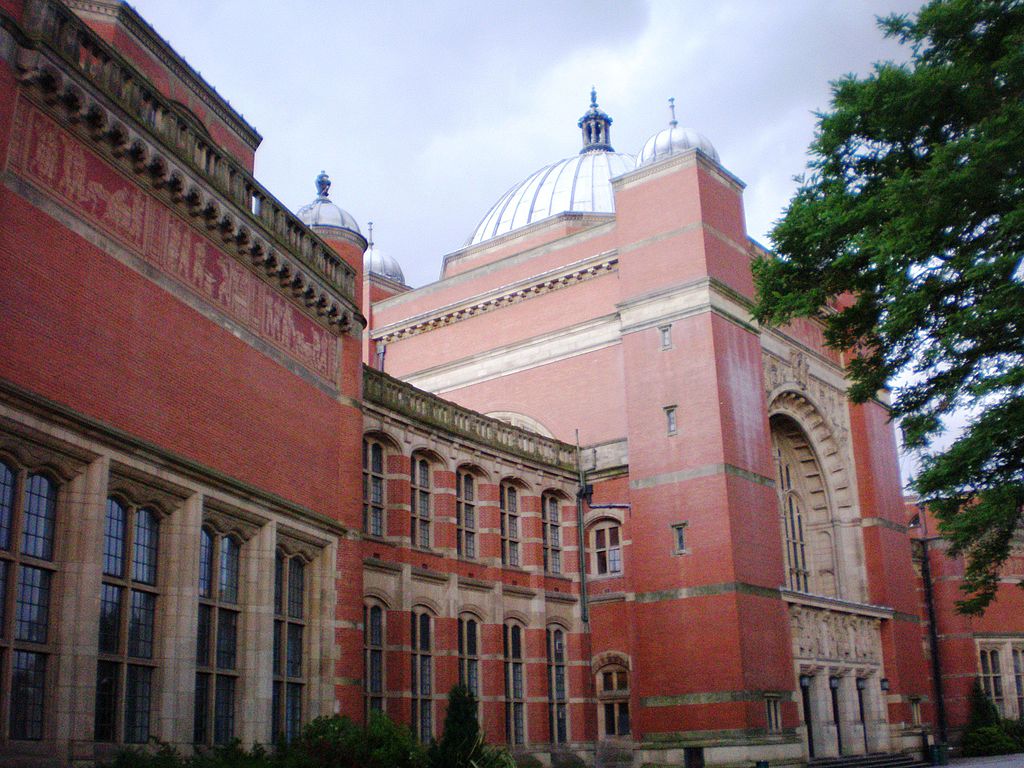 Following the government's proposal to deny student loans to those with low attainment, Comment Editor Chelsie Henshaw criticises these plans as deeply classist and mired in a misunderstanding of low-income student's hardships
Throughout my time at university I have become accustomed to hearing 'why do you get a higher loan than me' and 'that's not fair,' phrases that are not only insensitive but also extremely ignorant. Coming from a working-class background with a low household income, my childhood often consisted of worrying about how my mom and my stepdad were paying the mortgage and hearing the phrase 'we can't afford that.'
Straightaway I can see people reading this and saying well why don't your family work harder? Let me tell you right now, I have never met anyone who works as hard as my step-dad does, working 14-hour days and multiple night shifts a week. Yes, my mum works too and has young children to look after. I worked hard to get into the University of Birmingham despite the obstacles thrown my way and never would have been able to attend the university, even in my wildest dreams, without my student loan. However, according to recently leaked news, the government now wants to deny student loans to those achieving below DDD at A-Level. So, while middle-class and upper-class students can still attend university, working-class students are relegated to the vicious circle of never-ending poverty? People often question the fairness of the loan system but denying loans to those who need it the most is what does not seem fair to me.
Classism in the education system is constantly fighting to keep working-class students from succeeding in a society that is already rigged against them. According to the BBC, more than half of English universities have less than 5% of poor white students in their intakes, with universities such as the University of Cambridge and many London universities only having 2%; for all English universities to achieve a target of 5% poor white students, 10,000 more of said students would have to attend university. Some may argue that statistics are not nuanced enough, many of these 10,000 may have simply decided that they did not wish to attend university. However, I would say in more cases than not, lower rates of poor students at university can be accredited to the discrimination these students face and the fear that crippling debt induces. Prejudice and discrimination at university, particularly the elitist Russell Group universities, present themselves in not just overt ways, but also subtle ones too. I spoke to the one other person I know at UoB who has truly felt the effects of classism and how it has affected them.
Bethany* stated that they have repeatedly been branded a 'chav' and a 'peasant' by other students, ones they previously considered friends, due to their socio-economic background. These insults are often viewed as humourous and harmful but, in reality, are indicative of the large disparity between classes in the UK. These every day, often subtle, instances continue to institutionalise class discrimination. These insults also fuel the imposter syndrome that many working-class students fall prey to. Bethany discusses how imposter syndrome 'tells you to work twice as hard as your peers to get half as far, as you don't have years of private education and cultural enrichment behind you'; you cannot imagine the disadvantage the lack of private education or a good state education can put you at. A syndrome that could even prevent working-class students from attending university; until I expressed my desire to attend university, my mum thought it was only a place for the rich, something unattainable due to our financial difficulties. Do you know how hard it is to battle with this internalised classism that troubles our daily lives?
The student loans system is vital to working-class students, most of whom university would simply be a pipe dream without this support, myself included. Before coming to the university, I thought I would have to simply give up on my goals as my student finance was repeatedly coming back as the minimum loan, despite me being entitled to the full amount (which I did eventually receive, but only two weeks before university began and after continually hassling SFE). Also, just because some are credited with the maximum student loan, does not mean their financial worries simply go away. Growing up in a poor household instills great anxiety surrounding the subject of money, when you watch your parents struggle to pay back overdrafts, you learn to be terrified of going anywhere near that withdrawn sign. Bethany claims that throughout their degree they have had to 'keep a close eye on their finances' and work long hours to support themselves, a situation which is not unknown to many students from low-economic backgrounds.
Matt Kerr, a student at Nottingham Trent University, told me that since they come 'from a family that is on benefits if [they] did not pass [their] A-Levels, [they] would have been unable to join their university course.' Those from disadvantaged backgrounds should not be penalised for the opportunities and support they lack, and yet, they often are. 
Students with limited resources are often dealt with in a laissez-faire attitude. Whilst I wish the previous statement was untrue, from personal experience I know it is not. Classmates went on trips that my family could not afford, money was scraped together to buy revision guides and my Sixth Form choices were limited to the schools in my area due to the bus fares being too expensive. In more recent events, my brother (who is currently in his final year of GCSEs) was told to print the play Macbeth (prior to the third lockdown) and upon him telling his teacher that we do not have printing facilities at home, and that he could not print it off in school due to the library closure following coronavirus regulations, the teacher replied with 'that's not my problem.' Whilst it is worth mentioning that the teacher did eventually print off the play for my brother, it was not until a week later, therefore putting him at a disadvantage to his classmates who had access to the play a full week before. These almost daily occurrences may seem insignificant when taken in isolation, but when grouped together, it is undeniable that class-based discrimination is still ever-present in our education system.
The potential new rules to be introduced by the government would only further the already worrying lack of representation of working-class students in arts subjects; working-class people make up only 12.6% of the publishing industry, a considerably low proportion. Bethany believes that the proposed cut to student loans will 'erase working-class people from the arts and academia.' The government should be working to support the very students they could harm with the proposed changes. Incentives and extra support should be put into place to encourage students from poor families to take the expensive art degrees that many inevitably avoid due to financial circumstances.
Can we also briefly discuss the stigma attached to being a working-class student? How everyone seems to own a MacBook at university, jets off at least once a year abroad on family holidays and never worries about money? I am sure I speak for other working-class students when I mention the shame that we are often made to feel for being 'poor,' we are viewed as abnormal for not fitting into society's expensive norms. A good example of this is the age-old debate between Android and Apple, Android typically the cheaper alternative I would imagine many working-class students are likely to own, yet is also the one that is branded inferior.
Those lucky enough to be middle-class and upper-class students must ally themselves with working-class students and not continue to allow their privileges to beat the rest of us down. The Tory government needs to take the needs of working-class families into account, with the free student meals debacle, and the potential for student loans to now be denied to struggling students, being just two examples of the government's ignorant approach to finance. Working-class students, this is a reminder that you do deserve to do well, despite your circumstances, and you can achieve whatever you want, despite the classist remarks thrown along the way.
---
For more from Comment:
Student Conversations: Inside the GameStop Stock Story