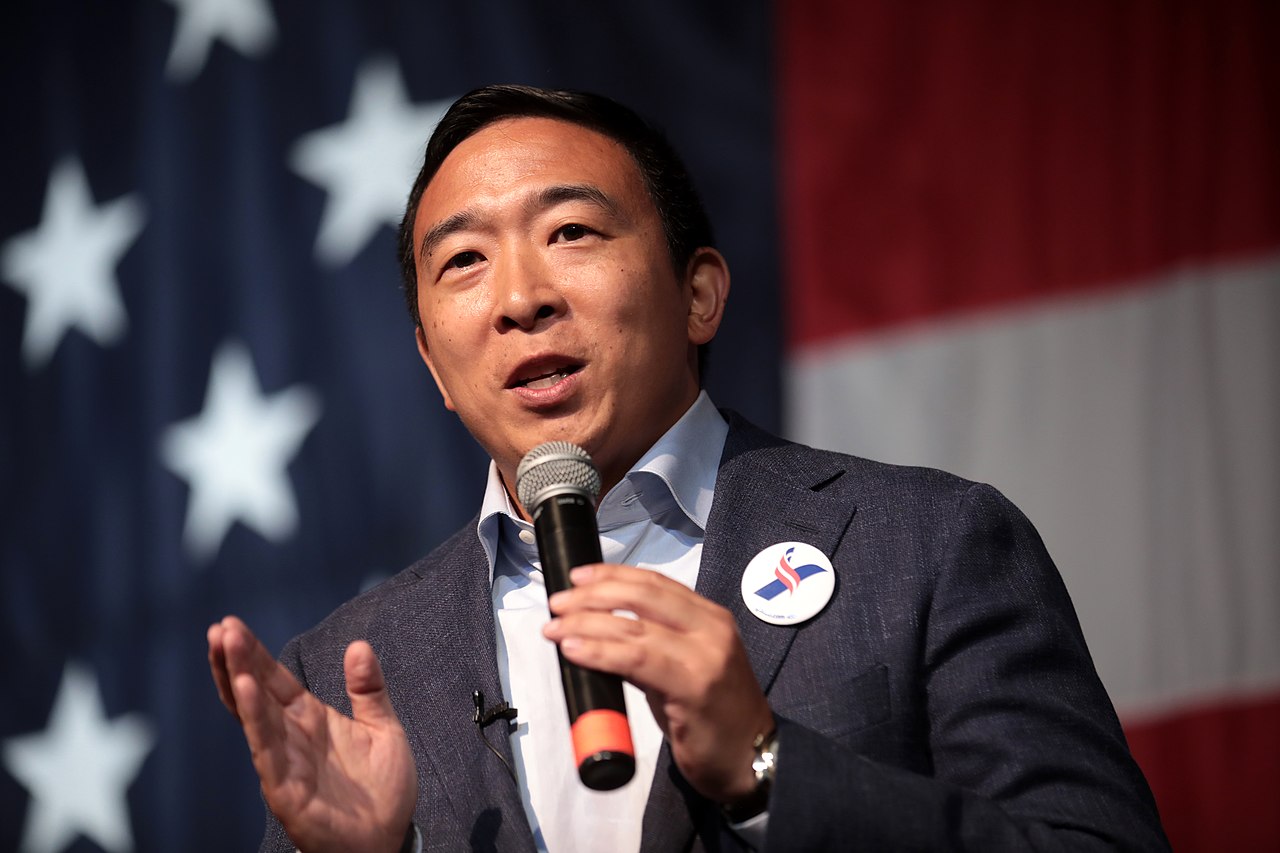 Comment Writer Kit Parsons discusses the positives Andrew Yang would bring if elected as Mayor to New York City, arguing that he has been unfairly vilified in the media
The race to be the next Mayor of New York City is already crowded. There are many experienced candidates who could probably do a good job, at least, in my opinion, in comparison to Bill de Blasio. However, on January 13th a new challenger threw his hat into the ring, former Presidential candidate Andrew Yang.
One of Yang's signature policies for his mayoral run is that he wants to make 'New York City the  Covid comeback city.' He wants to create a vaccination passport on phones which would help New York to open its bars, restaurants, and theatres, businesses that are vital for the New York City economy. He also wants to implement a version of Universal Basic Income (which you may remember from his Presidential campaign) that would result in half a million struggling New Yorkers receiving between $2,000 and $5,000. Yang also wants to build 'a reliable and comprehensive transit network' for the city and stated in his campaign launch video that he wants to create 'a People's Bank so it stops being so expensive to be poor.' As with most candidates running for local office, there are a plethora of different policies he wants to introduce, but these are some of the main ones. Essentially, Yang wants to help those struggling and facilitate New York's comeback from the COVID-19 crisis.
Yang already has a number of impressive and potentially influential endorsements; both Martin Luther King III and representative Ritchie Torres have endorsed him, and both will be co-chairs of his campaign. Many of the other campaigns were seemingly vying for Torres' endorsement, and it certainly would have been warmly welcomed by Yang. 
So far, Yang is leading in the polls, despite the crowded field and the fact that many of the other candidates actually have experience in elected office, such as Brooklyn Borough President Eric Adams. I would imagine that Yang's lead will only grow as he gets more of an opportunity to spread his message across the city.
A challenging obstacle in Yang's path to city hall, however, is how many in the establishment media are seemingly pulling out all the stops to prevent him from winning this race. Since Yang's candidacy was announced, there have been countless hit pieces about his candidacy related to topics which I would argue are irrelevant and almost childish to an extent. For example, Yang was mocked for filming in a shop which he says is a bodega. However, he gets told that it clearly cannot be a bodega because the shop is slightly too big and there are no cats in it. He also received criticism for leaving his two-bedroom apartment in New York City and temporarily moving to his house in upstate New York when the COVID-19 crisis hit. Yang was branded as out of touch for this move; however, I struggle to see the issue with moving your family to another house in the same state to look after them. Surely it would be worse if Yang forced his family to stay in his small New York City apartment throughout the crisis to please the public, despite having a bigger property elsewhere? 
I find it sad how the establishment media is so clearly trying to subdue Yang's mayoral campaign, just like they did to his Presidential campaign. I understand that journalists have their own personal preferences, but I think the constant support for establishment candidates, and the negativity against bolder, more progressive candidates is halting meaningful progress. After all, establishment candidates have let people down, time and again.
Yang's fellow mayoral candidates have given him what some may call a 'luke-warm welcome' to the race. Eric Adams seemingly alluded to Yang being 'out-of-touch.' Scott Stringer's campaign team said 'we welcome Andrew Yang to the mayor's race – and to New York City,' a funny, yet strange, comment considering Yang moved to New York City twenty-five years ago. However, snarky comments from opponents are certainly not anything unusual, and I would say are a sign of healthy competition.
So, to summarise, I think Andrew Yang should be the next Mayor of New York City because of his bold, innovative, and progressive policies that will help New York City bounce back from the COVID-19 catastrophe, whilst also helping those who are struggling the most. Whilst he may not have the support of some in the establishment media, Yang certainly has the support of many New Yorkers and his trusty group of supporters, the Yang Gang.
________________________________________________________________________________________________________________
Like this? See below for more from Comment:
Tweets, Turmoil, and Far Too Many Tirades: What Will Trump's Legacy Be?
'From Very Difficult to Difficult': Biden's Quest 'To Heal The Soul of America' Will Take More Than Kind Words