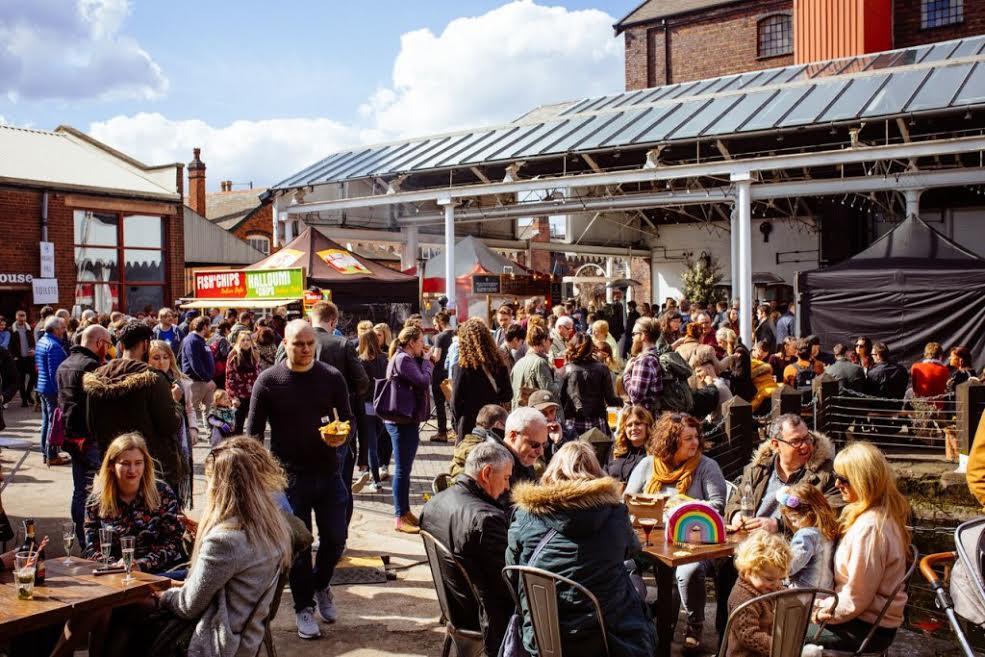 Food&Drink's Harriet Laban has all the details for Digbeth's antics this weekend at The Independent Birmingham's Festival
Living in Birmingham for any reasonable length of time unveils to most people the treasure trove of cultural gems that the city holds. One of these is the Independent Birmingham Festival, an annual event responsible for bringing together the best of Brum's independent brands- returning to Digbeth this weekend Saturday 18th to Sunday the 19th of May.  From foodie delights to delicious cocktails, in a fabulous location with live music to dance away all the treats on offer, the festival is alluring to even the most seasoned Brum explorer.
Having sold out entirely in previous years, the festival returns to Digbeth's event space The Bond, which brings with it some serious industrial vibes. Previously a Victorian warehouse, the exposed brick facades will lend an enviable edge to your Instagram snaps of the festival. The wharf-side location adds the charm of al fresco relaxation, transporting you away from exam-related anxieties. Accessibility is no issue, as The Bond is just a short walk from all of Birmingham's major stations.
This is the festival to discover gourmet sensations, with everything from street food to pop-up restaurants. The event promises to deliver classic burgers from Original Patty Men, ever-popular halloumi fries courtesy of Street Chef, and even a taste of holidays to come from El Borracho de Oro's tapas selection. Veggies and vegans, do not fear – there is plenty to satisfy you too. Ba-Ha are on hand to provide a variety of delicious alternatives, amongst many others. To ease digestion of all the delicious plates, there will be a selection of drinks, such as Clink Beer's craft ales, and for a more refined taste Jekyll and Hyde are providing their gin cocktails all weekend.
To accompany the immense selection of Birmingham's independent food and drink on offer, Hare and Hounds have put together what will surely be an iconic selection of live bands. The renowned music venue has music taste you can trust – resisting a boogie after a few bevs will be difficult.
Independent Birmingham Festival is the ultimate way to cram in any Birmingham bucket list activities, particularly before graduation or heading off on a year abroad, or as a killer revision break! It's also perfect if you've only just arrived in the city, for a tasty introduction to the city's cultural scene. Tickets are selling like hot cakes at only £8-10 (under 12s go free) so grab them while you can! The Independent Birmingham Festival will be running from 11:30am-6pm on Saturday 18th- Sunday 19th of May.
Get your tickets here.