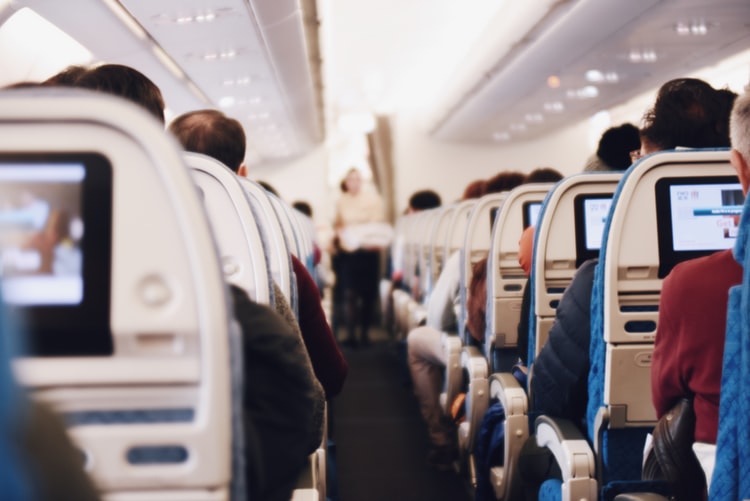 Travel Writer Memoonah discusses the new non-stop flight across the world and how it will impact the traveller's experience
Last month, Qantas completed its first commercial test flight for what would become the longest non-stop flight- a 19-hour flight between New York Sydney. They are now planning to test a 17-hour flight between London and Sydney in November. Dubbed Project Sunrise, if given the green light, Qantas hopes to launch these routes as soon as 2022. 
Currently the shortest travel time from the UK to Sydney is 22 hours with a stopover in Dubai with Emirates or 25 hours with Qantas and a stop in Singapore. With the proposed direct flight offering a 5 hour shorter journey than Emirates and no time is wasted with layovers, it's not surprising that this route looks attractive.
The New York-Sydney test was conducted with 40 crew members acting as business class passengers aboard a new Boeing 787-9 Dreamliner. The flight was carried out under strict conditions with a specifically designated food and drink, sleep, light, and physical movement schedule with the passengers being monitored by scientists and medical experts from the University of Sydney with the help of wearable technology. Meanwhile, melatonin levels of the pilots were recorded with help of Monash University researchers as melatonin is linked to the body preparing for sleep as well as monitoring alertness through EEGs. 
The conditions of the test flight do cause concern because the flight circumstances are different to those on a normal commercial flight. Firstly, the acting passengers were in business class seats. For those of us not blessed with unlimited flight budgets, business class seats are not within reach meaning we have to opt for unergonomic, cramped, small seats in economy. There were also plenty of free seats allowing people to stretch as much as they wanted in test meaning it did not reflect the conditions that the bulk of people will experience. The impact of having to sit for such a long period of time in restrictive unergonomic seats has not been examined by researchers and within the economy cabin there is less space to move so the movement schedule tested again won't reflect the conditions within economy. Also, the likelihood of paying passengers following the sleep and movement schedule and consuming all the recommended food and drink is problematic. Not everyone will eat everything when they are told or even at all nor will they be able to sleep at specific times. From personal experiences with long-haul flights, I sleep for three or four hours max and barely eat the food.
Nevertheless, the non-stop New York-Sydney flight has been hailed a "historic moment" for aviation by Qantas' chief executive Alan Joyce. But are these direct flights something we need?
With the war on climate change at full force, sustainable travel is a key in the fight. Understandably, this flight causes concern for those who want to be sustainable. Carbon offsetting is an option however a report by BBC Watchdog found that a donation is not really going to offset your flight in the way one would think because paying for the planting of trees after a flight does not mean that a few months later the carbon dioxide is absorbed. It could take the entire lifetime of a particular tree to offset your flight. The onus on the consumer to make the decision as to whether to fly or not but then this is applicable to all flights, not just these particular flights.
These flights will also be expensive, even for economy. As the only carrier offering direct flights to Australia, Qantas is free to set whatever price it feels like. Given the distance of these flights, fewer seats would be available as possibly smaller luggage allowances with perhaps fees for those wishing to bring more in order to conserve fuel. In turn these factors would drive up the price of a ticket. Even in economy these routes are a premium, a luxury even.
These routes are however great for business people and those with health issues and disabilities. In an ever busy world, people want to get from point A to point B quicker than ever and without the hassle of multiple airports and boarding so it's not surprising to see these proposals for direct, long-distance flights. 
I really do understand how and why these proposed flight routes are so attractive. It was only last year that Qantas introduced the London to Perth direct flight and I've done the journey three times. I opted for this flight after a disastrous flight with another airline because it got me to the country I needed to be in in the fastest amount of time. As someone with invisible disabilities, having a 25+ hour journey wasn't something my body could handle so this flight was a bit of a Godsend. It does what it says on the tin. Compared to airlines such as Emirates there is more space in economy (although not anywhere near enough) and for any long-haul flight even an extra centimetre makes a difference. The cabin crew have also been great and have assisted me with hand luggage, boarding and disembarking the plane.
Having said that however, the flight is not perfect. For me, Qantas food is not the best. Even the fruit platter wasn't great. And they have virtually no inflight entertainment compared to the likes of Emirates. Nine hours in you will get bored because there isn't really anything else you want to watch. I also got injured 4 or 5 hours into a 16-hour flight so if that happens you're going to spend a good 11 or 12 hours in a lot of pain in a really cramped space which certainly isn't ideal.
Overall, I think direct flights are fantastic on the whole. I feel that there is a need for the New York-Sydney flight because no direct flights exists yet but that the London-Sydney flight is perhaps a luxury because we already have the London-Perth flight. If these routes are approved, they will be incredibly popular. Every flight I was on between London and Perth was sold out. And those tickets are not cheap at all. And ultimately that says a lot.