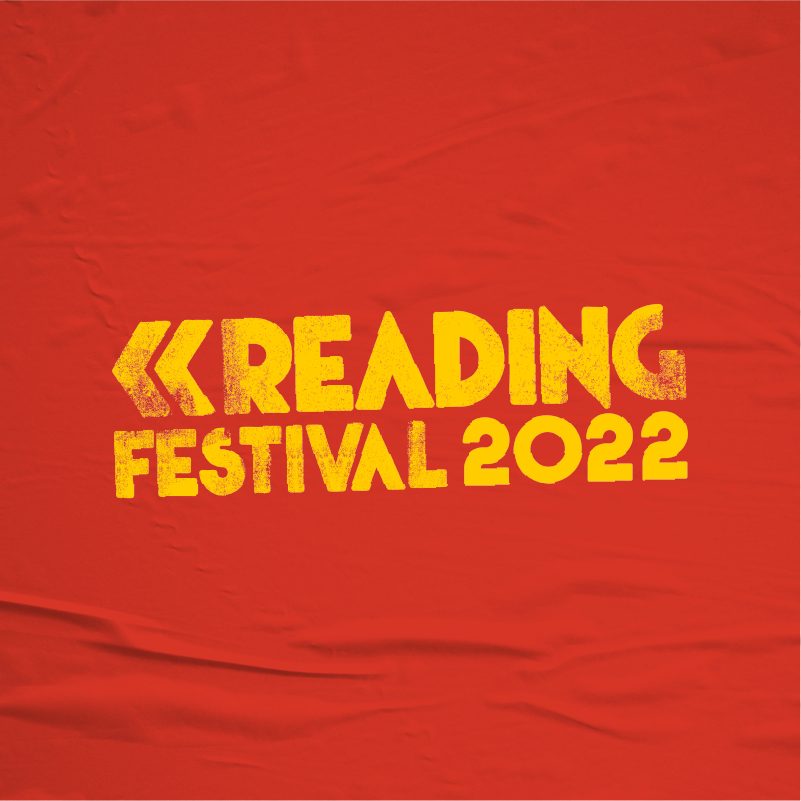 Music Editors Bas Bevan, Faith Parker and Lorcan Drury recount their highlights of performances on the Friday of Reading Festival 2022
Frank Carter and the Rattlesnakes – Faith Parker 
Frank Carter and the Rattlesnakes opened Main Stage East on the Friday, riling up the crowd as they always so successfully do. This was largely due to Carter's engagement with the crowd, as he crowd surfed through the masses and impressively managed a handstand. Carter's energy and dedication to his performance did lead to him splitting his trousers, which was a humorous moment, but did not distract from the set. A highlight was 'Wild Flowers', a song dedicated to the women in the crowd, who quickly gathered to form a mosh pit. Their set ended with the raucous 'Crowbar'. Carter said that he hoped each act gave as much of a performance at Reading as they had.
Wallows – Faith Parker
Wallows, American indie-rock three piece, attracted a huge crowd for their 14:45 set at Reading, which was their first UK festival performance. They began with their single 'I Don't Want To Talk', a song about insecurities in a relationship. Musically, the song is very carefree and optimistic, which was the perfect opener for Dylan Minnette to run back and forth across the stage to, exciting the crowd. Whilst playing songs off their latest album, Wallows filled their set with crowd pleasers, such as 'Pictures of Girls' and 'Are You Bored Yet?'.
Braedan Lemasters started singing One Direction's 'What Makes You Beautiful' during the end of 'Sun Tan' which entertained everyone around me. Wallows seemed to bounce off the energy that the fans brought, admitting that UK crowds were some of the best. We were able to chat to Wallows briefly after their set, who told us that they were quite jetlagged (not that you would know from their performance) and looking forward to their UK tour in January. We also talked about the point in their set where many people suddenly sat down and started pretending to row a boat, a strange crowd trend that Wallows were amused by. Wallows were just as charming and warm in person as they come across on stage.
Circa Waves – Bas Bevan
Scouse indie band Circa Waves played Main Stage East late on Friday afternoon and got it spot on. Their upbeat, bouncy tracks were perfect for the festival environment and created a great atmosphere, with the crowd jumping and singing along in the late summer heat. Their setlist had a great mix of carefree indie tunes like 'Move to San Francisco' and heavier, energetic songs like 'Wake Up'. During their summery hit 'T-Shirt Weather' the crowd sat down to row instead of moshing which was a great way to end an enthralling and fun set. Bands like Circa Waves are what makes Reading one of the best festivals in the world. Their musicianship was excellent and their set had such a special mood that was immensely enjoyable just as much for people who had never heard of the band as it was for their fans.
All Time Low – Bas Bevan
On straight after, over on the Main Stage West, was American pop-punk powerhouse All Time Low. Their performance was one of my favourites of the weekend thanks to their light-hearted and endearing songs and their great crowd interaction. Their big tracks like 'Weightless' and 'Dear Maria, Count Me In' were great to sing along to and the experience was made even more fun by the giddy moshing and frontman Alex Gaskarth getting as many people as possible to get on each other's shoulders. They often expressed their gratitude to the crowd and made cheeky jokes in between songs, and the obvious respect that they had for the scale of the festival was great to see.
They were clearly an exceptional live act knowing just how to control the audience and create a great feeling for the duration of the show that was impossible not to smile at. Everyone who saw them walked away beaming with joy and it would be unsurprising if the performance has given them lots of new fans in the UK.
Little Simz – Faith Parker
Upbeat and effortlessly cool, the London born rapper was on top form at Reading. Opening with the anthemic 'Introvert' from her critically acclaimed album Sometimes I Might Be Introvert, she had the crowd grooving immediately. My favourite part of the set was when she played 'Offence' from 2019's GREY Area. Little Simz importantly spoke to the crowd about how so many people told her she would never be able to play Main Stage at a festival and how she chose to ignore this. As she says in 'Point and Kill', 'I do what I want, I do what I like'.
Megan Thee Stallion – Lorcan Drury
Headlining the Main Stage, Megan Thee Stallion's set was the highlight of my Friday. Admittedly, I only knew a handful of her hits, but after the amount of energy she brought to the stage, I am now a full-fledged fan. From start to end, her smile radiated positivity and her constant twerking set the crowd ablaze.
Opening up with 'NDA' from her latest album Traumazine, it was obvious that I was in for an hour of fist pumping and body popping. She then asked "Where my OG hotties at?" before she began her slick delivery of 'Freak Nasty' from her 2018 EP Tina Snow. How she interacted with the audience and fed off their enthusiasm was exquisite. She admitted that "They told that me that I could not bring hotties up here today." She continued by playfully saying "Not my rules. Not me. If I could do it I would." This sparked a surge of excitement from the crowd as fans were preparing for the possibility of going up on stage. This energy continued to rise as she performed her most notorious hit 'WAP'. Witnessing 'WAP' live was a religious experience: every member of the crowd was chanting the lyrics whilst busting their booties with serious energy.
The anticipation ramped up even further as she brought a security guard on stage midway through her set to help her get fans on stage. Watching Megan handpick fans to bring on stage was such a fun way to interact with the audience as fans were desperately trying to attract her attention. It was thrilling to watch her point in the crowd and describe which 'hotties' she wanted to perform with her. But before the selected fans made their way to the stage, the crowd was set aglow with phone torches as she performed 'Cash S**t'.
Finally, a few lucky fans let loose on stage as she performed 'Girls In The Hood'. Her interactions with her fans were fun to watch as she took a selfie with a girl adorned in a Birthday Girl sash. The audience interaction peaked as the crowd started to yell "sign her tits" after Megan had failed to select a girl with "sign my tits" emblazoned on a sign. It was hilarious to watch her chuckle as she realised she had missed the fan who was trying her hardest to be chosen. The fans did not disappoint as they matched Megan's energy and seeing their true excitement to be recognised by their icon was truly joyful.
Rounding off her set with her latest single 'Her', it was clear that Megan not only had the ability to rap at lightning speed, but the confidence and personality to create a fierce headline set.
Dave – Bas Bevan
The first night of the festival was closed by Dave, the youngest solo headliner in its history. He played a setlist packed with some of the biggest songs of the last few years like 'Funky Friday', 'Location' and 'Starlight' as well as moving rhymes about his personal struggles and some huge collaborations. The scale of his presence was made obvious by fans shouting nearly every word and the hundreds of high-pitched screams when he walked towards the different parts of the audience. Many of the songs were given a whole new dimension by the talented live band including a string section, a drummer and backing singers. The stage was dominated by a hollow heart containing some of the musicians which changed colour and moved which, along with breath taking fireworks and vibrant screens, made the performance an unreal spectacle.
Throughout the show Dave demonstrated his staggering lyrical ability, especially during his powerful first performance of 'Heart Attack', and broader musical talent by playing the piano and the guitar. Despite his obvious disbelief and gratitude for the position he was in, he remained collected and delivered every word flawlessly. From the moment the set started, chants of 'Oh Thiago Silva' broke out at every opportunity with the crowd hungry for him to play the iconic grime track.
Not only did he indulge them with the riff from 'Seven Nation Army' for them to sing along to, he brought out AJ Tracey to give a fully fledged rendition of the song which was one of the most high energy experiences of the whole weekend. This was only matched by his penultimate song 'Clash' which saw him return the favour to last year's Friday headliner Stormzy by bringing him out for the track. This showed the company that Dave is in at the top of UK rap and UK music as a whole, and also showed the friendship and support that runs through the community.
Dave's performance was a perfect representation of his position and the appeal he and his music has to thousands of people, and it was mesmerising how he single-handedly had such a large crowd completely at his mercy for such a long time. His performance showed exactly what a rap performance has the potential to be at Reading Festival and has raised the bar for what any in the future should deliver.
---
Enjoyed this? You might also enjoy:
Reading Festival Preview: BBC Radio 1Xtra Stage
Reading Festival Preview: Main Stage East Line Up