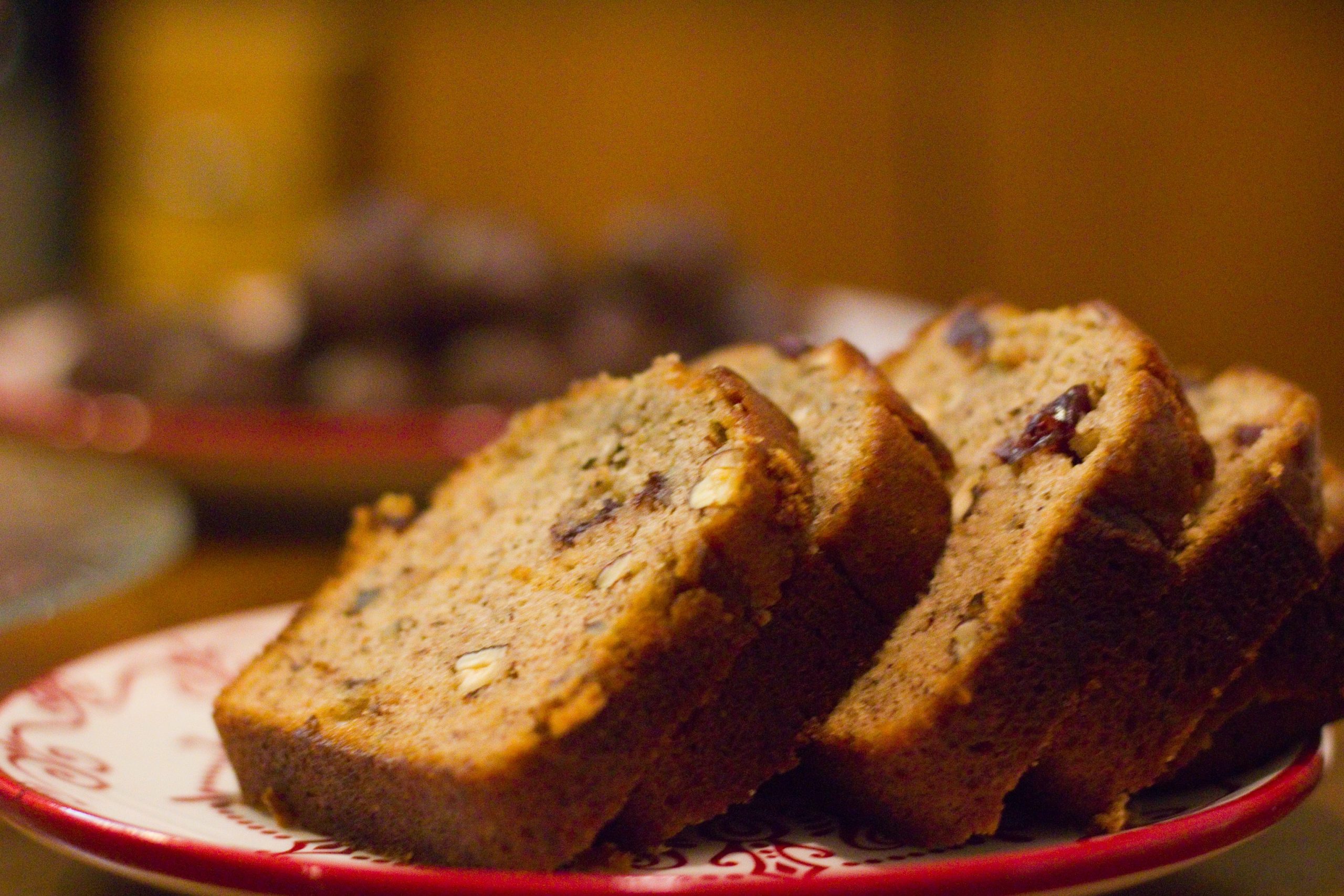 Print&Features Editor Natalia Carter treats us to her fool-proof banana bread recipe that is both vegan and delicious
Images by
Pexels
, Emily Ranquist
This is my favourite recipe for banana bread. It has been thoroughly taste tested by family, friends and housemates, and all have approved of it so far! Not only is it vegan, it can also easily be made gluten free by swapping the flour for your favourite gluten free substitute. If you don't have lovely brown and ripe bananas, you can bake them in the oven at a low temperature until they are perfectly ripe! You can also turn this into chocolate banana bread through adding an extra banana and swapping the cinnamon for ½ Cup of cocoa powder!
Ingredients:
3 very ripe bananas 
75g Sunflower Oil 
100g brown sugar
225g plain flour
3 tsp baking powder
3 tsp cinnamon
Optional: Walnuts or Chocolate chips.
Method:
Preheat the oven to 200 C.
In a large bowl, mash the bananas with the brown sugar.
Add the oil and stir together.
Gradually add the flour, baking powder and cinnamon until fully combined. If you are including an optional extra now is the time to stir them through! To stop them sinking to the bottom, lightly coat them in flour before stirring through. It will form a thick batter.
Lightly grease a loaf tin and pour the mixture into it. 
Place in the oven and bake for 20 minutes. 
Insert a skewer or knife into the centre of the bread, if it comes out clean then take it out. However, if it still has batter on it, cover the bread with some foil and bake for a further 10 minutes and check again.
Try to avoid eating it straight away, especially if you have used gluten free flour. Let it cool for about 10 minutes to avoid it crumbling to pieces!
---
More recipes to try in lockdown…