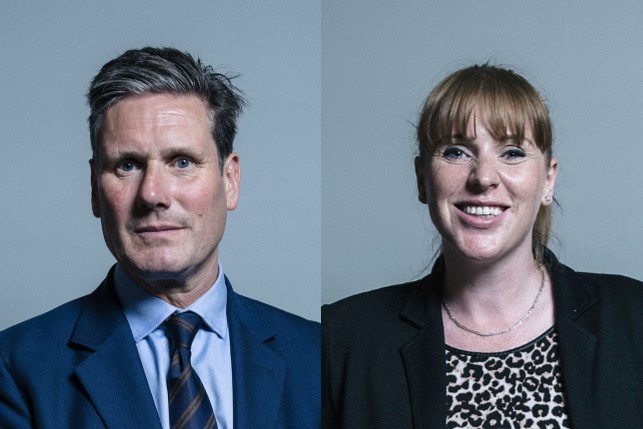 With Starmer and Rayner being elected as Labour's new leader and deputy respectively, News Editor Alex Boscott looks back on his interviews with them in 2019
On Saturday 4th April, A new era began for Labour as Keir Starmer took over from Jeremy Corbyn as leader, with Angela Rayner becoming the party's new deputy leader.
Last year, I was able to speak to Starmer as he visited the University of Birmingham to conduct a lecture on Labour's policy regarding Brexit.
At the time of our meeting, Labour had published its list of demands to Theresa May's Government which were to be met for the party to agree to any future Brexit deal.
However, omitted from the demands was a concrete demand for a public vote on the deal – something Starmer had pressed for with urgency. He told me that Corbyn's letter didn't 'take [a public vote] off the table.' His commitment to maintaining a close relationship with the EU in my interview with him was evident – a stark contrast to Corbyn's mild tone on the subject.
Starmer was quick to extinguish any suggestion of a disconnect between the leadership and himself, declaring that there was 'no inconsistency at all.' As we have since discovered that was not the case – with Starmer's leadership bid highlighting his desire to drive Labour's policy away from Corbynism.
What could his tenure as leader look like? What direction will a Labour party without Corbyn at the helm go? This is yet to be seen. His enthusiasm to drive policy was clear as he was determined to 'wrestle control from the executive' in order to retain Labour's influence over the Conservative's Brexit policy. How he will achieve this goal as leader of a bruised and battered party, following the 2019 General Election defeat to the Conservatives, is unclear.
After speaking with Starmer in February, I spoke to the then Shadow Education Secretary, Angela Rayner, at Labour's Birmingham election rally in December. 
Rayner spoke with passion about wanting to '[make sure] we have good technology in this country and good jobs' whilst also insisting that a Labour-led government would ensure that the UK would play its role in the world in 'a sustainable way.'
Her answer to my question of 'why should students vote the Labour Party' was centred around the key theme of 'hope' and her desires to radically change society. Her drive was clear from our interview but her solid commitment to the 2019 manifesto was also evident as she told members that she was 'proud to stand on a manifesto… which says that we will abolish tuition fees.'
Her support for the rejected pledges of the party could spell trouble for the leadership in the future, as Starmer was quick to call for a complete overhaul of the Labour movement: 'We […] have a duty to rebuild, starting now', he told constituents upon his re-election as MP for Holborn and St Pancras.
With Rayner's drive for radical change and Starmer's desire to shift away from the politics of Jeremy Corbyn, developing a coherent political message for Labour will be crucial in the coming months. As the finalisation of a UK-EU trade deal looks set to be delayed due to the COVID-19 outbreak, time may be on the side of the new Labour leadership for them to combat Johnson on key policy decisions head-on.
---
More from Redbrick on the Labour Party:
Labour Leadership: The Corbyn Years In Review
The Labour Leadership Race: How the Left is Treating the Symptoms Rather Than the Cause of Its Crisis