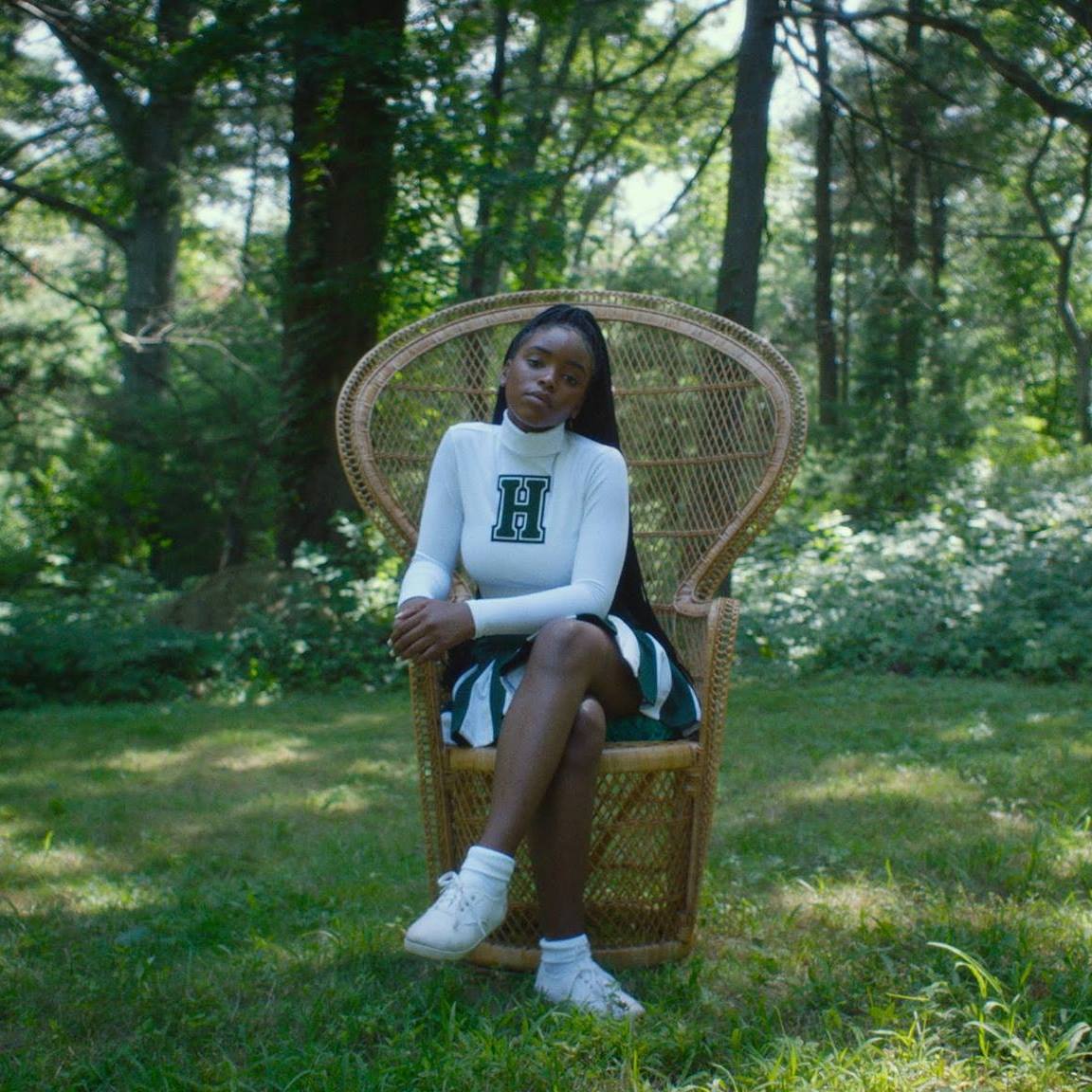 Redbrick Film writers recommend the best films by black creators in recent years
Cinema is, without a doubt, the cultural art form of the 20th and 21st centuries. Pop culture and popular discourse is shaped by cinematic zeitgeists, which chart our recent history as successfully as a history textbook. Yet, Cinema is faced with a glaring omission. Popular films and celebrated releases are mapped by white creative teams and white casts time and time again, whilst black cinema is underfunded and underrepresented, depriving the world of remarkable and powerful talents. As the 'Black Lives Matter' movement has shown us, the voices of the black community deserve and demand to not only be heard, but celebrated and revelled in. Here at Redbrick Film, we've selected some of our favourite films made by black creatives, though the list certainly doesn't end here. Now, more than ever, it is time to check out some of most dazzling, bold, and show-stopping features that cinema has to offer.
Kit
Shepard –
Sport
Editor: BlacKkKlansman
Everyone has heard of the Ku Klux Klan, but few will know about it in detail. BlacKkKlansman, directed by Spike Lee, changes that, giving viewers an insight into the white supremacy that exists within the U.S and beyond.
Set in 1973, the film follows an audacious operation by the Colorado Springs police force to infiltrate the Klan in the region. Undercover officer Flip Zimmerman (Adam Driver) is tasked with posing as a raging racist to become accepted into the group, as he is guided by Ron Stallworth (John David Washington), a black officer, who poses as Zimmerman whilst over the phone, cheerfully outwitting those who would see him dead. What follows is a fascinating and harrowing story, as viewers discover just how intent the Klan is on eradicating African-Americans from the country. Equally, this  anger is mirrored by the same frustration that black people feel, emotions which are easily understood when considering the Klan's attitudes towards them. Washington captures the identity conflict that black police officers sometimes have to battle. Lee's fingerprints are all over the film, from his unique 'based on a true story' signature to Terence Blanchard's superb soundtrack. Laura Harrier and Corey Hawkins are excellent in supporting roles, as the film displays an abundance of black talent in cinema.
Yet it is the final scene of the film that catapults the film from a strong outing in Lee's filmography to a life-changing experience. After a two-hour crash course into the stupidity, prejudice, and hatred that is synonymous with the Klan, the film switches to found footage of the contemporary world and the infamous Charlottesville rally in 2017, which ended in tragic violence. The frightening footage of white supremacist protests (complete with swastika flags and other unnerving racist iconography) and the shocking scenes that follow send a clear message: the extreme racial discrimination that BlacKkKlansman exposes is just as potent today as it was in the 1970s. Lee was imploring us to change, but recent events suggest this message has not been heard. How many more people like Ahmaud Arbery, Breonna Taylor, and George Floyd must die before the world starts to listen? BlacKkKlansmen is a reminder that endemic racism is just as present now as it has ever been, and people must be ready to stand against it.
Read the review here.
BlacKkKlansman is available on DVD, Blu-Ray and 4K.
Samuel Zucca – Film Editor: Mudbound 
Image: Mudbound on Facebook
The opening scene of Mudbound sees two brothers of the McAllan family digging a grave, finding the remains of a runaway slave from decades ago. The Civil War was in living memory of Mudbound's World War Two backdrop, a stark reminder of how recent the film's own events are to now.
Directed by Dee Rees, and written by Rees and Virgil Williams, Mudbound is crusted with misery. The film features an ensemble of six main characters, the white McAllans and the black Jacksons, as they struggle to make a living off the wet Mississippi land. It's an excellent depiction of white privilege, as even though both families suffer tremendously throughout the film, the Jacksons are made to work both emotionally and physically for the McAllans in order to survive. Rees alternates between these six characters, three of the adults from each family, and gives them all voiceovers that reveal their hopes and fears. We are invited to empathise with all of them, but frequently the McAllans become an unknowing source of suffering to the Jacksons.
Jamie McAllan (Garret Hedlund) becomes an inverted white saviour figure throughout the film, and he is depicted as one of the more reasonable white characters as his friendship develops with Ronsel Jackson (Jason Mitchell) over their shared war trauma. The way in which Mudbound differs from other films that deal with race is that Jamie alone cannot contend with overwhelming hatred, even in his own family. He becomes an ally but a near-powerless one, and although he is one good apple, the bunch is rotten to the core.
Mudbound is available to stream on Netflix.
Rhys Lloyd-Jones – Film Editor: Fruitvale Station
On January 1st, 2009, Oscar Grant, a 22 year old black man, was shot and killed, whilst held down by police officers. Grant was physically incapacitated by the police, after being pinned down to the ground, yet a shot was fired all the same. Within that one second, an entire life had been torn away. Every hope, every fear, all the love and heartbreak, pain and joy that makes us human had been marked up to another statistic of systemic racism. Oscar Grant was more than an number. And Fruitvale Station, written and directed by Ryan Coogler, is a defiant, gut-wrenching reminder of that fact.
Starring Michael B. Jordan, Fruitvale Station charts the final hours of Grant's life that led him to his death. Whilst Coogler would go on to helm titanic hits such as Creed and Black Panther, his sophomore effort is his most personal and refined, and ultimately, his most devastating. His script is laden with quiet charm and empathetic reflection that heightens a baseline of dread, which underscores the entire film. He contextualises Grant and his life as complex, messy and thoroughly worth living, immortalising him in film. By the time the film draws to a close, the reality and devastation of one senseless killing is so much more than a statistic; it was a whole life, chaotic and wonderful, torn away cruelly and unjustly. Fruitvale Station is not an easy watch, but it is an essential one.
Fruitvale Station is available on DVD and Blu-Ray.
Jade Matlock – Film Editor: Us
In a showcase of the finest in black cinema, there is no film quite like Jordan Peele's Us. It was one of the earliest releases of 2019 yet it still sticks in the mind halfway through 2020. The audience are immediately immersed in the world of Peele's imagination; his horror films have created a space for black people in a genre that had previously sentenced them to death within the first fifteen minutes of a film. Instead, black people are thrust into the spotlight with gritty storytelling that highlights black talent.
The film centres around Adelaide (Lupita Nyong'o) and the aftershock of finding her doppelganger in an abandoned funhouse Hall of Mirrors. We follow her family as they encounter their own animalistic doppelgangers called the Tethered, who wish to 'untether' themselves by killing their counterparts. Peele's story deals with the darkness within all of us, whilst subtle references to black art in other mediums such as N.W.A's 'Fuck Tha Police' offer some dark comedic relief.
It is a vital watch for anyone wishing to engage with films fully developed by black creatives.
Us is available on DVD, Blu-Ray and 4K.
Katie Norris – Film Critic: Get Out
Jordan Peele's horror film 'Get Out' is a biting social commentary as relevant now as when it debuted in 2017. Race is a risky subject to tackle through a horror film, but Peele's inventive script brimming with dark satirical humour, confronts it perfectly. Ingeniously subverting horror tropes within a suburban setting, Peele reveals the undercurrents of racism within a seemingly benevolent white society. Obliterating the cliché 'the black guy always dies first' trope, Peele pits a black protagonist against this sinister collection of empty smiles.  Whilst the genre of Get Out is naturally unsettling, the subtlety with which tropes are employed leads to an overwhelming, yet gripping feeling of discomfort. Peele uses this horror to convey to the audience a feeling felt daily by black people within an inherently racist society. Get Out highlights the horrifying nature of racism that tries to be aggressively palatable: casual racism.
The narrative lens of Chris, played by Daniel Kaluuya, shines a spotlight on his ability and wide range of performance, treading a fine line between external charisma and internal vulnerability. Kaluuya runs through an onslaught of emotions, the most powerful of which is displayed in the hypnotism scene, in an extraordinary lead performance that showcases his talent. This performance invites empathy with the protagonist, a move that posits the clinical overly-friendly white family as the 'other,' without a humanising arc that is typical of the genre when it confronts a villainous force. Instead, Peele effortlessly depicts the stoic calm that young black men have to use to counter casual racism and micro-aggressions in order to survive a racist society. Chris's sole act of violent resistance comes out of desperation to leave this environment, whilst in reality, those caught within this system can't 'Get Out.'
Read the review here.
Get Out is available on DVD and Blu-Ray.
Kyle Moffat – Gaming Editor: Black Panther 
For many years, Hollywood has been a place where black actors and directors have been underrepresented. Black Panther aimed to change this and crucially succeeded, earning 1.3 billion dollars worldwide. One of the MCU's best films to date, it strengthens black identity, surrounded by vibrant landscapes, inspirational characters and conflicts that are fuelled by the anger of black discrimination.
Talent is not scarce in Black Panther, with several actors effectively playing significant roles, such as T'Challa, played by Chadwick Boseman, who serves as the main protagonist. Along with protecting Wakanda from antagonists such as Killmonger and Ulysses Klaue, he comes to the selfless realisation that Wakanda's resources should go to aiding the rest of the world. His humanitarian and altruistic actions act as a beacon of positive representation to the black community. Another protagonist is Shuri, played by Letitia Wright, who provides an inspiration for black girls ishing to pursue a career in science and technology.
N'Jadaka, also known as Killmonger, played by Michael B. Jordan, is of the best MCU antagonists to date, in part to his sympathetic and complex motivations. His anger at how black people have been discriminated and marginalised across the world is the focal source for his pain. His argument is strong and is rooted in a desire to help black communities across the world. You can thus argue his heart is in the right place, though his methods are certainly questionable. A great antagonist like Killmonger is exceptional due to his valid motivation, which Jordan displays through a passionate and angry tone. We must not forget director Ryan Coogler and every other member of this production as they must be commended for helping bring Wakanda to life.
In a worrying time where Trump reigns as President and Black Lives Matter protests are frustratingly necessary, Black Panther offers the black community a voice. Not just that but the talented crew helped to diversify one of the biggest film universes to date, providing an alternative to the white superhero from the USA.
Read the review here.
Black Panther is available on DVD, Blu-Ray, 3D DVD, and is currently streaming on Disney+.
Anna Suffolk – Film Critic: Selah and the Spades
Recently released on Amazon Prime, Tayarisha Poe's Selah and the Spades is an authentically unapologetic showcase of powerful, emotional teenage angst. Lovie Simone plays Selah, a senior at an American boarding school, where she leads a faction of students called the Spades. Her hunger to imprint her legacy onto someone new is fulfilled when new girl Paloma (Celeste O'Connor) joins the school. Paloma becomes Selah's protégé, intrinsically through a bit of manipulation and foreboding power. Arguably inspired by teen cult classics like Mean Girls and Heathers, Selah and the Spades is more thrilling and more cut-throat; it feels real and unsettling as Selah's menacing authority divulges into something more sinister in the context of the 21st century.
Just like the title suggests, Selah is the centre, and everything gravitates around her. She is unquestionably the main character. Her voice is elevated by everything; from her bespoke cheerleader wardrobe to the lens of power and idolisation the camera revels in whilst following her through senior year. Selah has her flaws, but that makes her human. A fresh-faced, dark-skinned female protagonist in somebody like Selah is so refreshing to see, especially on such a huge platform like Amazon Prime. She's not a saint, but she doesn't claim to be either. Poe's debut is strong and well worth a watch, even be for the talent of Lovie Simone, and Celeste O'Connor and Jharrel Jerome alone.
Selah and the Spades is available to stream on Amazon Prime.
---
Check out more reviews of films by black creators on Redbrick Film:
Review: The Last Thing He Wanted