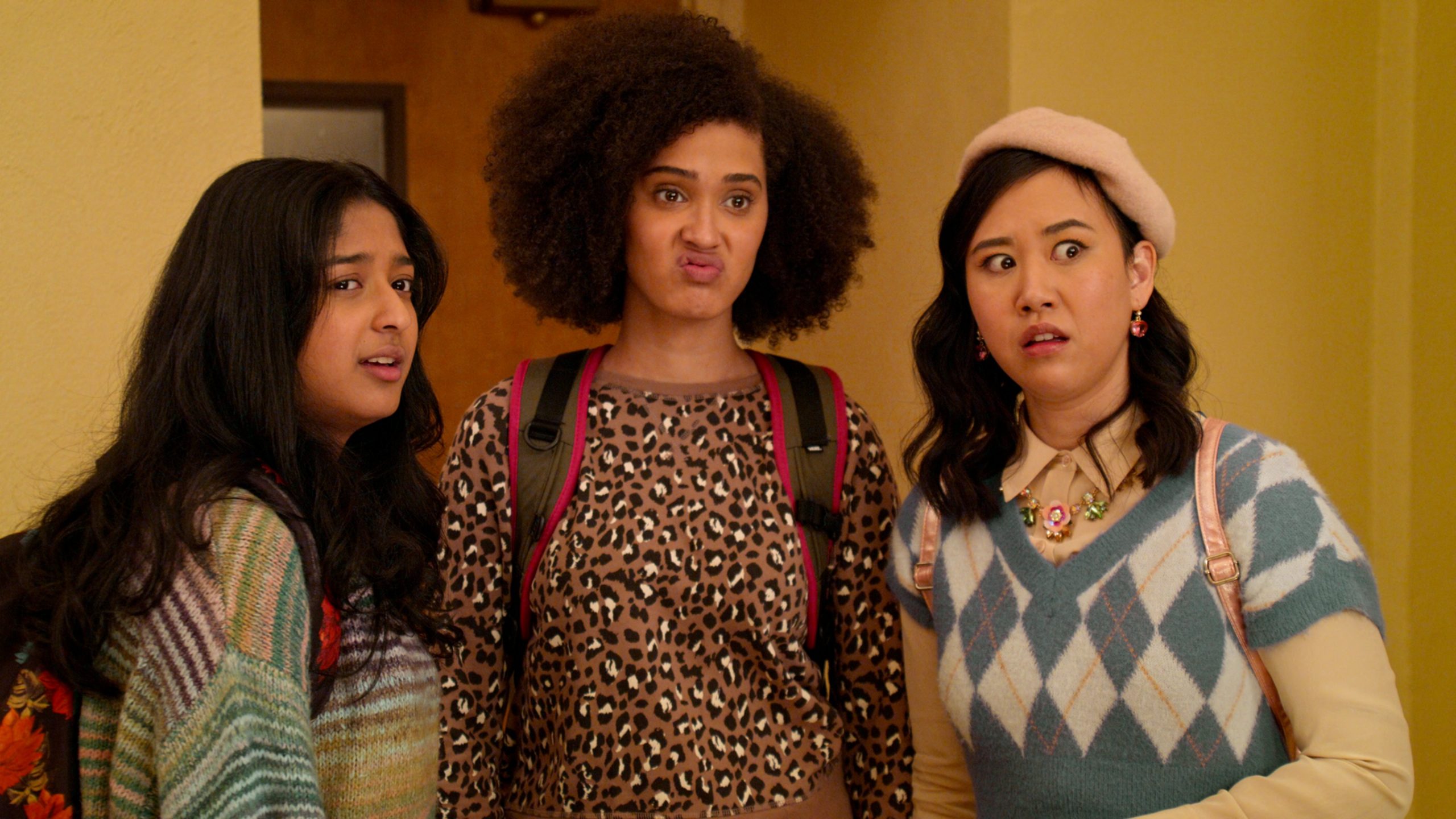 Digital Editor Tamzin Meyer is impressed by Season 2 of Never Have I Ever, praising its relatable storylines and binge-worthy nature.
Season two of the Netflix Original, Never Have I Ever, did not fail to impress. We returned to our screens to continue on the journey that is Devi's (Maitreyi Ramakrishnan) very chaotic life, with episode one picking up right where season one left off; I could not fault the impressive continuity. The drama just kept on coming making it extremely binge-worthy, especially considering there were only ten episodes. 
Each episode created more of a dilemma for the main protagonist, Devi, whose life revolved around choosing which boy she liked better over heartthrob Paxton (Darren Barnet) or mega nerd Ben (Jaren Lewison). This sounds like the typical plot to your average teen chick flick but Never Have I Ever deserves so much more recognition than this. For me, Devi is the sort of role model I would have liked to see more on TV growing up. She's a teenager who is navigating through life. Okay, she makes a mess of things along the way but that just makes us love her more. Devi is FAR from perfect but behind all of the mistakes and chaos, there's a girl who is just trying to cope. She doesn't know who she is and that's okay. Every episode shows a new experience in her life and shows how she learns from them; young girls should see a part of themselves through Devi.
Everything Devi does is a reaction to her grief. Fans of the show will remember that in season one, Devi's father suddenly passed away, with Devi being unable to accept this for a long time. It is only in season two that Devi starts to open up and address her father's death; it is obvious that she has a good heart and does not mean to hurt her loved ones but when her family do not know how much she is hurting herself it can be expected that she would start to rebel. In Devi's world, it is as if everybody has moved on whilst she is very much stuck in a state of grief – getting a nose piercing and climbing up a stranger's roof temporarily helps take her mind off things. She has to release her anger in some way so why not take it to the extreme?
Aside from Devi's journey, her loved ones are also experiencing dilemmas of their own. There's her mother Nalini (Poorna Jagannathan) who realises that moving to India may not actually give her the support she thought it would. There's her cousin, Kamala (Richa Moorjani), who is unhappy in her own relationship and feels underappreciated on her work placement. Her new friend Aneesa (Megan Suri) has an eating disorder that is accidentally brought to the attention of the whole school with the help of Devi. Paxton needs to increase his grades drastically to stand a chance of getting into college. These side stories give the show even more substance, allowing us to breathe a sigh of relief when each dilemma is rectified.
The season finale of Never Have I Ever is certainly a grand one. Devi's love triangle seems to have rectified itself as she is no longer dating both boys. Ben and Aneesa are in a relationship and so are Devi and Paxton, yet the show just had to leave us on a cliffhanger. After all, it wouldn't seem right if everything ended up being smooth sailing. Ben realised that Devi was going to choose to be with him and was jealous of Aneesa's relationship with him. By the look on Ben's face, he almost certainly still has feelings for Devi. I think that we can only hope that the pair end up together if a potential season three happens. It's so obvious that Ben cares for Devi much more than Paxton does!
Rating: 4/5
---
Check out more TV reviews here:
Review: RuPaul's Drag Race Down Under