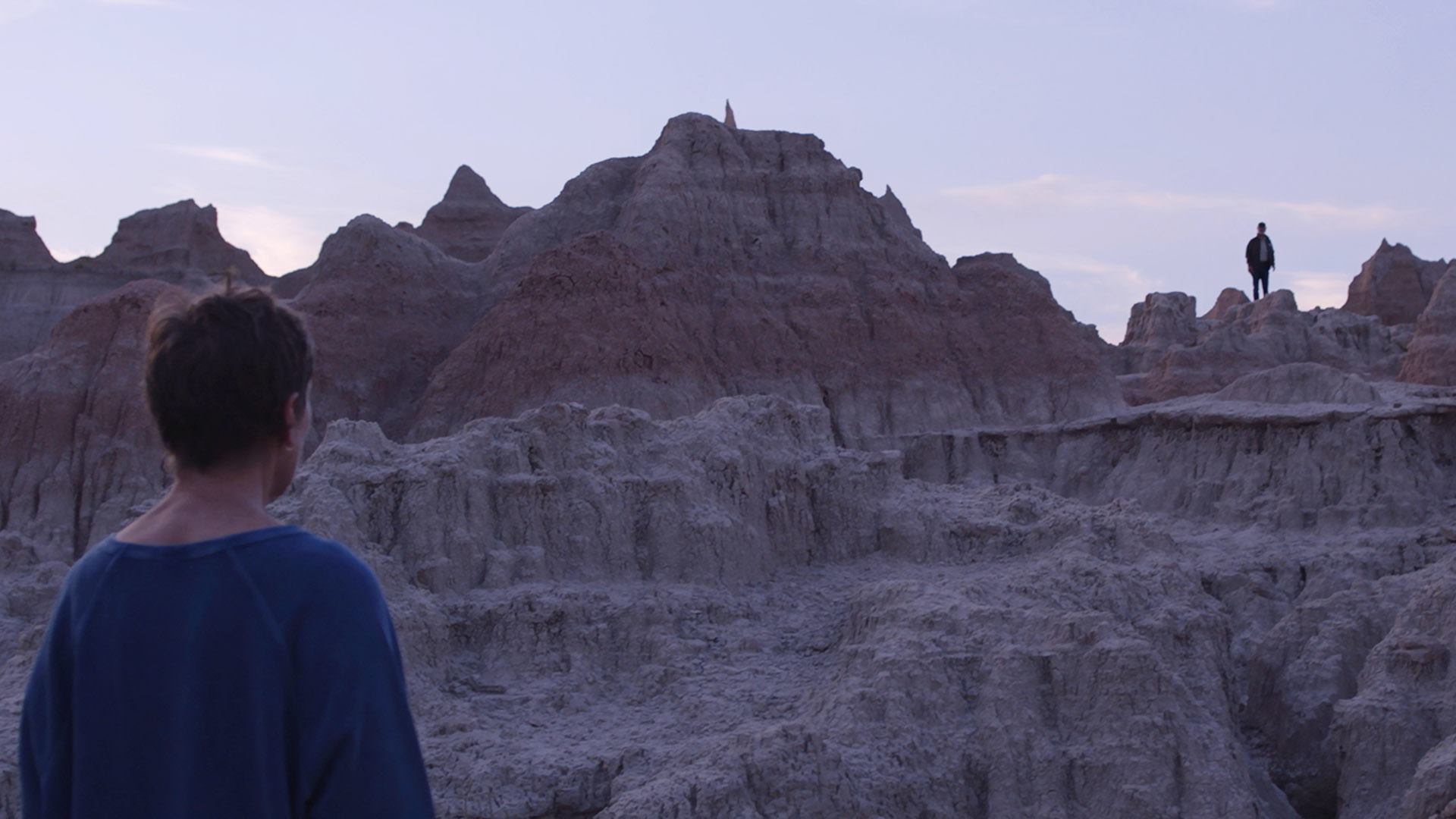 Film Critic Tom Smith-Wrinch praises Chloé Zhao's empathetic and intimate drama Nomadland, a Best Picture winner worthy of its acclaim
During Chloé Zhao's Oscar acceptance speech, she plainly stated that 'I have always found goodness in the people I've met, everywhere I went in the world.' Within her 2021 film Nomadland, a story of human connections and resilience amidst great odds, she seems to have captured just that. Based off Jessica Bruder's 2017 non-fiction book Nomadland: Surviving America in the Twenty-First Century, Zhao's film follows the story of recently widowed and cash-strapped Fern (Frances Mcdormand) who decides to make it on her own as she undertakes the life of the modern nomad in the vast yet altogether intimate landscapes of the American west. Unlike previous winners of the Best Picture Oscar, this film is not boastful. It is instead quiet, fragile and fundamentally meditative. Zhao's work is rich with human connection, natural intimacy and pure dialogue, interrogating fundamental questions of what it means to be simply 'houseless' instead of 'homeless,' as her characters search for light amidst overwhelming darkness in recession-hit America.
Zhao replaces conflict with a subtler, quiet humanity as she captures the nomadic spirit of ordinary folk who attempt to make the best of a bad deal. The film's incredibly limited crew as well as its heavy reliance on natural light allow the director to become a lot more reactive to her environment. The Oscar winner allows her actors incredible versatility in her slow, meditative shots and melange of seasoned performers, including Frances McDormand and David Strathairn, acting alongside non-professional real-life nomads. Charlene Swankie (Swankie) and Linda May (Linda) give incredibly convincing performances which add to the film's documentary-style authenticity. Such choices, it seems, have become standard convention for the garlanded director, seen previously in her other works such as Songs My Brothers Taught Me (2015) and the brilliant The Rider (2017). In any case, much like the first pioneers of America's great western frontiers, Zhao too has managed push cinematic style as well as substance in exploring new directorial boundaries throughout her work.
Her film feels raw, unedited and fundamentally real. The film's humanistic beauty is underscored by both the beautiful piano soundtrack of Ludovico Einaudi as well as cinematographer Joshua James Richard's gorgeous long shots of America's endless plains. Zhao's movie here does not so much tell a story but rather allows audiences to discover one. Reminiscent of much of the works of Terrence Malick, Zhao is exceptional in providing a rather benign portrait of humanity. If you are looking for a film that runs along conventional plot lines you are going to be sorely disappointed. Much like the nomads she portrays, Zhao's film lacks direction in the traditional sense. Instead, she allows audiences freedom to explore her exceptional wide-angle shots as audiences navigate the lives of these ordinary down-and-out Americans. Zhao expertly manages to capture intimacy amongst the vastness of America's landscape. Close shots of McDormand napping on a supermarket bench press, urinating in a bleak field or eating beans out a cup demonstrate the director's fantastic ability to capture real life. There is no comment, but simply connection. Her film is not necessarily one of action, but rather reconciliation; an acceptance of life as it is, and a wonderful depiction of the genuine warmth exuded from the sense of community that the nomadic lifestyle brings.
McDormand's performance is nothing short of Oscar-worthy. She is genuinely convincing in her role as the contemplative Fern, who attempts to both piece out her troubled past as well as map out her future on the grand American road. With such intricate facial manipulations that can seldom be taught, McDormand is able to express so much through the little she says. Her presentation is only enhanced by the non-professionals Zhao pairs her with. In portraying the Nomadic lifestyle, Zhao gives her characters the freedom to explore, to improvise, to breathe. They are able to capture the true spirit of community through their fragile yet unequivocally true performances.
Verdict:
With its wide shots, empathetic dialogue and intimate sense of humanity, Zhao's nomadic world is truly rich with the compassion and warmth she seeks to portray. There is a calmness to her film that allows for contemplation and more importantly, freedom. Zhao does not seek to comment or critique here but to merely capture. She creates a film about humans, their resiliency and the fragile yet free lifestyle of pioneering nomads. A movie expertly crafted in finding answers and finding one's place within such a tumultuous world, she certainly manages to convey the intricate 'goodness' of human-kind which will leave you thinking, breathing and almost certainly hankering for that next big road trip.
8/10
Nomadland is out now in cinemas and also available to stream on Disney+ Star.
---
Want more from this year's award season? Check out these articles from Redbrick Film: