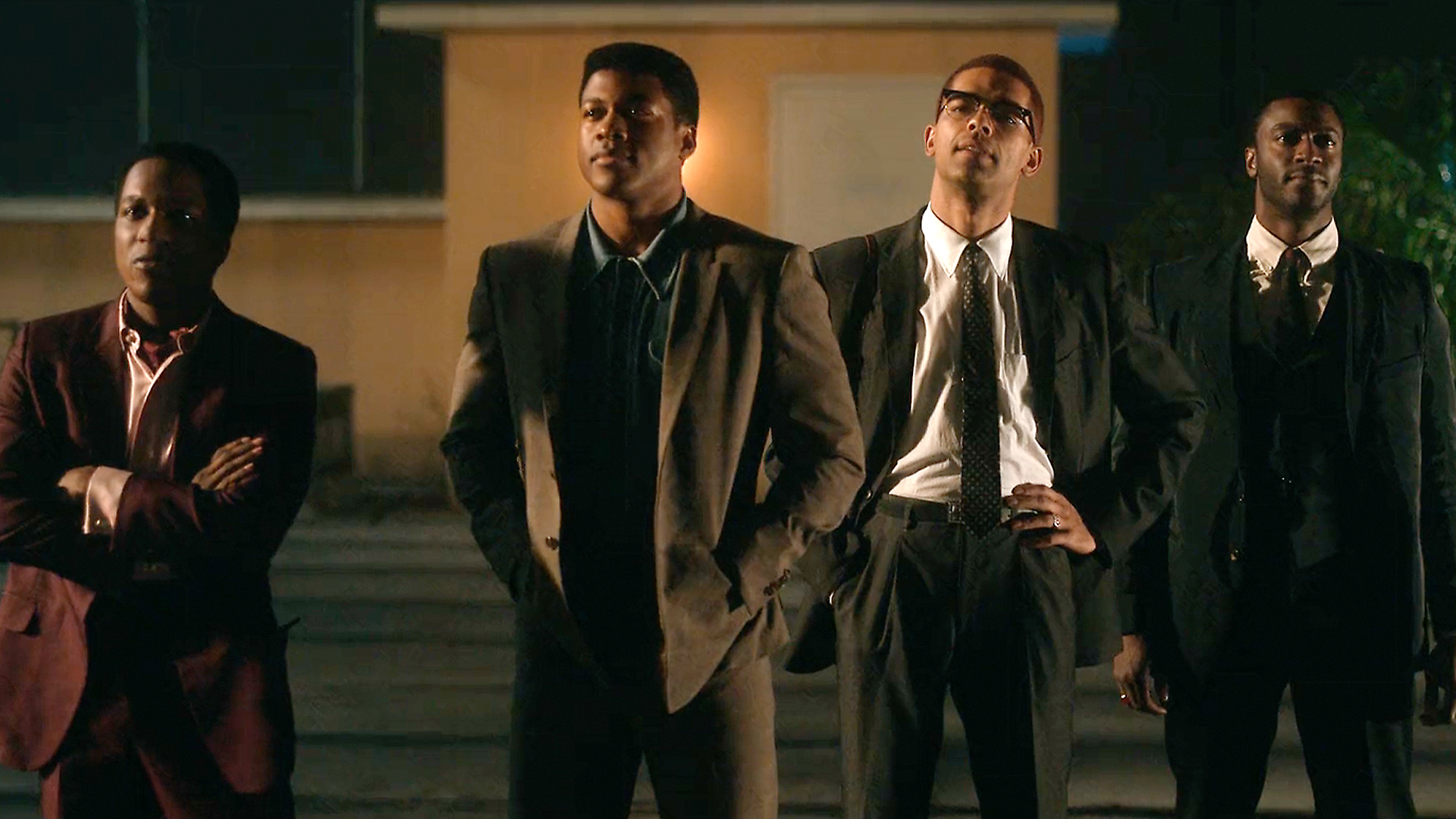 Film Critic Zoe Hollis is impressed by Regina King's portrayal of an evening shared between four legends in One Night in Miami
When Cassius Clay became the World Heavyweight Champion in 1964, he didn't celebrate extravagantly. Rather than attending a lavish party, Clay (who would soon be better known as Muhammad Ali) reportedly sat in a hotel room with his friends and ate ice-cream. 
Those friends, however, were iconic singer Sam Cooke, civil rights activist Malcolm X and American football player Jim Brown. Each of the four men were incredibly accomplished African-American celebrities who were in the public eye during a pivotal time in the American Civil Rights movement. 
One Night in Miami is the fictionalised story of an evening shared between four legends. Most of the film plays out over the course of one evening. It is remarkably stripped-back, with most of the action being contained within a single hotel room. However, the performances by each of the four leads make it incredibly compelling to watch. This is the directorial debut of Regina King, who is most well-known for her Oscar-winning performance in If Beale Street Could Talk. It is no surprise that King's previous success as an actor has led to such an accomplished directorial debut. The stand out moments of the film are monologues, most notably the interaction between Ben-Adir's Malcolm X and Odom Jr's' Sam Cooke. It takes a director who deeply understands actors to capture such captivating performances.
Representing real-life figures on screen is no easy feat. Everyone has heard the real Muhammad Ali speak. His famous fast-paced lyricism and bravado is easily recognisable and firmly planted in public consciousness. It would have been easy when playing such a larger-than-life figure to slip into caricature, but Eli Goree does a deft job in balancing Muhammad Ali's famous bravado in humility and boyish charm.
Depicting Malcolm X is also challenging. The real figure was known for his skilful and urgent public speeches, and has already been captured in an iconic performance by Denzel Washington in Spike Lee's 1992 biopic. It's a challenging act to follow, but Kingsley Ben-Adir effectively portrays the captivating magnetism of Malcolm X and delivers arguably the best performance of the whole cast. Ben-Adir embodies the tragic urgency of Malcolm X over the course of the evening. By 1964, Malcolm X had already gained notoriety and threats to his life. The film notes that this evening comes only a few days before Malcolm X's assassination.
Kemp Powers, who also recently co-directed Pixar's wildly popular Soul, wrote the screenplay as an adaptation of his famous stage play of the same name. The film's theatrical roots are easily seen in both its limited use of locations, and focus on character interaction. I was expecting a film depicting a night spent between such iconic public figures, especially the larger-than-life and charismatic Muhammad Ali and Sam Cooke, to be more of a wild adventure.
It goes without saying that this is not a Hangover-style buddy film just because it is set over the course of one night, and nor should it be. It is meditative and challenging. The film explores the conflicting ways each man navigates Civil Rights era America as a successful and wealthy African-American in the public eye. As the characters argue and talk, there is a real sense of chemistry and respect between all of them, despite sometimes having strongly opposing worldviews. King offers the differing and conflicting perspectives of each icon without giving us any easy answer. 
Verdict:
Some viewers may be turned off by the theatrical nature of this film. Indeed, it took me a while to get into the unique style of storytelling and the stripped-back staging. But once you get used to the stage-like feel, it is an incredibly captivating watch. Powers' screenplay is filled with humour and sadness, and covers so many issues still relevant today. Although we'll never know what actually happened that one night in Miami, at least this film gives us an idea of what it would be like to be a fly-on-the-wall for an evening between legends.
8/10
One Night in Miami is now streaming on Amazon Prime.
---
Looking for more on awards season? Check out these articles from Redbrick Film:
Awards Round-up: Golden Globes