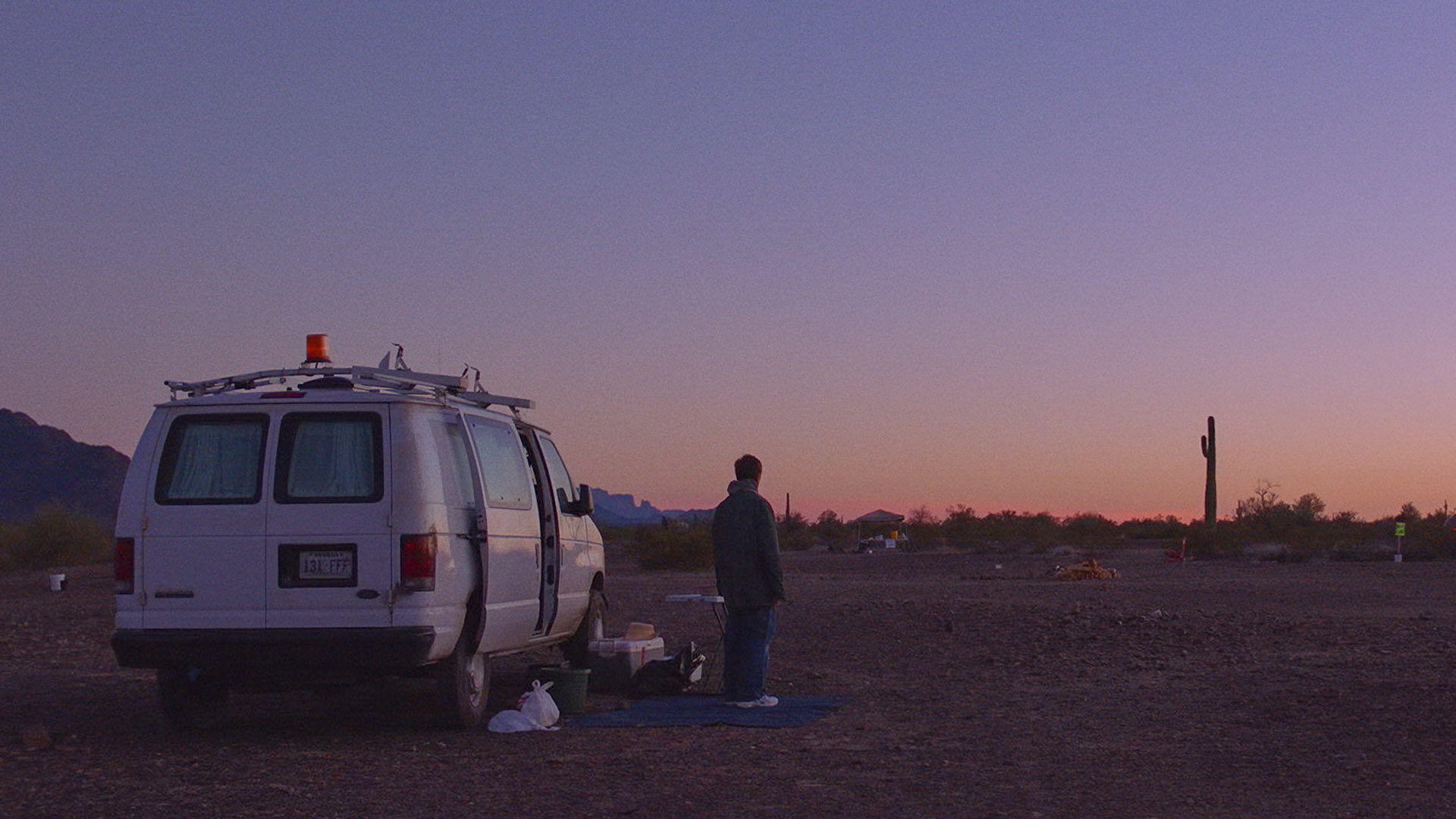 Film Editor Sam Denyer goes through the ups and downs of the 2021 Oscar ceremony
The story of the night at the 93rd Oscars could very easily not have been a story at all. Anticipating a Chadwick Boseman win (like the rest of us), the ceremony's producers left Best Actor until last, Best Picture's typical slot, hoping his family's emotional tribute would end the show on a high. This backfired spectacularly when a sullen Joaquin Phoenix had to accept the award on Anthony Hopkins's behalf. Unlike the Moonlight–La La Land mix-up of 2017, this mess was an unforced error, a reckless gamble on an uncertain result made worse by the fact that the producers knew Hopkins, the next favourite after Boseman, wouldn't be in attendance. (They had already declined his request to join via videocall.) Boseman's family have graciously defended Hopkins, who has paid tribute to the late actor in a charming and low-key speech the morning after. As brother Derrick Boseman notes, both were worthy winners. Boseman's performance in Ma Rainey's Black Bottom is a live-wire realisation of August Wilson's electric source material, while Hopkins's work as a man losing his memory to dementia in The Father is heart-rending and often startling. The film's tricky content matter makes it a thorny experience but one which would fail completely without an actor as technically accomplished and convincing as Hopkins. The Academy's production error should not diminish the embarrassment of riches provided by this pair and fellow nominees Riz Ahmed (Sound of Metal) and Steven Yeun (Minari). 
Other winners were not without controversy: Emerald Fennell won Best Original Screenplay for her polarising drama Promising Young Woman. Some have praised it for challenging the 'nice guy' trope and for its revenge fantasy escapism; others accuse it of failing to live up to its complex themes of sexual assault. Regardless, Fennell's film lives up to her promise of a 'poison popcorn' experience, fending off tough competition in a field that also included Minari, a perceptive and moving drama about the American dream from the perspective of Korean immigrants. The Father won Adapted Screenplay, helped by the ingenious structural tricks which effectively realise the horrifying effects of dementia. Borat: Subsequent Moviefilm's fans will take comfort in the fact that it, and supporting actress Maria Bakalova, were even recognised at all; ditto fans of the glorious Eurovision Song Contest, which had its climactic ballad Húsavík pipped to Best Original Song by H.E.R.'s Fight For You from Judas and the Black Messiah. 
Youn Yuh-jung won for her spirited supporting performance in Minari, becoming the first Korean person to receive an acting Oscar. Her speech was a highlight of the night. She effusively greeted Brad Pitt and warmly scolded his pronunciation of her name, while telling her sons that it was her 'hard work' that got her the award. Her slightly prickly vibe was echoed by the Best Actress winner, Frances McDormand, who picked up her third (!) acting Oscar for Nomadland in characteristically flinty fashion. 'My voice is in my sword,' she said, quoting Macbeth, 'we know the sword is our work, and I like work.' Her category was fiercely competitive, with Carey Mulligan, Andra Day and Viola Davis all winning precursor prizes before the Academy's ceremony. Best Actress has been a standout category for years now, but McDormand's performance in Nomadland reaffirms her status as one of the great actors, a masterful display of how small can reactions speak huge volumes. She now joins an elite club of three-time Oscar winners which also includes Meryl Streep and Jack Nicholson.
Elsewhere, Daniel Kaluuya won for his portrayal of Black Panther Fred Hampton in Judas and the Black Messiah. Realistically, Kaluuya belongs in the lead actor category, but it is hard to critique the Academy's willingness to reward a star as compelling as Kaluuya, who has not let up since his break-out work in Get Out. His category was not the only one with its eyes on the future: Chloé Zhao became the first woman of colour (and only second woman overall) to win Best Director for Nomadland, an affecting drama about solitude and how the value of lives change with age under capitalism. It also took home Best Picture, having run roughshod over its competition all season. It is a thoroughly deserving winner and Zhao, whose visual style falls somewhere between Terrence Malick and John Ford, is exactly the kind of promising new filmmaker whose work the Academy should seek to spotlight. 
Rewarding new and exciting talent saved a pretty staid ceremony from obsolescence; the virtues of hiring a director as talented as Steven Soderbergh seem pointless when he and his team remove performance clips in favour of IMDB-style bios for each nominee. Yes, it is nice to hear Laura Dern effuse about Olivia Colman and Glenn Close, but this does little to encourage people to see their movies in a year where the nominees are historically under-seen. All the flash in the world cannot make up for the exposure which these movies need in the ceremony; in a year where many of them are small and potentially tough, political watches they needed the Academy's clout more than ever. Its failure here is bound to have self-destructive consequences even if they rewarded strong work more uniformly than ever. 
---
Want to discover this year's Oscar fare? Check out what Redbrick Film has to think here: