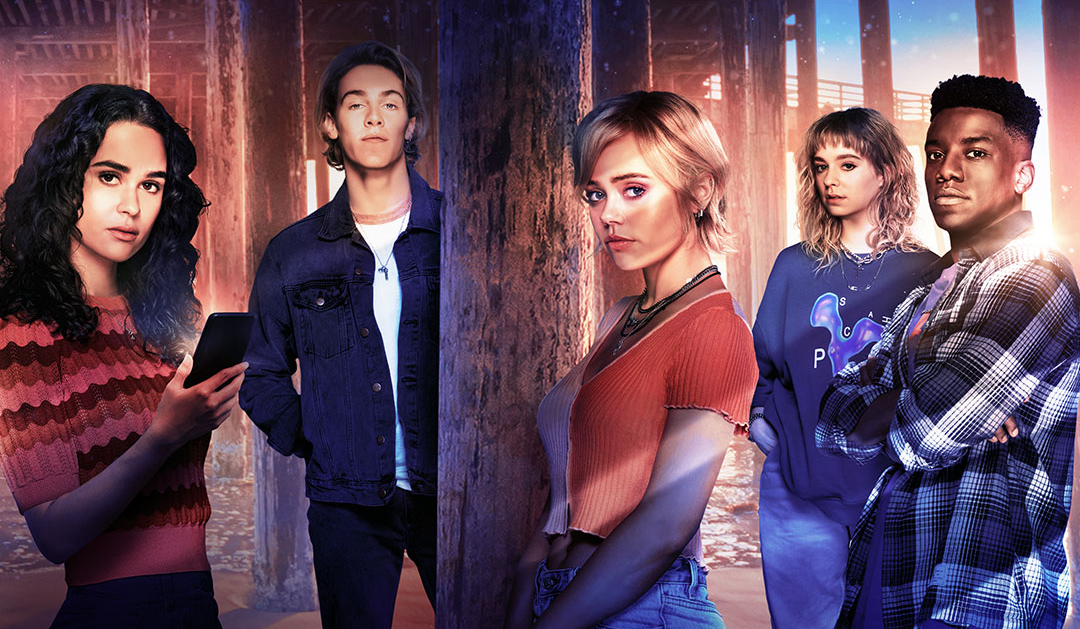 TV Editor Erin Perry reviews the second season of Netflix's murder mystery, praising the slick development of the plot and the characters
Spoilers for One of Us is Lying Season One
When the first season of Netflix's One of Us is Lying hit our screens in February this year, I must admit I was a reluctant viewer, despite my love for the show's literary inspiration: One of Us is Lying by Karen M. McManus. It was a classic case of worry that yet another good book would be destroyed by its onscreen adaptation, and as the trailers had not impressed me, I steered clear. 
However, I will admit to being proven wrong and actually being thoroughly impressed by the show when I finally was brave enough to try it – meaning the release of Season Two was a moment of great excitement. Season Two picks up where we left off with the infamous Murder Club of Bayview High, now acquitted of the murder of Simon Kelleher (Mark Mckenna), having to deal with their very real role in the murder of Simon's killer Jake Riordan (Barrett Carnahan). On top of this mess, the teens also have a mysterious 'Simon Says' blackmailer encouraging them to partake in a wide range of actions under threat of exposure, ranging from the embarrassing to the outright criminal. 
While the new threat faced by Murder Club and their allies is very real and immediate, at times the season did feel like a re-run of the previous one, bringing back the same concept of a mysterious, all-knowing blackmailer which does start to lose its impact after a while. However, the slick pacing of Season Two does allows for the mystery to unfurl at a decent rate, ensuring that this re-run does not grow stale and does keep viewers engaged. 
In terms of the characters themselves, the growing closeness between the core five and their individual development is a high point of the season. As a group that started out, in both the book and the TV adaptation, as stereotypes – Addy (Annalisa Cochrane) the preppy princess, Cooper (Chibuikem Uche) the jock, Bronwyn (Marianly Tejada) the nerdy bookworm, and Nate (Cooper van Grootel) the bad boy – the development from this starting point has turned them into well-rounded individuals who retain the sense of realness necessary for audience support in their quest. Joined this season by Simon's best friend Janae (Jess McLeod), Murder Club face normal teenage issues such as college, relationships, sexuality and coming to terms with their identities, which also aid to ground One of Us is Lying in enough reality to ensure audiences can relate to the teens on a level enough to hold sympathy for them. 
Despite the characters remaining somewhat grounded in the reality of teenage life on the precipice of adulthood, the situations they find themselves in over the course of the season tend to stretch just beyond possibility into melodrama. At times, I did find myself rolling my eyes at how convoluted some of their quests became with one in particular – which leads to the murder of another character – feeling more like an attempt to shock the audience by the writers, rather than holding any importance towards the wider storyline as, personally, the character held far more story potential in life than in death. The show walks a thin line between serious murder mystery and absurdity, and I seriously hope potential future seasons stay on the right side of that line, rather than falling into the abyss like Riverdale. 
While there are a few eye-roll moments in this new season, and it may not hold the same strength and charm as the first, One of Us is Lying Season Two is still a decent outing into a world of intrigue and suspense. It will make you think, question, and disbelieve everything each character says until the final reveal – so it is ideal viewing for those looking to invest in a new mystery. And, it has a Christmas episode, so it is seasonal viewing this festive season, sort of. 
Rating: 4/5
---
Check out other Redbrick TV reviews here:
Review: The Power of The Doctor
Redbrick's Picks: Doctor Who
TV Character Spotlight – Optimus Prime (The Transformers: G1)