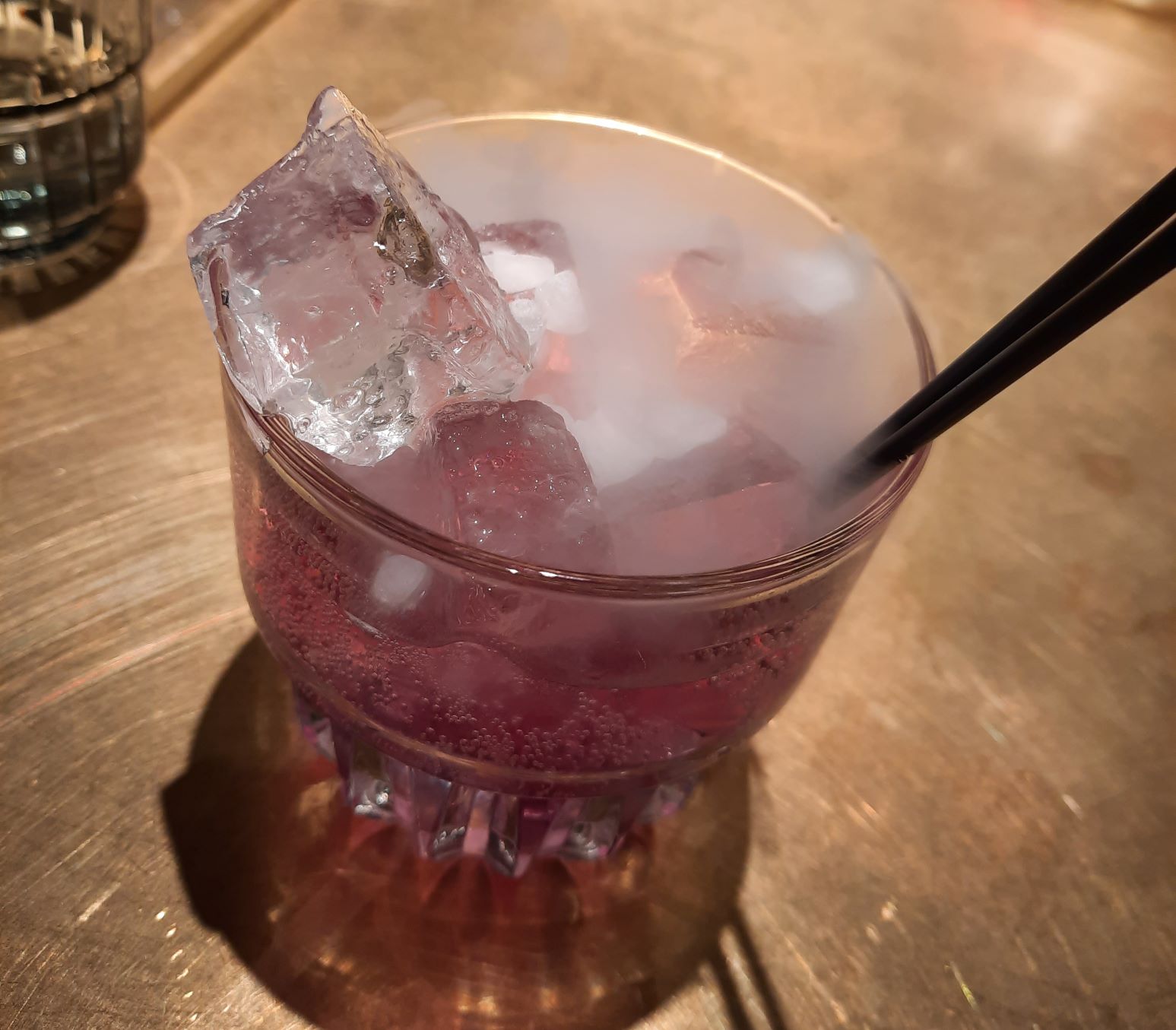 Food&Drink Editor Cara-Louise visited the The Alchemist to explore their array of food and cocktails. Here she tells us how she got on.
The Alchemist is somewhat of a hidden gem in Brindley Place. Its location is perfect, situated close to the canal and above Las Iguanas, which means you are away from the bustle of the streets outside.
The Alchemist is everything you want from a restaurant – superb service, divine food and unique tasty cocktails.
I visited The Alchemist recently for the third time, this time taking my partner. When we arrived, they sat us down promptly and gave us a reasonable amount of time to look over the drinks menu, which my partner was in awe at, and browse the mouth-watering sounding food.
The inside of The Alchemist is beautiful to look around, it has a crisp, modern feel to it and its menus are all exquisitely designed to create an artistic feel to this ravishing bar and restaurant. Every time I have been here it has been fairly quiet. However, the background music is quite loud – good quality background noise whilst you drink, eat and chat. The restaurant is split up into a bar section and a dining section, so it is not too loud with drinkers whilst you are enjoying your meal. Around us, it was mostly groups of friends or perhaps double dates – we were certainly the only solo couple on a table but it is the sort of place you can enjoy with a partner or friends.
The Alchemist is known for being a chemistry and theatre cocktail bar with the majority of their cocktails being delivered in conical flasks like in a chemistry classroom. The staff are incredibly friendly and helpful, telling you how to use or drink your cocktail, and it really adds a show-like effect to your experience. There are also normal cocktails and non-alcoholic drinks on the menu but if you are a fan of experimenting, I would recommend looking no further than the Chemistry & Theatre drinks list.
To start off with, we ordered a cocktail each. I had the 'Cherry Poppins' which contained raspberry gin with a cherry and strawberry syrup. It was very sweet, which is just how I like my cocktails, and it had a rather strong kick to it which works well for this cocktail as it is served in a fairly small glass. When it arrived the waiter had a gun-like machine where they blew up a bubble on top of the cocktail, which after less than 30 seconds, popped and turned into smoky mist. This was really fascinating to watch and added that magic feeling to the experience which this place offers.
My partner ordered the 'Colour changing one' which is my personal favourite. This contains Grey Goose Vodka, apple, soda and citrus, and is a rather fruity and floral tasting drink. This drink allows you to make the fun yourself as you get given the glass with the dry ice in, and two flasks. One contains a blue liquid, and the other clear liquid. You have to combine the two to watch it change colour to purple. It is fascinating to watch and you are left with a smoky mist around the drink.
Shortly after our drinks arrived, so did the food. I went for the cajun breaded halloumi burger and chips, which I have had before and never disappoints. My partner went for the chicken in a basket which was breaded chicken, chips and slaw in a Chicken shaped basket which aesthetically blew us away. We ordered salt and pepper fries with our meals which came with fried vegetables on them, which added another form of uniqueness to the food served here.
We decided to treat ourselves to another cocktail so I had the colour changing one, and my partner had 'Sex on the Peach' which is vodka, peach, orange juice and passionfruit. It came with a peach pearl in a plastic oyster on top. As you bite into the pearl, it explodes and your mouth is filled with heavenly peach juice. We also had brownie and ice cream which was to die for – we both agreed that it was the best brownies we had ever eaten in our lives, and we have tried a lot of brownies.
Overall, I could not recommend The Alchemist highly enough. It is the sort of place you'll want to go back to time and time again to try out new cocktails and enjoy the outstanding atmosphere and service. You will leave feeling satisfied and chemically-pleased.
---
Hungry for more? Have a look at these:
Birmingham's Best Outdoor Eateries