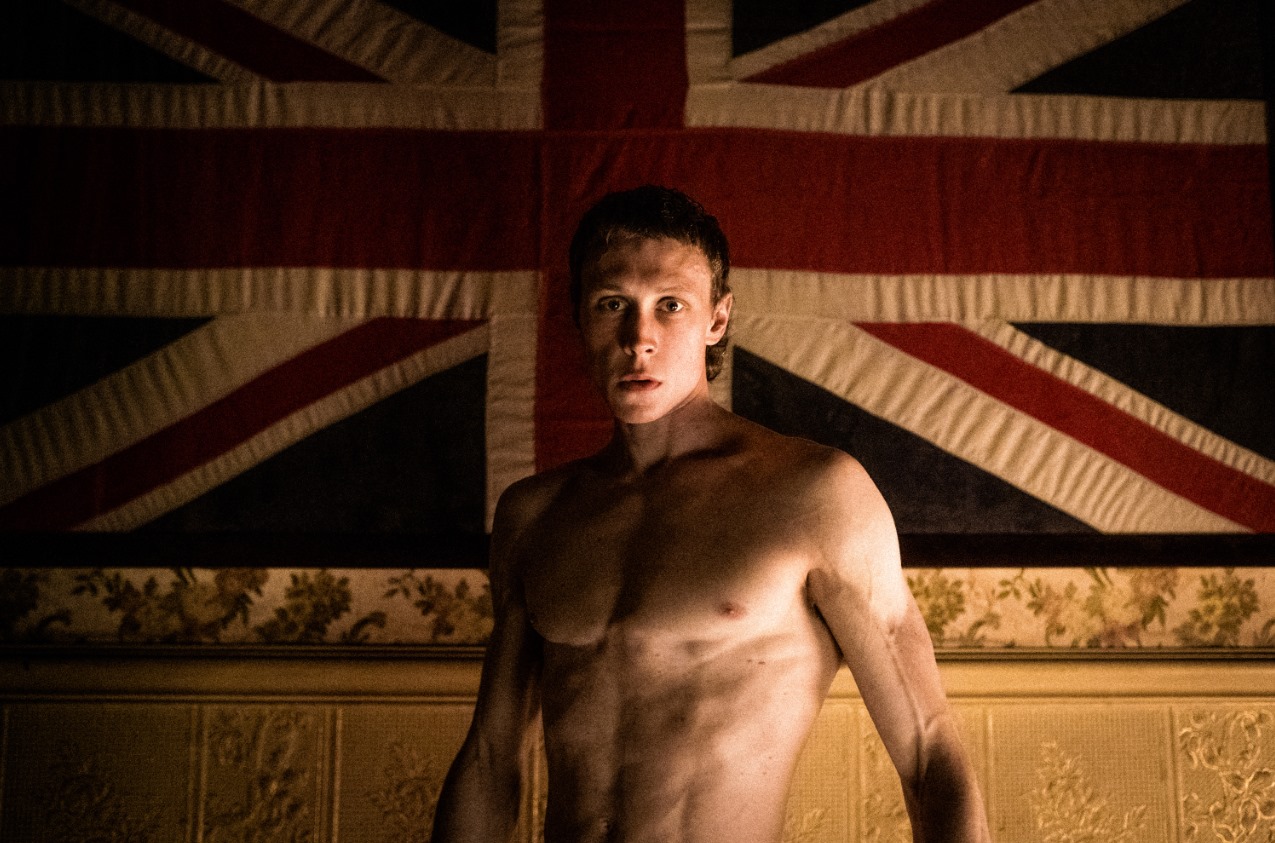 Gaming Editor Alex Green takes a look at this fictionalisation of the story of the Kelly Gang, led by notorious Australian outlaw Ned Kelly
It takes a special kind of film with the words 'True History' in the title to immediately open with the phrase 'nothing you are about to see is true'. But The True History of the Kelly Gang is exactly that kind of film. Following the upbringing and life of Australian outlaw Ned Kelly, played here by George Mackay of 1917 fame, we see a young Ned Kelly transform in three distinct acts across in just over two hours. The slow morphing of Kelly throughout the story is ultimately what drives the latest directorial effort from Justin Kurzel (Assassin's Creed, Macbeth) with Kurzel also producing.
The story of Kelly feels fully realized here through a large ensemble cast playing all their roles to a tee. Russell Crowe embodies a seemingly warm, fellow bushranger in Harry Power excellently with an explicit acoustic number about police constables being a highlight. Nicholas Hoult forgoes his recent heart-throb roles into a more darkly intriguing turn as Constable Fitzpatrick and Essie Davis is totally on form as Kelly's mother, Ellen. However, the two stars are those who display all the sides of one of Australia's most notorious criminals. Orlando Schwerdt and George MacKay are brilliant here, displaying vulnerability, bravery and insanity all rolled in without overplaying it in a comprehensive set of performances somehow pulling off the tricky task of fully exposing the nuanced fears and fierce bravery underpinning Kelly's action in a world he slowly feels more and more disenfranchised from.
Within the said ensemble cast, Kurzel can explore a full breadth of masculine personas, effectively breaking it down into its traditional ideals and how they can fundamentally change and define characters. Violence infects Ned's life as its prevalence and scale becomes larger, starting at something domestic and becoming much more. There's even some dry humour used to poke fun at the empires occupying Australia and through that, there's some brief but fun looks at colonialism.
That humour is ultimately fleeting brevity for a film which tonally establishes itself early on as one that is as oppressive as the English colonists themselves. The motif of the pale horse and establishing shots of a desolate outback with dead trees do a great service to this, with a hard sense of bleakness. It certainly makes The True History of the Kelly Gang a hard watch, its measured pace feeding into an unfolding depravity that almost feels ominous in its inevitability, partly fed by the real-life story and by the fact the film establishes its own unpredictability.
Mackay provides an overarching narration throughout the narrative that takes the form of a long form letter. It begins with a promise that what he writes is true complimenting the film's contradictory assertion and Kurzel revels in this complete sense of uncertainty, crafting some brutal and at times, insane sequences that present themselves as either the harshly realistic happenings of a character in chaos or the unrealistic ramblings of a mad man. To achieve this, Kurzel helms some glorious visuals held together by excellent cinematography from Ari Wegner and a score that often is absent, yet completely brilliant at aiding tension and fear when necessary. You can thank Kurzel's younger brother Jed who has pedigree in the horror genre with scores for The Babadook and Overlord.
Sadly, said visuals can sometimes result in Kurzel getting a bit too hands-on with some action scenes. The direction to put the camera as close to Kelly as possible as his psyche starts to fray is understandable and solid. What doesn't help is an obnoxious use of strobe lighting which doesn't add too much apart from being headache-inducing and with too much of a desire to achieve a stark artistic contrast between light and dark, sacrificing key clarity. It hurts a finale which is already struggling thematically to tie everything together that's come before. A shame that ultimately for all its noise, the film finds itself running empty in its third act.
What does matter is few films so far in 2020 have managed to put together such a shamelessly bleak atmosphere so well with The True History of The Kelly Gang. When it is hitting its notes, it hits them with a cacophony of bangs contrasted with some brilliant moments of silence. Whilst its final cadence doesn't entirely land perfectly, Kurzel has put together a daring, if at times dissonant picture framing Ned Kelly in all sorts of perspectives and lights. Regardless of that, Kelly's rebellion and growth are impossible to look away from, no matter how hard it feels to observe. At least Crowe is available to sing acoustic songs in the outback.
Verdict:
A resolutely bold film that instills a gripping atmosphere, provides excellent central performances amongst a beautifully shot and consistently paced picture. It's just a shame it doesn't entirely stick the landing.
8/10
The True History of the Kelly Gang is in cinemas now.
Imagery courtesy of Film4. All rights reserved.