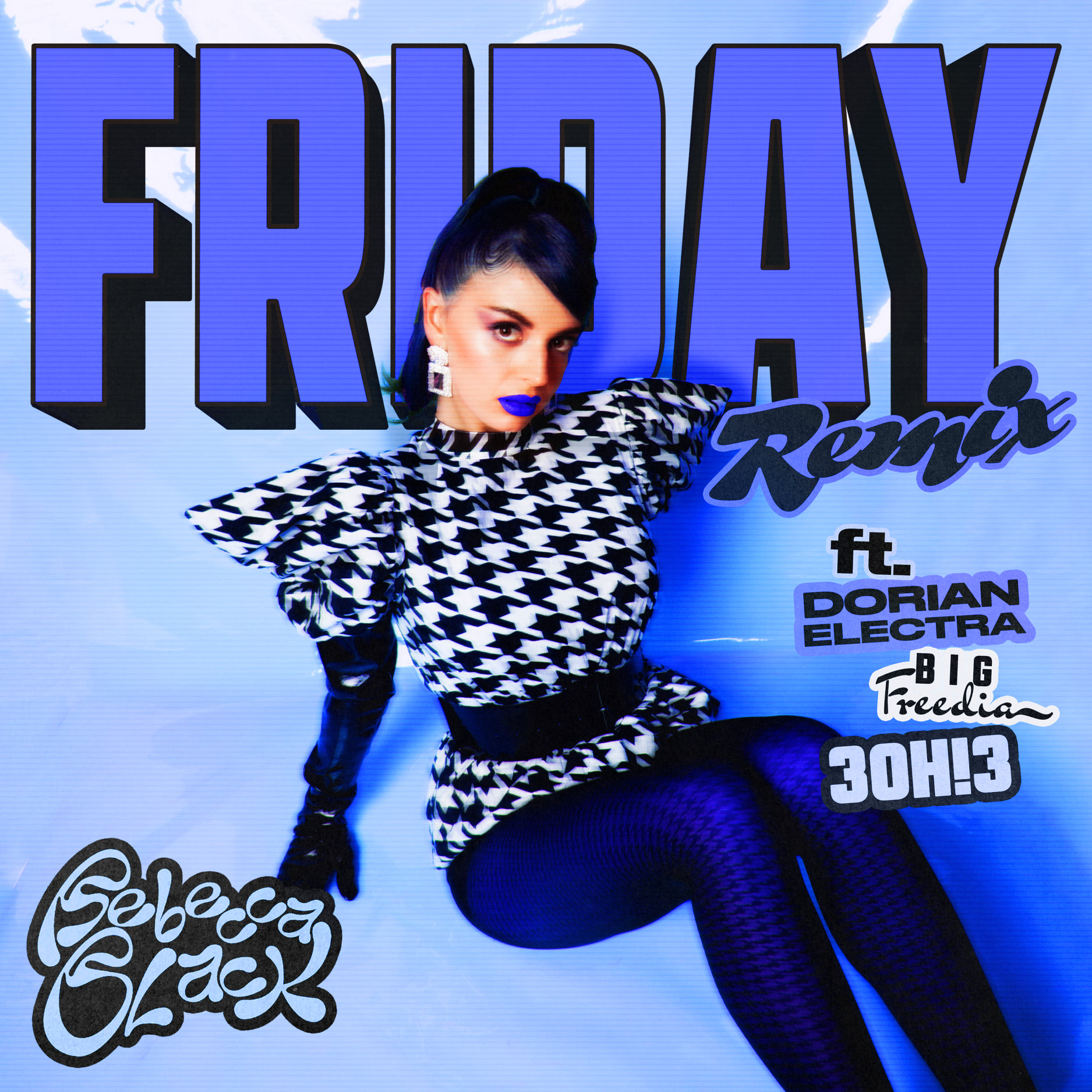 Music Critic Minnie Life describes the remix of Rebecca Black's 'Friday' as a hyperpop reimagining that signals an exciting new direction for the artist
Everyone remembers where they were when they first heard Rebecca Black's iconic viral sensation 'Friday.' It encompassed everything about early 2010s online culture- random, cringey and autotuned beyond belief. However, 10 years down the line it feels like we have come full circle, with many people online declaring the end of cringe culture and fully re-embracing all the weird and wonderful things they loved as young teens. 'Friday' has certainly benefitted from this renaissance, and I think Rebecca Black boldly reclaiming the track that saw her face relentless and vicious online bullying is an incredible power move.
The 'Friday' remix, featuring such hyperpop legends as Dorian Electra, Big Freedia and 3OH!3, is a total fever dream. It sounds like something straight out of the 100 gecs playbook. It is loud, it is unabashed and it is so much fun to listen to. The song keeps the classic 'Friday' intro (who can ever forget 'gotta have my bowl, gotta have cereal'?), but pitched and distorted beyond belief. But I am certainly not complaining, as a massive hyperpop fan I was instantly into this bizarre vibe Rebecca Black was certainly aiming to capture. The song then goes onto to feature verses from the aforementioned additional artists, all of whom appear in the expectedly wacky music video. I could try and map out the video for you, but I truly think that would be impossible to do so. Therefore, I would highly recommend you take three minutes out of your day to watch it. You will not regret it, I promise. 
All in all, the 10-year anniversary 'Friday' remix is just so 2021- unhinged, wild and you are not entirely sure if it is real. I like this direction for Rebecca Black, who is steadily going about reclaiming her music career from the jaws of early 2010s YouTube. If she really dives into this hyperpop niche, I think it could shape her career into something wonderful. I for one will be keeping an eye on what she does next. 
Rating: 7/10
'Friday (Remix)' is available now via Rebecca Black
---
You Might Also Like
Anti-Love Songs, and Why They're Better
Single Review: Cassia – Don't Make a Scene