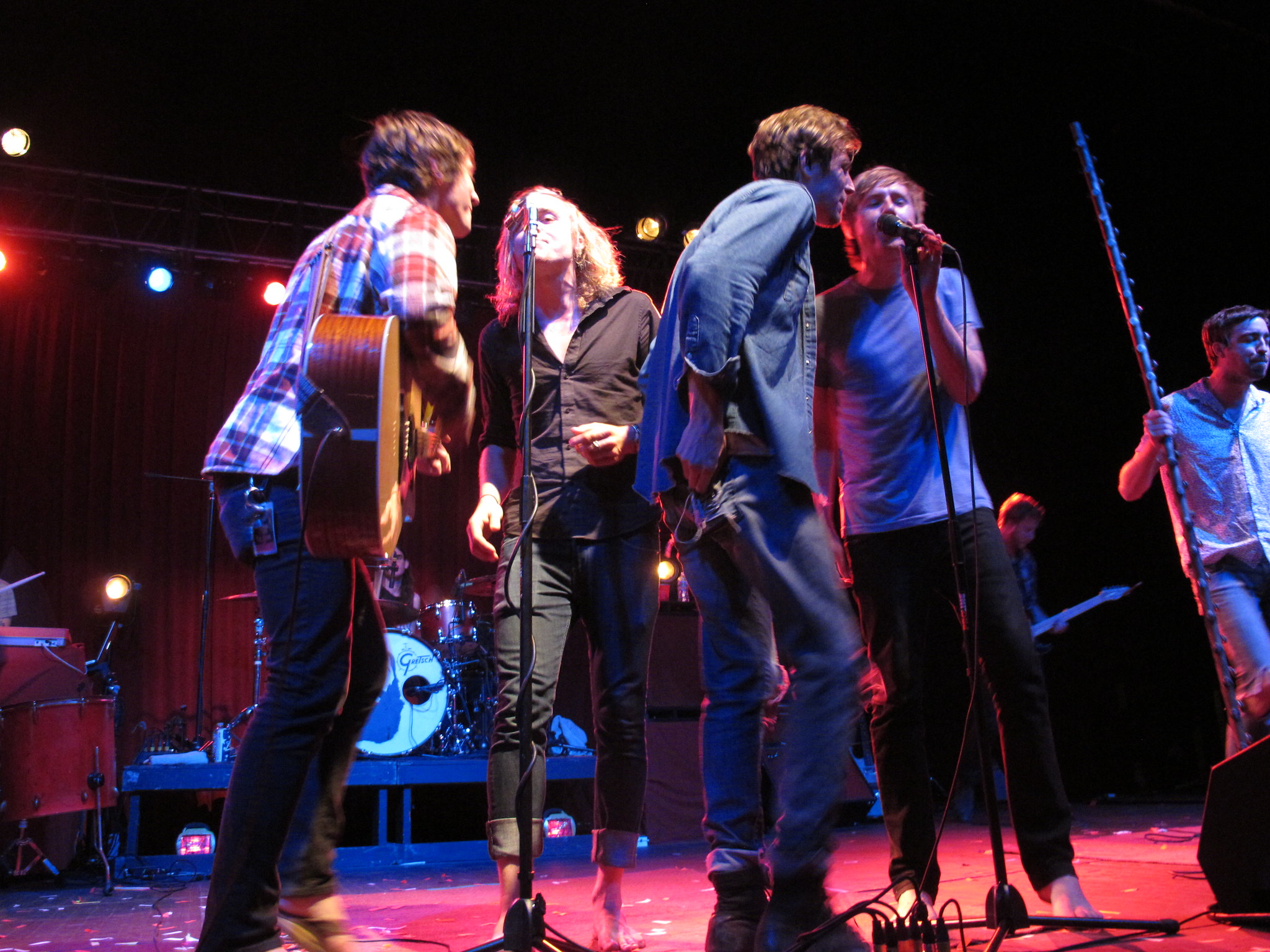 Music Critic Sammy Andrews reviews The Maine's latest single which could be one of the tracks of your summer
The Maine's latest single 'Sticky' is a vibrantly fun and joyful delve into a feel-good, guitar led pop sound.  An expression of infatuation and adoration, 'Sticky' whisks you through the happiness and wistfulness associated with falling for someone. As the first single from their upcoming album XOXO: From Love and Anxiety in Real Time this is a really exciting look into what is in store from the band. 'Sticky' is extremely catchy, and at its core, a lot of fun.
In their last studio album, You Are OK, The Maine explored heavier sounds and subjects, and delved deeper into their pop-punk roots. Yet, from their new single 'Sticky' they seem to be departing that sound and exploring different avenues. A step into feel good guitar pop, 'Sticky' has elements of sounds they have occasionally played around with, but this time really pushes them to the forefront. The leading guitar hook is incredibly simple but brilliantly catchy, working wonderfully in the chorus along-side the drums to create an incredibly joyful and upbeat atmosphere. This is the kind of song that I will play all summer.
What stands out to me is how much fun this song is. The Maine do not seem to be taking themselves too seriously in 'Sticky' and this freedom really pays off. Lyrics such as 'you're on repeat just like so good in Sweet Caroline' immediately strike out as really playful phrases that capture the witty light-heartedness of the song. The entire chorus and specifically the line 'sticky just like the song in my head' are so fun and catchy, and I found it, fittingly, stuck in my head as soon as I heard it.
With 'Sticky' The Maine have released a really joyful and upbeat single that delves into a really exciting sound for the band. 'Sticky' is a fun and catchy expression of infatuation with someone. For each witty lyric and guitar hook, 'Sticky' will be the song stuck inside your head.
Rating: 8/10
Sticky is available now via 8123 & Photo Finish Records
_________________________________________________________________________________________    You Might Also Like:
Single Review: Taylor Swift – You All Over Me (feat. Maren Morris)