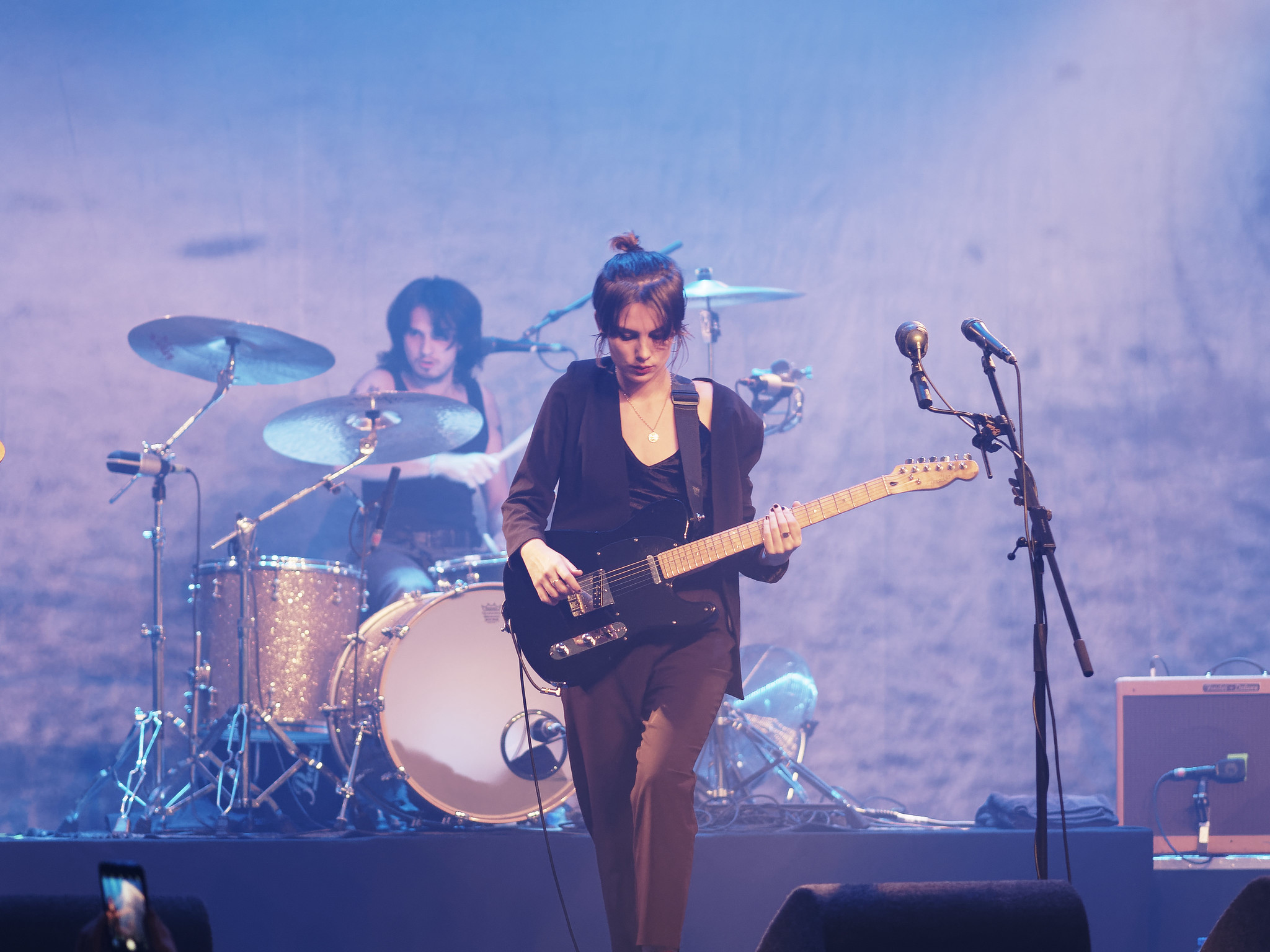 Music Critic Sammy Andrews reviews this high energy Wolf Alice single which shows much promise ahead of their new album
Ahead of their third studio album, Blue Weekend, Wolf Alice have released 'Smile,' a single full of energy and atmosphere. 'Smile' is rooted in fighting back against assumptions and that frustration within the song is palpable. 'Smile' likens itself to the heavier sound of Wolf Alice's discography, but still carries a trance-like wistfulness that elevates it out of its grungier influences and into other facets of their sound. It is a song full of character and offers a really exciting look into the direction Wolf Alice are headed.
'Smile' take listeners into the darker side of Wolf Alice's sound, echoing songs such as 'You're a Germ' and 'Moaning Lisa Smile.' The song bursts out of a soft distortion and into gritty, low guitars and as the drums explode into the first verse, the song affirms its energetic status. Each verse is carried along by a low bassline that wonderfully compliments the pulse of Ellie Rowsell's lead vocals. The lyrics hit with a rhythmical punchiness and confidence that really pushes through lines such as 'I am what I am and I'm good at it / And you don't like me well that isn't fucking relevant.' 'Smile' does not hold back in its brashness either lyrically or musically.
Yet, this song is not an entirely loud and in your face statement. The chorus lifts up and out into a hypnotic twist of synths and extended soft melodies. These moments liken themselves to sounds that Wolf Alice have previously explored on 'Don't Delete the Kisses' and 'Bros.' These two sides to the song complement each other wonderfully and enable each sound explored to neither fall flat nor become repetitive.
In these contrasts and contradictions, Wolf Alice offer a really exciting sound in 'Smile.' Each element melds together into a really high energy, and yet hypnotic three minutes. A clear statement against assumptions and preconceived notions, Wolf Alice approach the subject with nothing but confidence and an admirable brashness. 'Smile' is a testament to the two sides of Wolf Alice's sound, merging them together to create something really exciting and really captivating.
Rating:9/10
Smile is available now via Dirty Hit
_________________________________________________________________________________________   You Might Also Like: