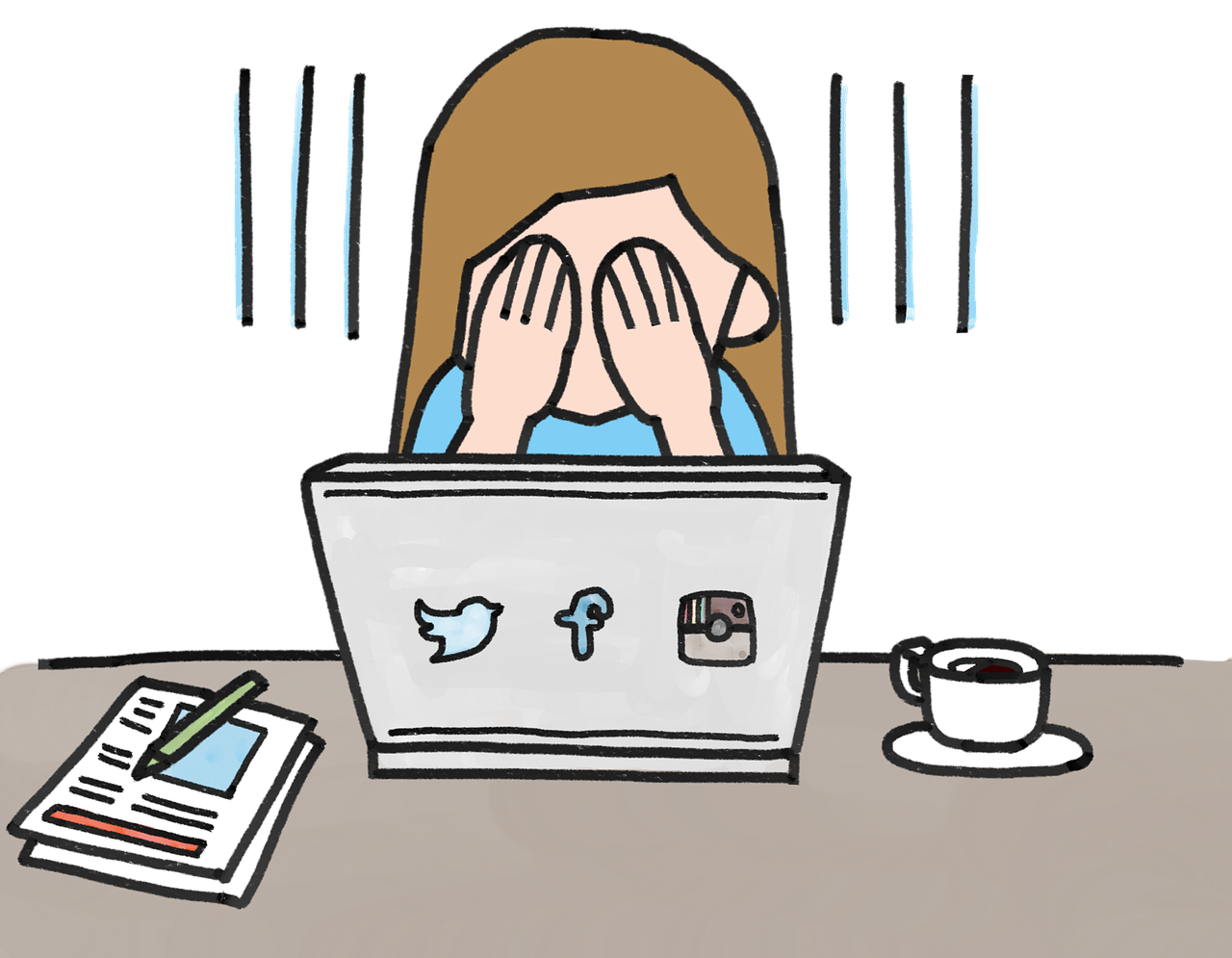 Food & Drink Editor Harriet Laban argues that the lockdown may be easing many of our social media anxieties
Social media pervades modern culture, seeping into many aspects of our everyday lives. The benefits of heightened levels of online communication have been foregrounded during the Covid-19 lockdown, helping mitigate the effects of loneliness and disconnection. However, social media platforms are also notorious for generating addiction; the endless supply of new content engages users in a whirlwind of comparative consumption.
The question is, have our levels of social media usage dropped during lockdown, as our day-to-day lives have revolved around the home rather than enviable activities and social occasions? Arguably it has, for some. Those who seek to use social media as a way to show off their latest brunch outing or weekend away will have found themselves disappointed, due to lockdown curtailing their opportunities to post about such things.
However, the beauty of social media is its adaptability; Covid-19 has not got in the way of new content being produced. Rather than posting their artisanal coffee, people are instead taking pictures of their home-baking endeavours. We have been flooded with images of banana bread, sourdough starters, and a whole range of other treats. All the shops might be shut, but people are indulging in online shopping hauls, sporting a wide variety of luxe loungewear looks on their stories. These types of posts perpetuate the comparative qualities of social media which can be so addictive.
The fact that new content is continually being produced, even by those who use platforms as 'regular' users rather than influencers, means that there will always be the potential for FOMO (fear of missing out) to creep in. Other users are still exposed to the daily activities of hundreds of other people. The culminating effect of this does tend to lead to feelings of missing out, especially if you see people that you know having socially distanced meet ups, whilst you are still not ready to venture out.
However, social media, and Instagram particularly, has been used in a different manner too, as it has helped to shoulder the online aspects of activism in a world where going outside to make a difference has been impossible for some. A deluge of informative posts linked to the Black Lives Matter movement, as well other movements encompassing things such as sustainability, have appeared in the past weeks of lockdown. Social media has become a tool for education and awareness, moving away from superficiality to a greater form of influence. For many, the rise in online activism has been further reason to engage in social media platforms, rather than to stay away.
Lockdown has been a lesson in discovering that the important, and fun, things in life don't always lie beyond the four walls of your home. It has been a time for some to step away from social media, finding creative ways to combat boredom. For others, social media has been an invaluable tool in overcoming loneliness and enabling critical activist movements to retain momentum in a time when we cannot come together physically. There is no right or wrong. FOMO might sometimes rear its head, but can be kept at bay by remembering that social media is just an illusion. Singular images are just a snapshot of someone's everyday reality; the chances are, they have been sat indoors for the past few months just like you have been.
Like this? More from Life & Style.
A Survival Guide for Couples Going Long Distance
Zoom Boom Highlights How Interaction Is Going Viral
Shopping in Britain Post-Lockdown
BDSM: Is It For Normal People?