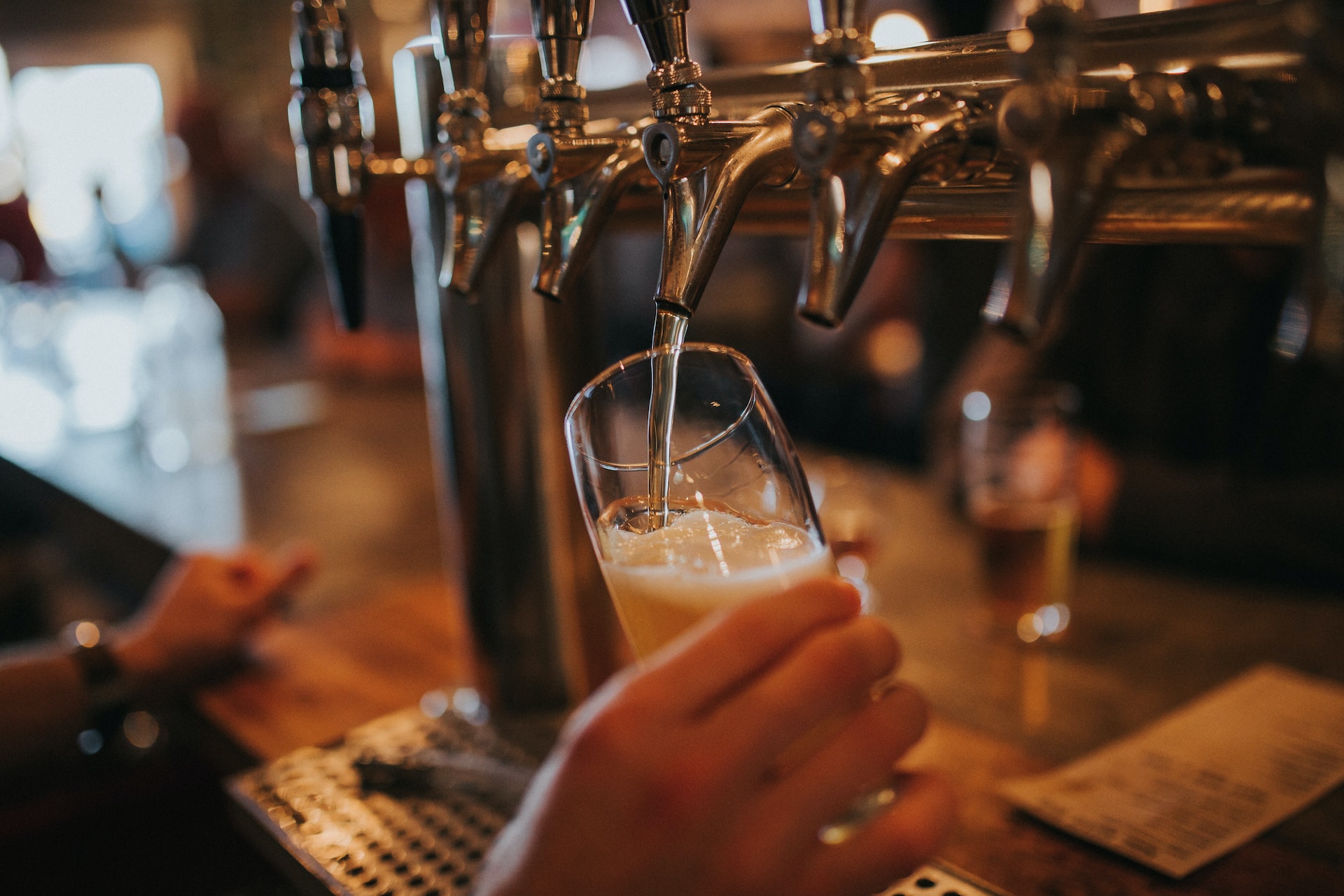 Gaming Editor Benjamin Oakden interviews members of the Real Ale and Cider Appreciation society on their favourite pints, local pubs and AleSoc memories.
What's your favourite pint? 
'My all-time favourite is Tom Long, a great amber ale from Stroud Brewery, my local away from university. Local is always best! Around Birmingham though, you can't go wrong with a pint of Attic Brewery's Institution or Birmingham Brewing Company's Bitter Brummie! If the brewery is close-by to where you're drinking, you can't go wrong.' Henry Mabley, Society Chair.
'I'm a bit of a self-proclaimed expert of the pubs of Birmingham. Although there are many great pints to have in the city's lovely venues, my favourite has to be a pint of Brother Rabbit at the Colmore. It's a classic, moreish golden ale in a beautiful pub.' Harry Curtis, Treasurer.
'My go-to pint is a properly poured Guinness, which I feel has a perfect taste and texture. If I was going to splash out then my favourite pint at the minute is a Tropicana IPA by Tiny Rebel Clwb [sic.] which is really refreshing.' Ben Wanless, Society member. 
'My favourite pint is Lilley's Mango cider. Seeing it on tap always makes me smile and the smooth mango taste reminds me of sunny times- I have spent many a happy evening at my local pub sipping this and doing traditionally terribly at the pub quiz there with my mates.' Thomas Rourke, Society member.
What is your favourite Birmingham pub? 
'My favourite pub is the Weighbridge in Alvechurch, which is just outside Birmingham on the Selly to Redditch train line. You can always rely on it to have some great ales on, and the atmosphere is always warm and friendly. Plus they have a really fun beer festival in the autumn and spring!' Henry Mabley, Society Chair.
'My favourite ever pub is the Woodman, which is now sadly closed. It was a traditional pub with great beer and dangerous ciders that saw students and locals mix without any difficulty. The encroachment of HS2 was too much, but I dearly hope it can be reopened once construction is completed and can resist the grasp of a chain pub.
My current favourite pub combo has to be the Stirchley double of Attic Brew for a few pints of excellent, and often rather strong craft ale, and then a wobble down the road to the lively British Oak to keep the evening going. Stirchley is a hub of some of the best beer in the country, which we're really lucky to have right on our doorstep, with other excellent venues such as the Birmingham Brewing Company, Wildcat Tap, and Glasshouse.'  Harry Curtis, Treasurer.
'My favourite pub in Birmingham is probably the Spotted Dog. It's a classic old pub with good atmosphere and I've had a lot of good chats with some of the locals there.' Ben Wanless, Society member.
'The Post Office Vaults. It has a cosy atmosphere and a great selection of constantly changing beers and ciders. It used to be a secure storage space for Birmingham's letters and parcels, making it feel insulated from the hubbub of Birmingham. 
The Vaults hold a special place in my heart as I vividly remember sitting with my Dad, Joe Rourke, enjoying a pint here before he passed away. Sitting in the Vaults brings back many a happy memory of time spent with him.' Thomas Rourke, Society member. 
What's your favourite memory with the society? 
'Last year at the Weighbridge's May beer festival, our former chair was so ashamed of buying six pork cobs one after another that he ended up going to the bar in disguises! The society is great for meeting up regularly with friends and exploring new places, so you make some funny memories.' Henry Mabley, Society Chair.
'I have several great AleSoc memories- winning the pub quiz at The Weighbridge is certainly a good one as is the Two Towers brewery tour, but the best AleSoc event for me has to be the Weighbridge Beer Festival. Ales were drank, pork rolls were eaten and horses were befriended- it was a great start to the summer!' Harry Curtis, Treasurer.
'My favourite AleSoc memory would have to be winning the pub quiz at the Weighbridge in Alvechurch- especially spending my winnings on a homemade pork pie!' Ben Wanless, Society member.
'The welcome night at the Hop House in Harborne. This was my first time at AleSoc and I remember being overwhelmed, in a good way, by the talkative, friendly and enthusiastic members there. I also managed to nab an AleSoc sticker, which is now proudly stuck to my bedside cabinet reminding me forever of the lovely bunch of people that make up AleSoc.' Thomas Rourke, Society member.
---
Thirsty for more? Check out these other articles:
Interviewing Chef and TikTok star Poppy Cooks
Review: The Thinking Drinkers Pub Quiz
'Super Saturday': A Case Study of Britain's Drinking Culture