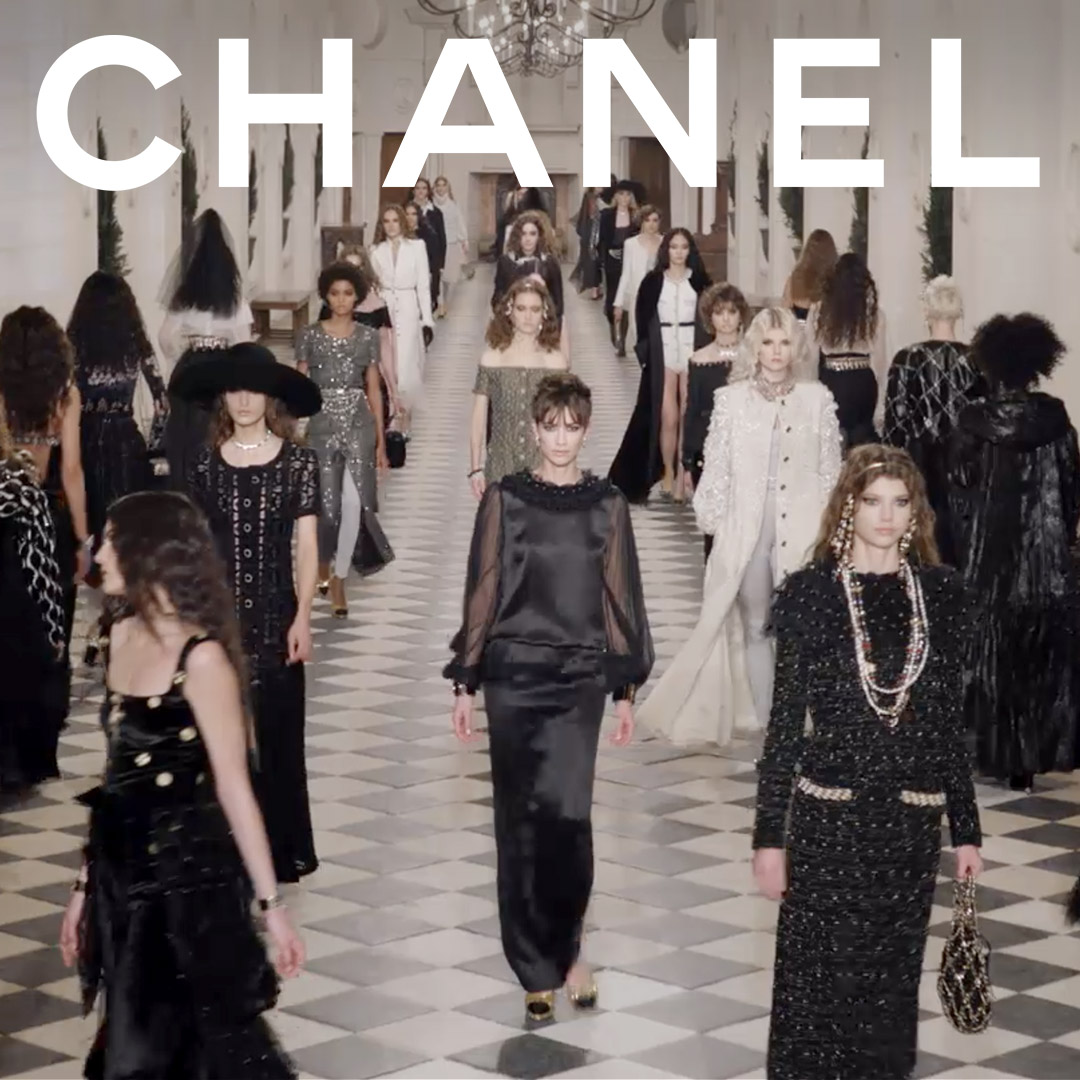 Life&Style writer Leah Renz reviews Chanel's historic collection, noting its blend of Renaissance and contemporary influences
Chanel's virtually streamed Métiers d'Art collection begins with a wide shot of the Château de Chenonceaux and a reflection of its white stone arches in the still waters of the River Cher. The palace – known as the 'Château des Dames' was largely designed and inhabited by French Queen Catherine de' Medici before she was relocated to make room for the King's powerful mistress and advisor, Diane de' Poitiers.
This annual fashion show is an indulgent feast of high luxe craftsmanship, explicitly created to extol the virtues of 38 of professions of art (the literal translation of "Métiers d'Art). This year the collection cannot be sashayed before a crowd of elite fashionistas and celebrities; instead, it is virtually streamed and has a live audience count of exactly one: actress and Chanel ambassador Kristen Stewart.
The legacy of these powerful women meant that shooting the show at the palace was 'an obvious choice' according to creative director Virginie Viard, the new head of Chanel since Karl Lagerfeld's passing in 2019. 'It was designed and lived in by women, […]  It is a castle on a human scale.  And Catherine de' Medici's emblem was a monogram composed of two intertwined Cs, just like that of Chanel.' A 60m long creamy hallway lined with arches acts as a runway, and fierce-looking women strut down it like punky ghosts of nobility past. The interior has the feel of old French heritage made contemporary, with its chandeliers, Renaissance arches and checkerboard flooring.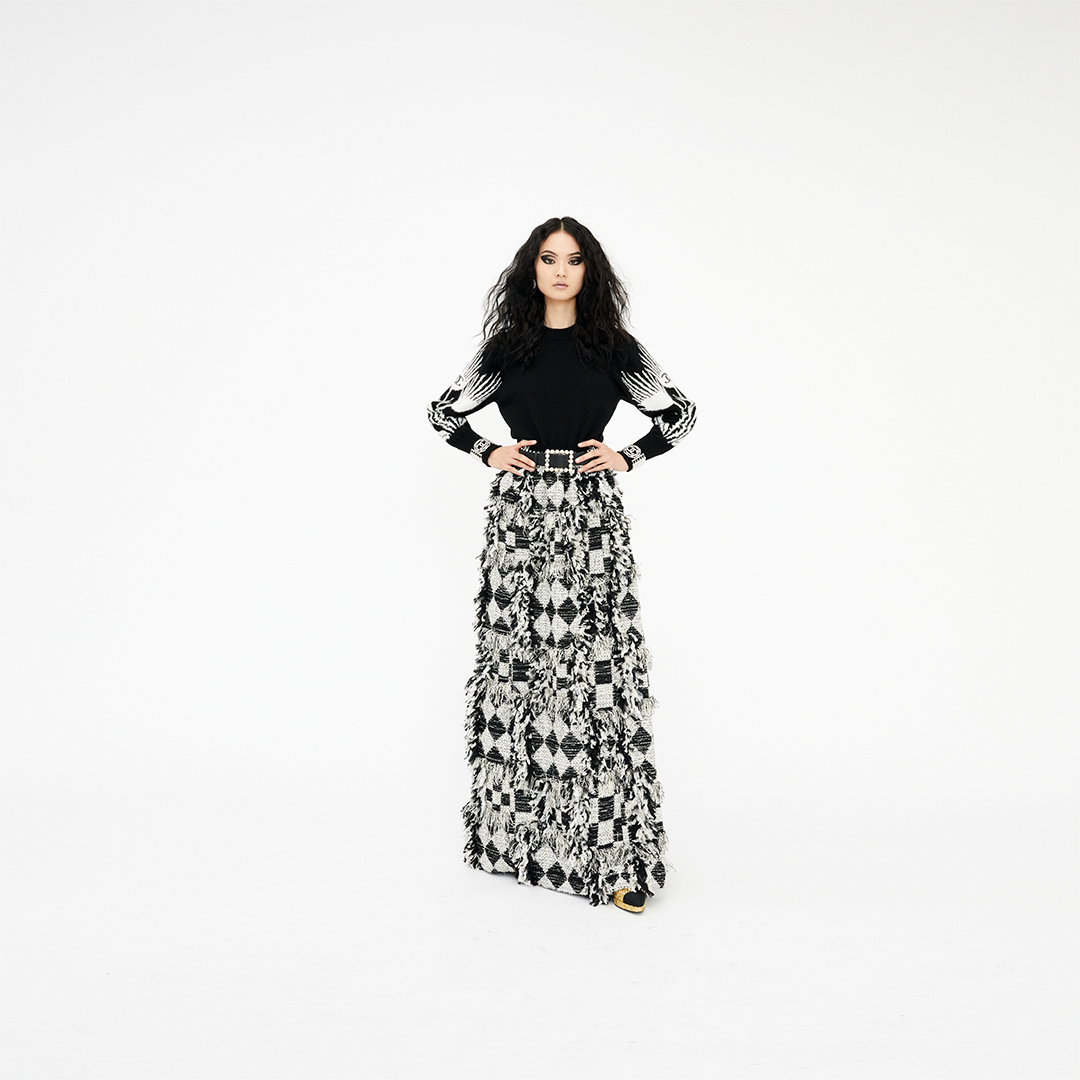 Viard's collection follows much in the same vein. She incorporates balloon sleeved blouses and floor-length skirts with pearl-encrusted cuffs and oversized shapes, mixing Renaissance influence with Chanel staple tweed blazers and strings of pearls. One stand-out piece particularly reflects this ambitious blending: a floor length distressed black and white chequered tweed skirt. It hearkens back to the femininity of Renaissance dress and Chanel heritage (through the tweed and black and white palette) and yet, in combining the two, creates a piece which is fresh and rebellious, and what's more, eminently wearable (this is a 'pret-a-porter' collection after all).
There is also a gorgeous red tweed jacket with the typical Chanel high round collar but extended beyond the usual blazer length so that it flaps open to reveal its silky lining. Sheer dresses and jewelled hot pants are further highlights, and the frown plus smoky eye make-up sported by every model makes for a collection with attitude.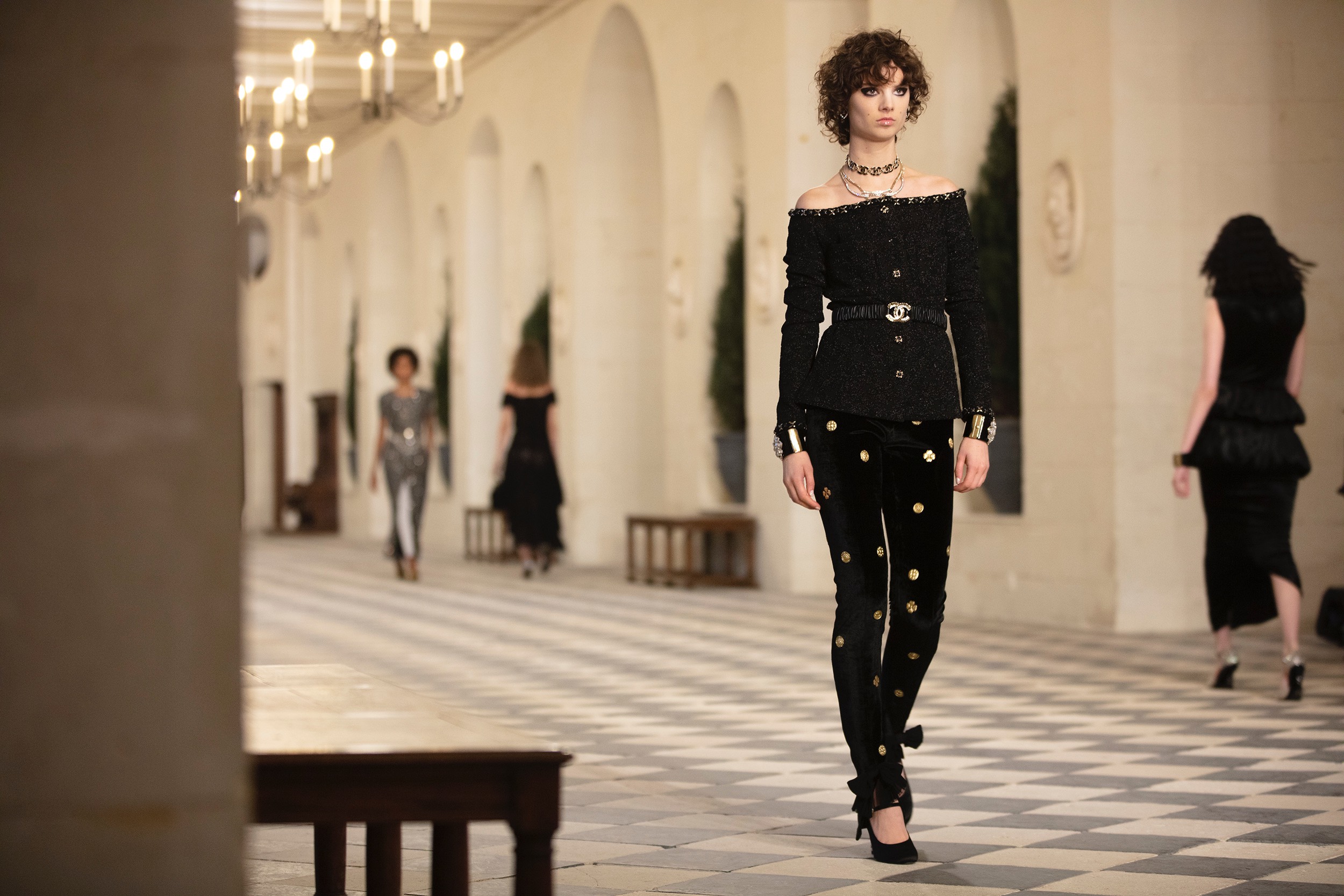 The only mystery is that of the purpose played by the pastel leggings which poked out from under the Chanel minidresses. The baby-summer colours washed themselves out against the predominantly neutral palette of black and white, and the leggings felt jarringly out of place when worn with such otherwise sophisticated and exquisite clothes. Unlike the long skirts and blouses combo, this did not feel like a fresh re-envisioning of an older trend, but rather a further nail in the coffin of 80's fashion blunders that must never be reincarnated.
Nevertheless, Chanel's latest collection is worthy of its majestic setting, and its attitude of strength has never been more important.
Read More Like This:
Spotlight On: Burberry x Marcus Rashford
Stark, Naked: Lingerie Gone Rogue