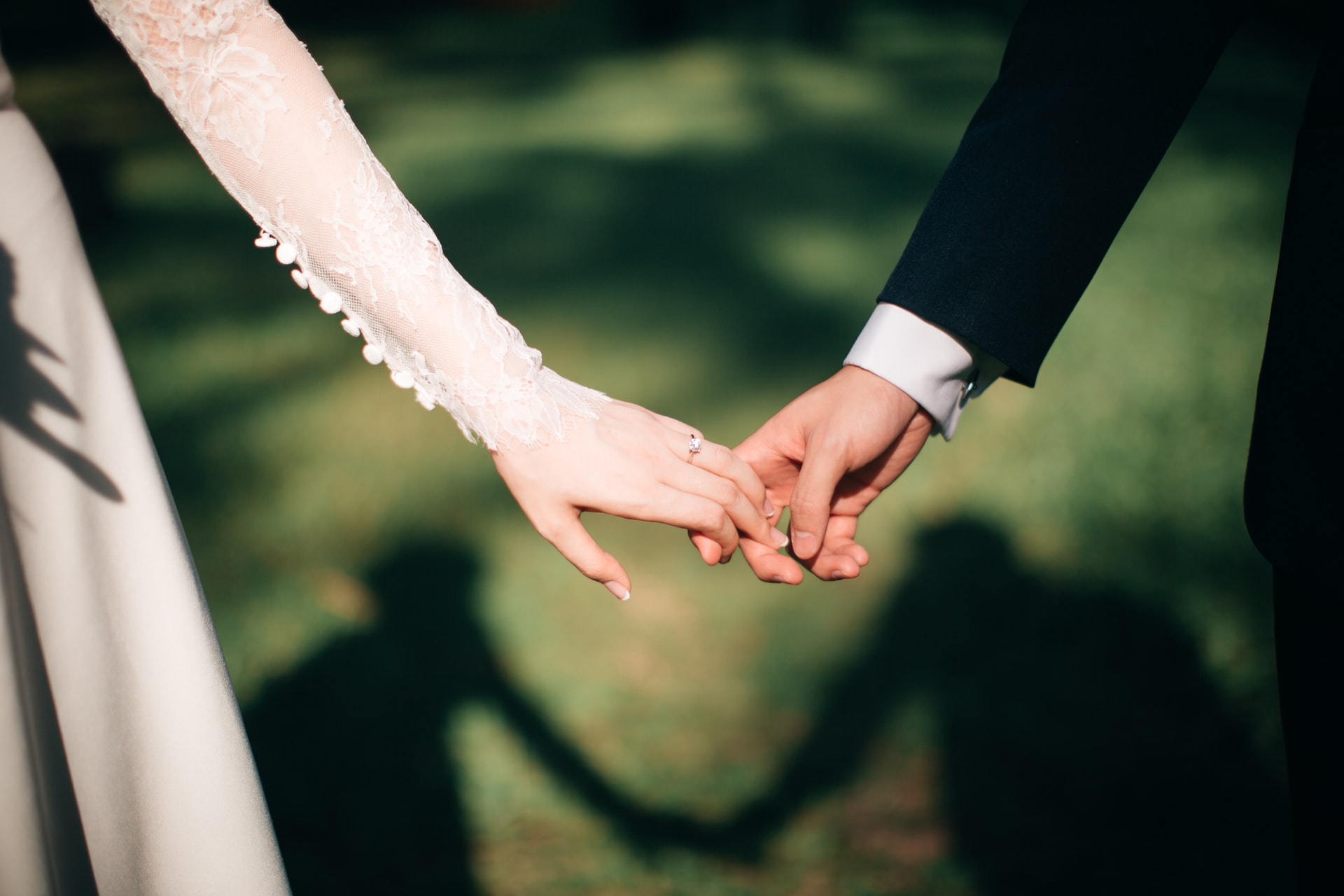 Through three interviews, Life&Style Writer Anna Emmerson Robinson sheds light on romantic journeys least understood by the mainstream and makes a case for more positive representation
When we think about rom-coms and the relationships they portray, it's typically a straight man and woman meeting, falling in love, having an argument and then getting married. But, in 2021, who does this really represent? The 'conventional' relationship of man and wife and 2.5 kids is no more, as people choose to have children without marrying first, or have polyamorous relationships, or enter into new kinds of relationships later in life. Sometimes, people don't enter into relationships at all. What kinds of relationships are real people having– outside the realms of TV and film? 
The first people I spoke to were Emma and Jos– a couple who have been together for over a year and met on Bumble. The format of Bumble didn't really appeal to Emma, but she used it as a space to explore and accept her bisexuality where nobody knew her. There she met Jos, who also identifies as bisexual, and they have been together ever since. Around their friends and family, they have been accepted, but they noted it can be a challenge in straight and queer spaces to be welcomed as a bisexual where unfortunately biphobia may occur. They noted that 'picking a side' was a theme prevalent in society and the media when it came to bisexual relationships. They also both mentioned a worry internally of 'am I just gay or just straight–' a fear which they suggested was a conditioned reflex that the media at times can reinforce.
When I asked them the best way to get through this fear while in a relationship, they said communicating with each other was key. I asked them whether their format of relationship (bisexual but outwardly heterosexual presenting) felt represented in the media and popular culture. 'Partly,' they said– there is little bisexuality within media and when there is, they are rarely paired with another bisexual person. In shows like Sex Education– which has helped audiences learn about all different kinds of sexualities such as Ola's pansexuality journey– bisexuality is shown as Adam either being with Amy (a straight woman) or Eric (a gay man); never with another bi person. Emma noted that 'because bisexuality is so misunderstood by both the LGBTQ+ community and the hetero community, it gets missed in representation.' The last question I asked them both was what their favourite thing about each other was. Emma said she loved Jos' generosity- with his time, knowledge and resources. Jos said Emma's enthusiasm and drive was his favourite thing. These emotional attributes came before any physical thing they mentioned, which really highlighted to me as an outsider just how strong their relationship is.
The next person I spoke to was Dmitri*, a gay man interested in exploring a polyamorous throuple after an unpleasant breakup where he realised he was often more committed than the other person. He suggested that having two partners appealed to him because there would be more commitment and reliability on each other equally. He said that communication was vital in any relationship, but having two people to be open with would make good communication easier– 'if you date one person who never shared their feelings until it's more serious, you're talking to a brick wall/their friends/their family- in a throuple you have a teammate!'
I asked him how well-represented he felt polyamory was in the media and he said that there is a huge misunderstanding between polyamory, consensual non-monogamy (such as an open relationship) and polygamy, like the documentary 'The Man with 80 Wives.' All of these forms of relationship are different, but tend to be grouped under the same bracket. Dmitri noted that he was only interested in polyamory, but people tend to think of an open relationship instead. He said that 'representation of more than two-people intimacy is either pornographic or a dirty secret that gets someone exiled by their community.' He went on to say that because polyamory isn't given a platform in traditional media, these assumptions and prejudices are the only thing people have to go off. He stated that 'non-conventional' relationships have always been the butt of the joke with little to no positive representation. But, with around 17 million people in the US noting their relationship preference as polyamorous, a large percentage of the population are not represented within the media- something which actively needs to change. Dmitri then noted that the rules of cheating in 'conventional' relationships still apply to other forms of relationship and it's more about personal boundaries and the communication within the relationship that matters.
The final person I spoke to was Nadine, a mum of two who was married to a man for 18 years and believed that a conventional marriage and kids was the right path for her. She had a few moments during her marriage where she had feelings towards her female work colleagues but never acted on them, as she was married and a tutor at college once said that it was normal to like women but not do anything about it. She later realised she wasn't being true to herself and wasn't interested in her marriage anymore and was more interested in admiring women around her. Following her marriage, Nadine was in a relationship with a woman and said that emotionally, being in a gay relationship was 'like a big weight had been lifted off.'
She stated that she much preferred being in a gay relationship as she can be her true self and doesn't have to hide her emotions. 'When I was married, I thought I knew that that was the right kind of love I wanted. In fact I wanted and needed a female to complete me.' Nadine told me that there was no negativity towards her when she came out, with her Nanna telling her that as long as she was happy, that was all that mattered. She did note, however, that she does not feel she can see her type of relationship journey in the media. And yet, for many older people, a second long-term relationship after coming out is quite commonplace. A solicitor I spoke to said that many of her divorce clients are gay men and women who come out later in life, often after a long marriage and children.
There are so many different types of relationships nowadays that would go against the heteronormative convention that some argue are equally loving and dedicated. Relationships are fluid and constantly changing, yet they are still being viewed through a judgmental lens in the 21st century. Rom-coms do not accurately portray what real life relationships are like anymore– the typical girl meets boy narrative has become outdated and doesn't represent a vast subset of the population who have queer relationships. Better representation of the spectrum of relationships needs to be portrayed positively  in media in a positive light, allowing the beauty of different relationships to be shown to a wider audience.
*not his real name
---
Read more from Life&Style:
Dating Apps During COVID-19: Love At First Click?
Spotlight On: 0121 Street Huns