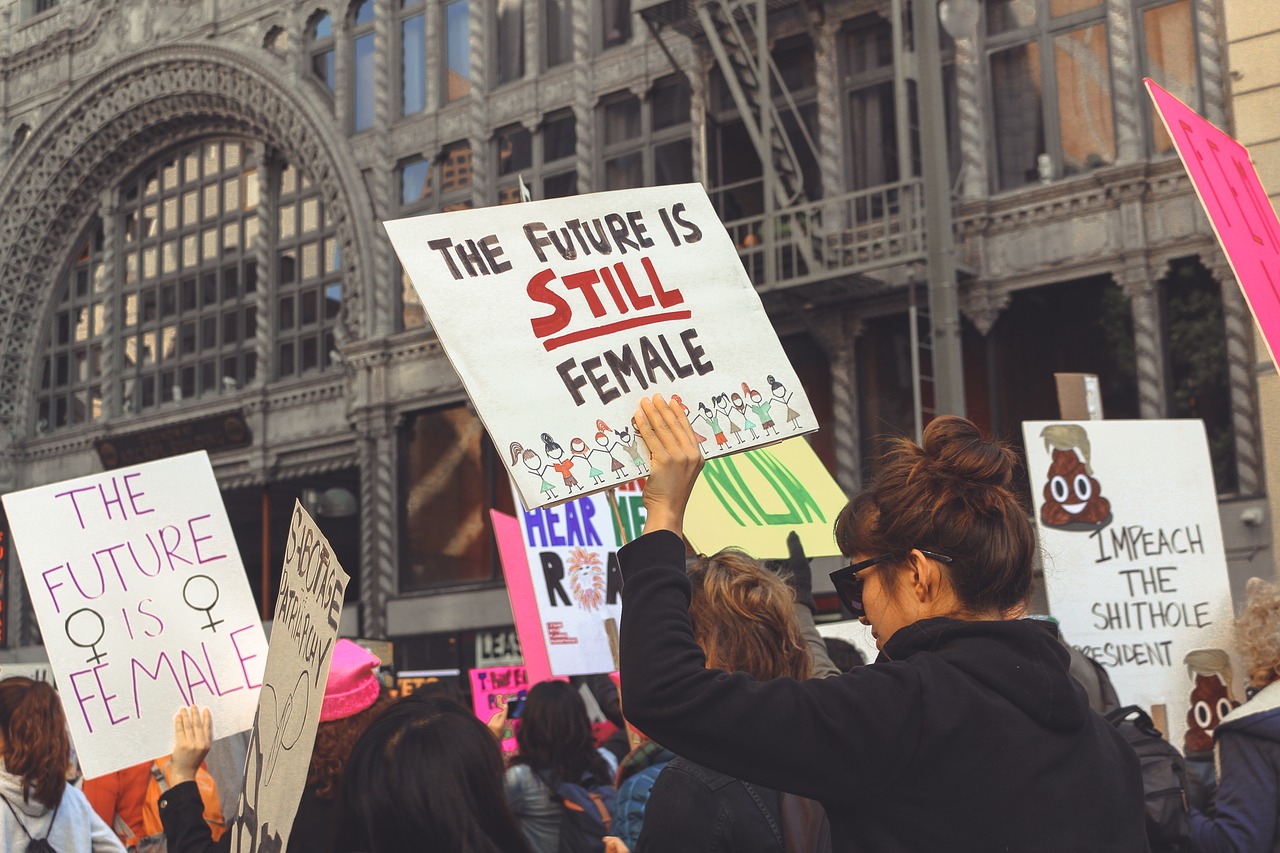 Life&Style writer Deyna Grimshaw discusses the recent media attention surrounding the #MeToo movement, as yet more women come forward with their experiences of sexual assault
Content warning – This article includes mentions of sexual assault, abuse and manipulation
In 2017, the world was overtaken by the MeToo movement. It was impossible to log onto a social media platform without seeing #MeToo, and being forced to face the reality of the extent to which men in positions of power had been exploiting their fame, both in Hollywood and across the world. With the arrests of high-profile figures such as Harvey Weinstein, many people held hope that the movement had marked a changing point in time. However, in recent months, the movement has resurfaced after FKA Twigs revealed in December the abuse she suffered from Shia LaBeouf, and Evan Rachel Wood opened up this month about the abuse she faced at the hands of Brian Warner (more commonly known by his stage name Marilyn Manson).
What many people do not realise is that the MeToo movement long pre-dates 2017. In fact, it was started in 2006 by activist Tarana Burke, after a 13-year old girl confided in Burke that she had been sexually assaulted, and Burke later regretted the way in which she had responded, wishing that she had told the girl 'Me too.' The movement later came to the international stage in 2017 when actress Alyssa Milano tweeted the suggestion that any woman who had been sexually assaulted should share the status 'Me Too.' The movement swept through the celebrity world, and looked to be a key point in the progression of feminism and the honesty surrounding the effects of sexual assault and abuse.
Although the movement was huge, the statistics on sexual assault in recent years are still extremely shocking. In 2018, analysis found that 20% of women in England had experienced some form of sexual assault in their life, whilst 5% had experienced sexual assault within the last year . These statistics show the prevalence of sexual assault in the country, and the figures may actually be higher, as some women may not have considered minor forms of assault, such as catcalling, which we have come to expect as they have normalised within society. These impactful statistics convey the fear that women live with in society, as although sexual assault is in no way limited to women – male, trans and non-binary sexual assault remains an issue which is rarely talked about – it is certainly true that the majority of sexual assault cases involve women as the victims, with females being four times as likely to be a victim of sexual assault than males.
In December, singer FKA Twigs (whose real name is Tahliah Debrett Barnett) revealed that she was suing her former partner and celebrity figure Shia LaBeouf for physical, mental, and emotional abuse . Whilst LaBeouf has not admitted to any of the allegations, he has previously been mentioned in connection with abuse and assault, and stated in response to the lawsuit 'I have a history of hurting the people closest to me.' Many celebrities, including actress Vanessa Kirby and Twigs' current partner Matt Healy have come out in support of the singer, and this prompted more women to share their stories of abuse and assault once more. In response to Twigs' allegations, singer Sia also came forward, explaining that she too had been manipulated and abused by LaBeouf. The immediate support shown for Twigs perhaps shows one of the lasting effects of the MeToo movement, before which there was often a victim-blaming attitude against women reporting assault or abuse, particularly against powerful men.
Evan Rachel Wood is a figure who had previously commented on abuse that she had faced throughout her life, although she had never named her abuser. However, on the 1st of February, she released an Instagram post naming her abuser as Marilyn Manson, and stating that 'He started grooming me when I was a teenager and horrifically abused me for years.' This revelation comes a decade after the pair broke off their engagement, after they started dating when Wood was only 18, and Manson was double her age. The fact that it has taken Wood so long to be confident enough to name Manson as her abuser shows the level of power and control which he has in the industry owing to his fame, as well as the extreme fear which Wood must have been living in for over ten years.
Many celebrities and women came out in support of Twigs and Wood, and we can only hope that their abusers will receive the justice they deserve. However, we must not let this resurgence of the #MeToo movement pass as a mere phase. Instead, we as a society must build upon the confidence shown by these women in order to prevent the people exploiting their money and fame in order to abuse others from persisting. With the progression made in the past decade, particularly with cases such as Harvey Weinstein and Jeffrey Epstein, we must carry the momentum and empower victims to come forward against even the most powerful of abusers.
Read More Like This:
P.Louise: When Cancel Culture Turns to Profit
The Playboy Logo: Can We Separate the Brand from its Baggage?
Political in Pink: How the Colour Became Powerful