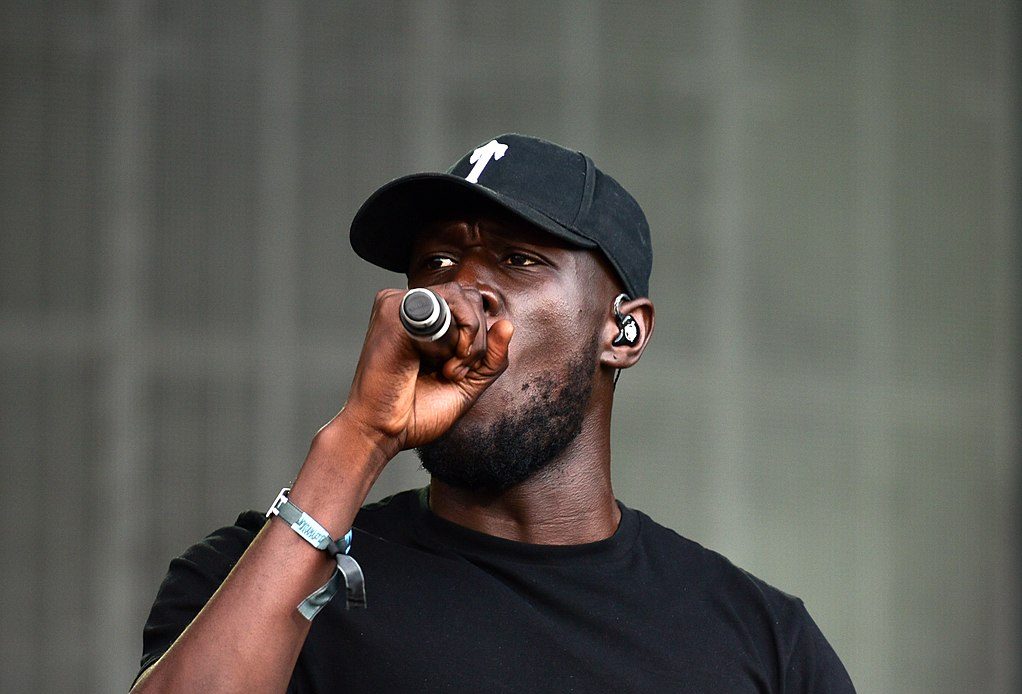 Life&Style's Romana Essop discusses the public backlash against political comments from Stormzy and questions whether this could be an issue of race
The past few months have seen popular grime artist, Stormzy, under scrutiny from the media and the public alike for voicing his political and social concerns in songs and interviews. Following his headline spot at last year's Glastonbury festival, there is no doubt that Stormzy's influence and reach are global, and far above that of many grime artists who are typically most popular in the UK. However, perhaps as expected, this popularity has furthered criticism of the young singer, particularly in regards to his discourse on politics.
The artist's Glastonbury set was in itself a politically charged event, with Stormzy taking to the stage in a stab-vest designed by Banksy, and allowing the crowd to shout his famous lyric 'fuck the government and fuck Boris' ahead of the 2019 general election. Tabloid newspapers were quick to jump on the act and condemn Stormzy's encouragement of controversial and explicit lyrics to such a large crowd. The tabloids also sparked further backlash for the artist after inaccurately reporting that he believed the UK was '100% racist,' taking an interview response out of context which caused angry responses on social media and the trending of #StormzyIsAMassiveBellend. The grime star in fact only agreed '100%' with an interviewer's suggestion that the UK was racist.
This was followed by another example of disapproval from Piers Morgan, who shamed Stormzy for telling a primary school class that Boris Johnson was a 'bad man' in an online video. The controversial TV personality also took to social media to comment on Stormzy's more recent appearance at Harry Styles' intimate London gig celebrating the release of his new album. Styles brought Stormzy on stage during the set and joined him in performing 'Vossi Bop' to the Camden crowd. The pair encouraged chants of the aforementioned anti-Boris lyrics, but Morgan appeared to blame the act on Stormzy alone, whilst only mocking Styles with the tweet saying 'Soooooo edgy,' followed by a yawning emoji. This reaction hardly criticises the pop singer's involvement, and instead belittles Stormzy's message as little more than a trend; something fashionable Styles only engaged with to boost his image.
This invalidating reaction draws attention to the imbalanced judgements made on Stormzy in relation to white celebrities who have also voiced their political concerns or spoken out about issues of racism. An article featured on The Conversation highlights the contrast between Stormzy's backlash and Gary Neville's praise for speaking about racism, and raises the ultimate question about who the public deem as a legitimate and valid voice in political discourse. Similarly, a number of well-known white celebrities took to social media before the UK general election, often criticising Boris Johnson and the Conservative party whilst promoting left-wing parties. Yet, despite communicating a similar message to Stormzy, these figures received far less criticism for their opinions.
It is ironic that, in his attempts to raise awareness of racism in the UK, Stormzy actually experiences racial discrimination. This being said, Stormzy refuses to be shaken by this wave of criticism and constant scrutiny. The artist continues to speak openly about socio-political issues and opinions, particularly in regards to racism which he believes is an ongoing and increasing issue.
Perhaps Stormzy's critics ought to consider the established tradition of the rap/hip hop genre (and arguably many other music genres) that has always called for controversial and highly personal lyrics. Freedom of speech is highly valued in music, and when one acknowledges this, it is harsh to vilify Stormzy's choice to address the very topics and opinions his music seeks to support.
You might like: